My dearest Vancouverites (Annie & Tom) came all the way to sunny Singapore on Wednesday so when I met them yesterday, they were saying that they wanted to have chili crab. Since that was the case, I suggested a few restaurants such as Melben Seafood, Seafood Paradise, Jumbo Seafood & No Signboard. When I told Annie that I have tried both Melben and Jumbo but yet to try No Signboard, she decided on No Signboard.
No Signboard / 无招牌海鲜
414 Geylang Road
Singapore 389392
6842 3415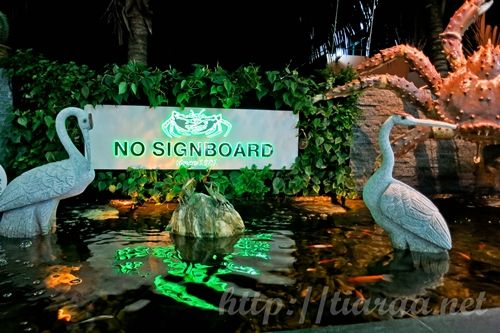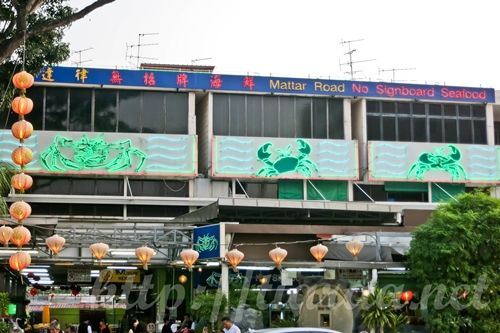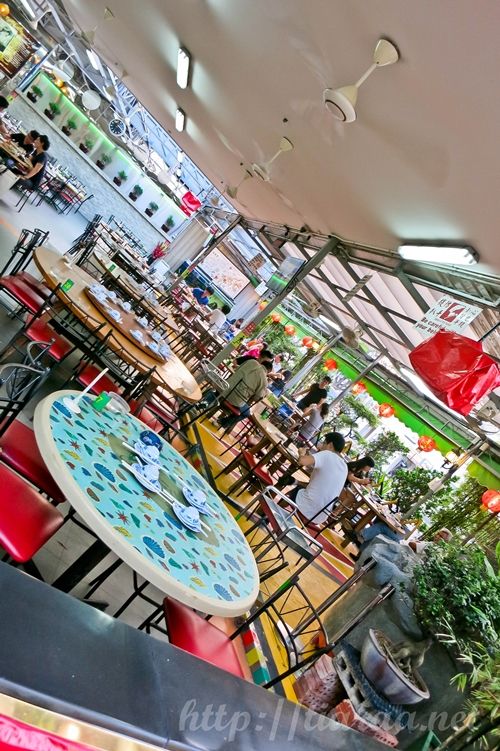 We planned to meet up at 6pm at the restaurant and there were not many customers yet. Thus, there was no waiting time. The host asked me if it is fine for us to sit at the smoking tables as there are reservations made on the non-smoking tables at 7:30pm. So if that was the case, we would have to eat fast and rush. As I have not met Annie for about 1.5 years, we wanted to take our time to consume our food and have a good conversation. It was good that we were not disrupted at all but the servers are quite inattentive and it is hard getting a hold of them. Even Tom mentioned that the service is bad, which I totally agree with!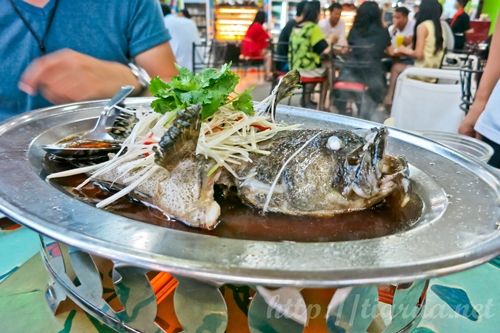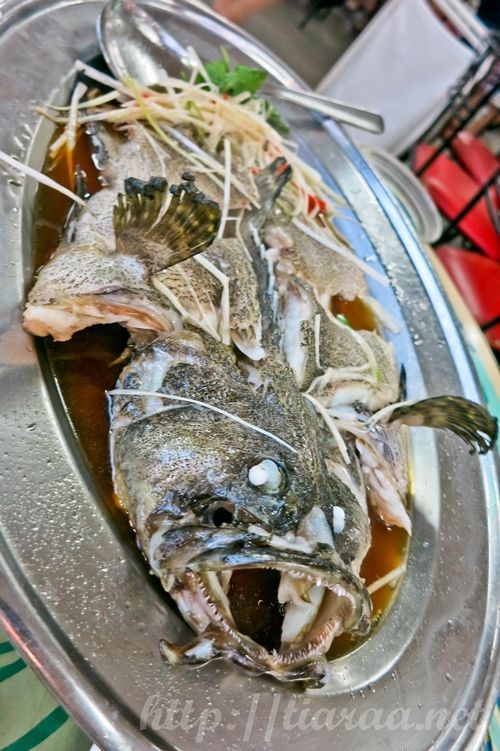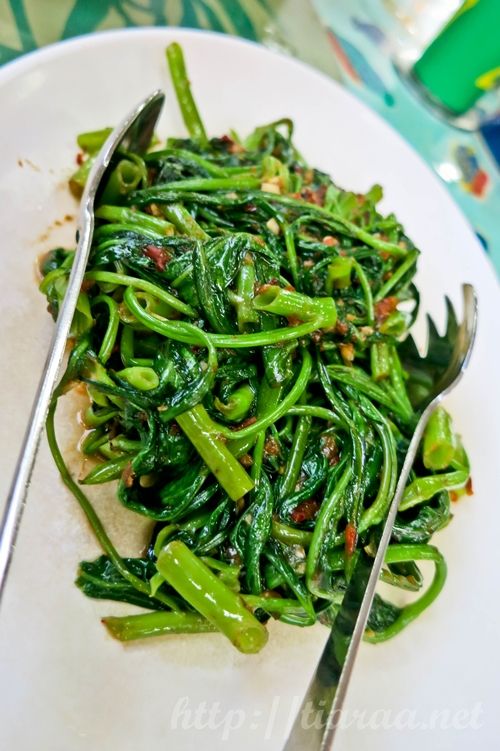 We got the set menu for SGD$159, excluding tax and service charge. The set mealcame with Chili Crab (1st picture), Cereal Prawns (2nd picture), Hokkien Style Steamed Fish (3rd-5th pictures), Kang Kung (6th picture) and 2 bowls of desserts (pictures are located below). The Chili Crab from Sri Lanka is embedded in a pool of chili sauce made with garlic, prawn paste and other spices. People usually order deep fried buns (Mantou) separately to dip in it's delicious sauce. Annie thought that the Chili Crab was quite spicy even though we asked for less spices but the buns helped a whole lot. Annie and Tom concluded that rice is a much needed ingredient for this meal to offset the spicness.No explanation needed for cereal prawns as it is self-explanatory – It is basically cereal encrusted deep fried prawns. Tom thought that it sounded quite interesting. The other two dishes were just fine but not the highlights of this meal.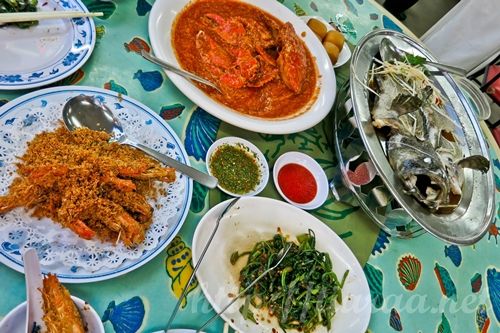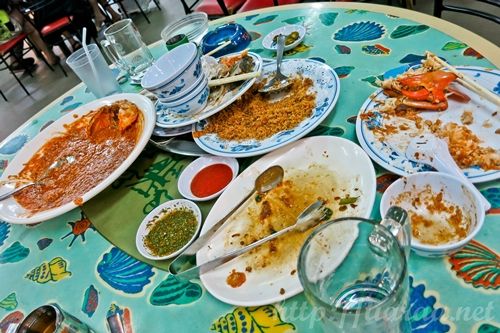 Look how we went from full course beginnings to messy finished endings!!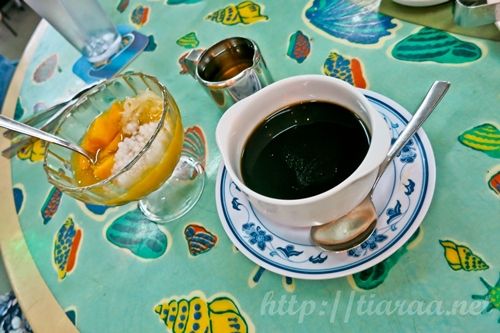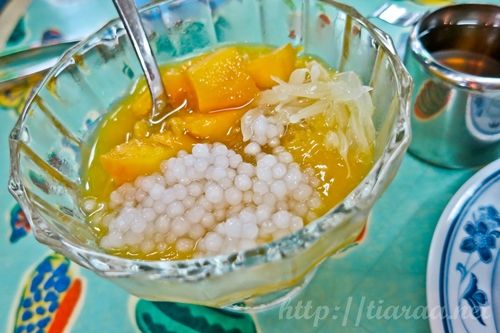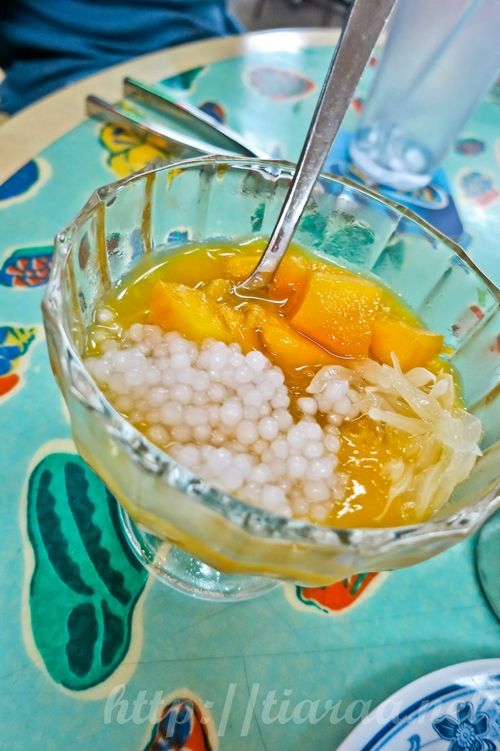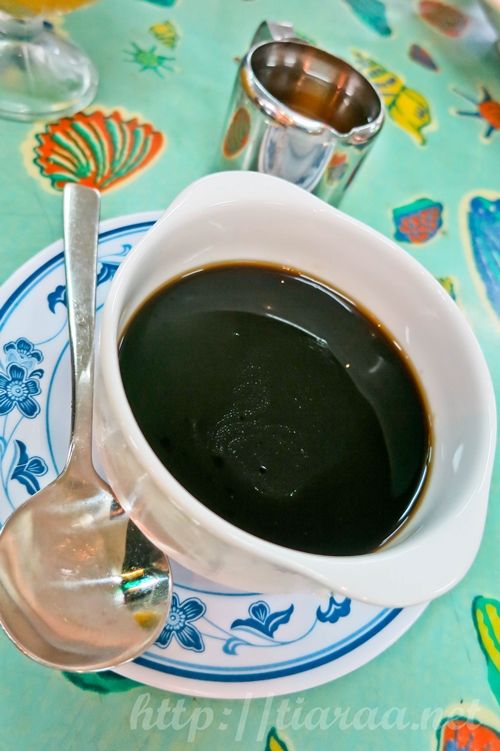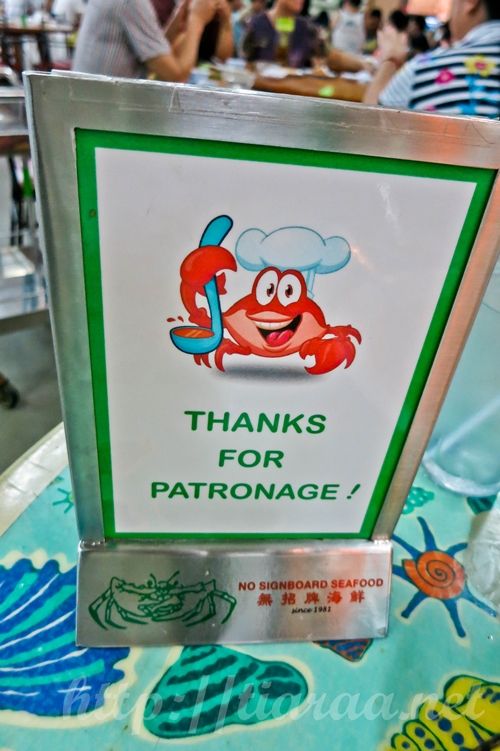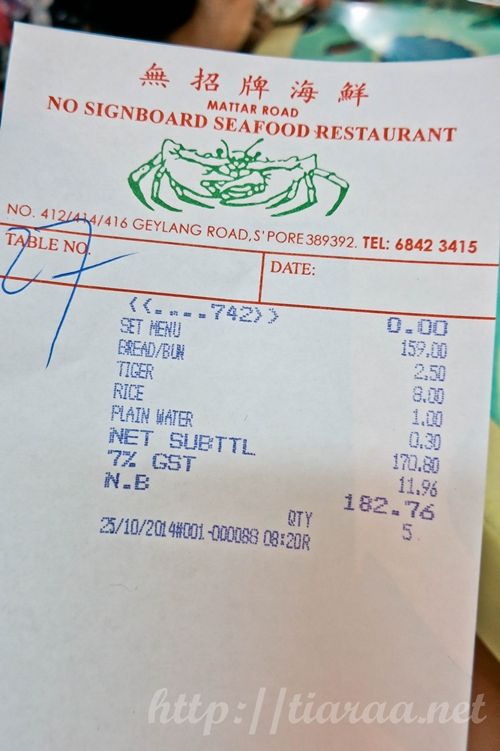 Even though we were undoubtedly full, there will always be room for desserts! I was told by a colleague that no matter how full you are, whenever you think of desserts, your stomach will secrete an enzyme and that creates a space in your tummy. I am a Science student but I am not sure how true is that though it sounds legit. Totally need to do a study on that though! Desserts of the day were Mango delicacy and the herbal Tortoise Jelly (Gui Ling Gao) - Refreshing but mediocre. We got the bill and it came up to SGD$182.76, inclusive of a bottle of beer, a cup of water, a bowl of rice and four deep-fried buns! Well, where there's seafood, the price BLOOMS!
PAYMENT METHODS: CASH/NETS/CREDIT
OPENS EVERYDAY FROM 12PM-1AM
NEAREST MRT: ALJUNIED STATION VIA EAST-WEST LINE
Ambiance: 6/10
Service: 5.5/10
Food (taste & appearance): 8/10
Value: 7.5/10
Total: 6.75/10★
As I have been away for so long, I am definitely not an expert when it comes to the best Singaporean food. No Signboard does deliver the gratifying dishes though!
swisscheese*