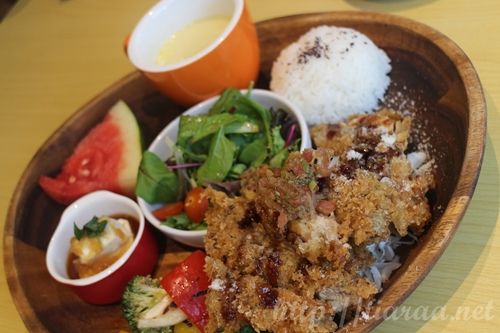 It was my mother's birthday on two Thursdays ago and we decided to have lunch together last Sunday. My mum chose to celebrate her birthday at Nigiro Cafe so I made a reservation for 7 pax at 12pm the day before. It took awhile to look for the cafe as Suntec City is so big but we finally figured that you can reach there if you take the lift up to the sky garden as it is located before the glass door heading towards sky garden.
Nigiro Cafe
3 Temasek Boulevard # 03-315,
Suntec City Mall
Singapore 038983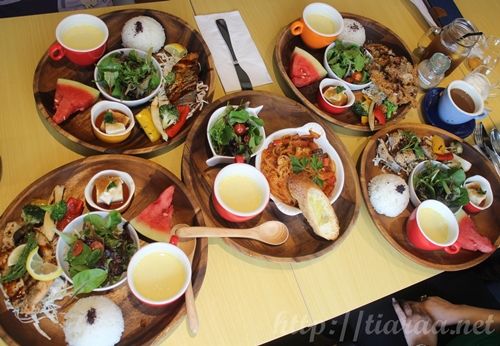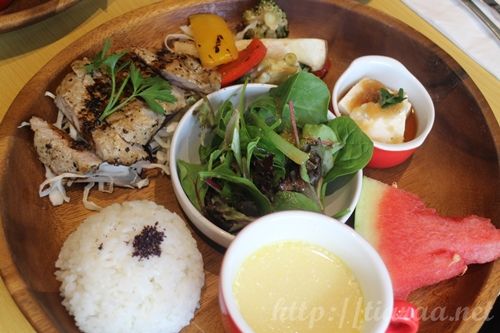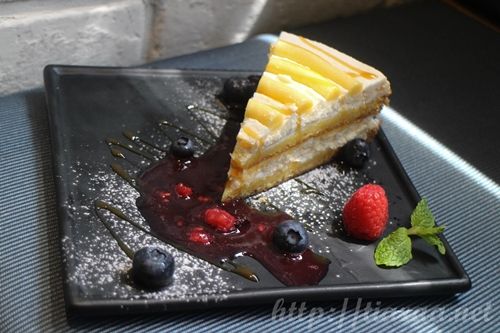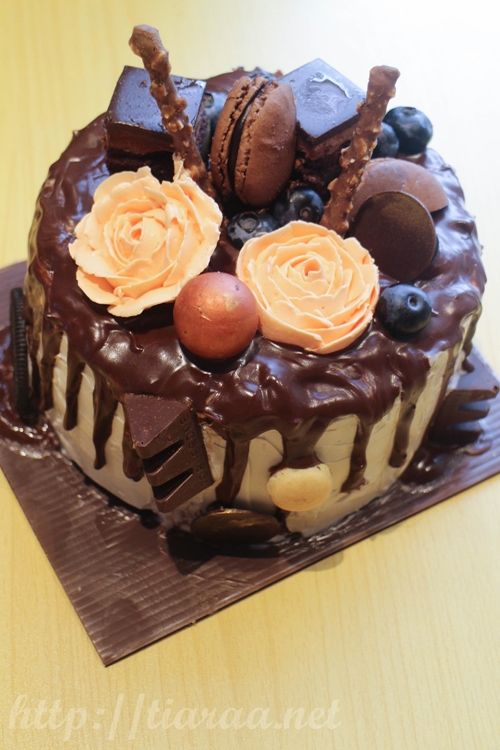 The cafe is located in the restaurant called Eat At Seven. There are many places to take outfit of the day pictures in the restaurant as there is a variety of backdrops. It took me awhile before I finally got to Nigiro Cafe as Eat At Seven is like a maze filled with seven chains of Japanese restaurant. As with some Japanese restaurants, it is very easy to order your food at Nigiro Cafe as all you have to do is grab the iPad on the table, choose the food you want to order, click on it and have your preference of beverage for an additional dollar if needed. Please note that it seems like the chef cooks one dish at a time as all our set lunches were not served at the same time. Instead, my Salmon Set Lunch was served first and the subsequent dishes were served after with a 15-20 minutes interval between each dish served. The food at Nigiro Cafe is not the best but decent and value for money. As you can see from the pictures above, the set lunch comprises of either rice or bread of your choice, the type of meat you choose, dried vegetables, an appetizer such as tofu, a small plate of salad, a small bowl of corn soup and a slice of watermelon. We also got the complimentary dessert by liking Nigiro Cafe's Facebook page. The taste of the cake was not to my liking but thankfully each of us only had to take a bite of it as there are so many of us but only one cake. There is another promo by posting the food pictures at the Facebook page to get discount for the meal but it is only applicable during dinner time. We celebrated my mother's birthday with Sam's homebaked cake as depicted in the last picture. The table was quite messy as the servers did not clear the empty plates. The servers should be a little more organized when serving customers and noticing the tiny details that the customers have finish their meals and go ahead and start clearing it.
Ratings for Salmon Set Lunch: 6.5/10★
Ratings for Complimentary Dessert: 6/10★
Opens Daily:
11:30 am to 2pm (Lunch)
2pm to 9:30pm (Dinner)
Nearest MRT Station: City Hall via East-West Line & North-South Line
Payment Methods: Cash/NETS/Credit Cards

Ambiance: 7/10
Service: 5/10
Food (taste & appearance): 6.25/10
Value: 8/10
Total: 6.56/10★
My mother mentioned that she would try all the different cafes at Eat At Seven. Thus, we will see when will we check the other restaurants out next time. Till then!