All these years while being out of Singapore, I have missed lots of weddings. I was very excited when my father was the MC for Uncle Luxin's wedding. I could finally attend a wedding event. It was held at the beautiful Marina Bay Sands' ballroom.
Marina Bay Sands Hotel
Cassia Junior Ballroom
1 Bayfront Ave 018971
+656688 8868

View Larger Map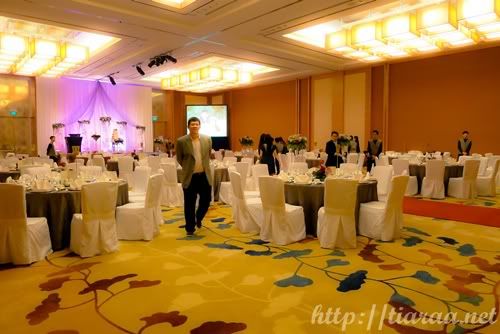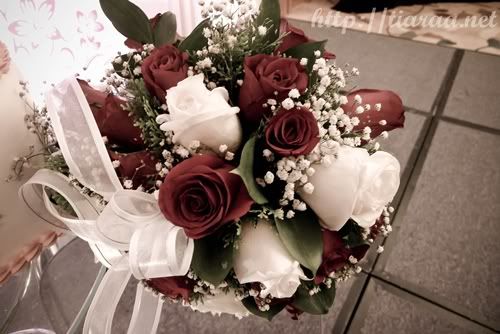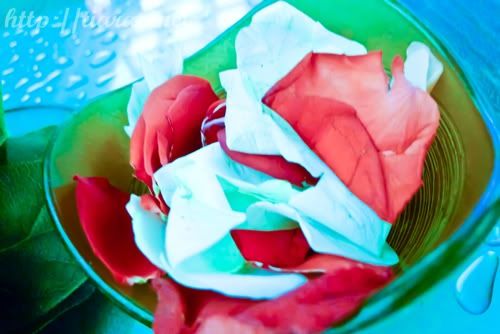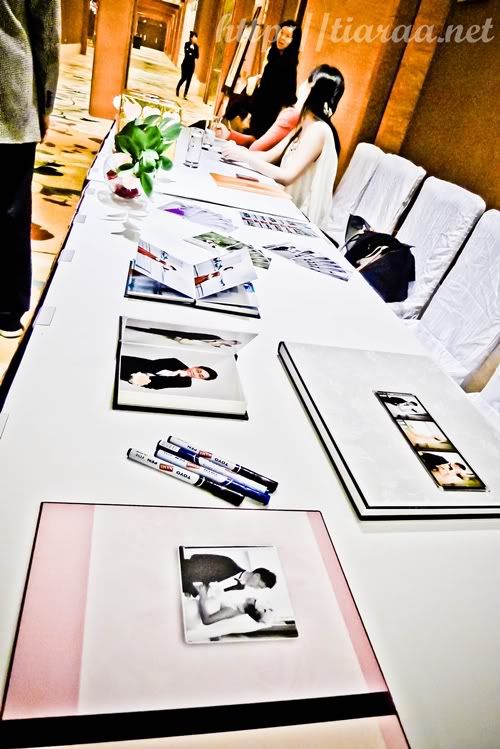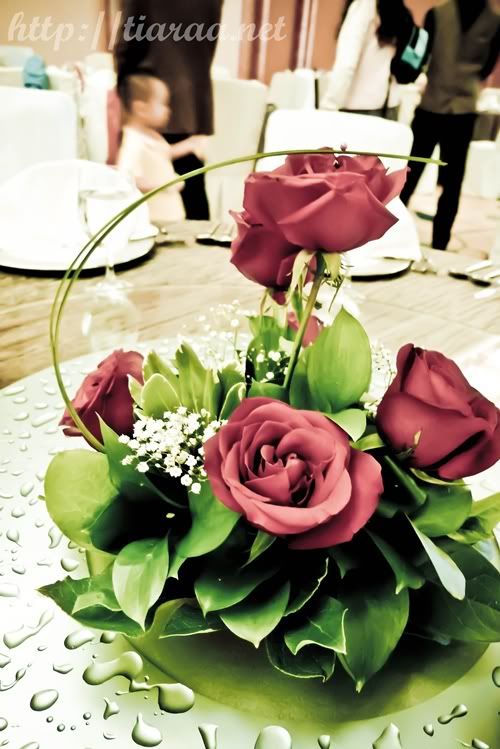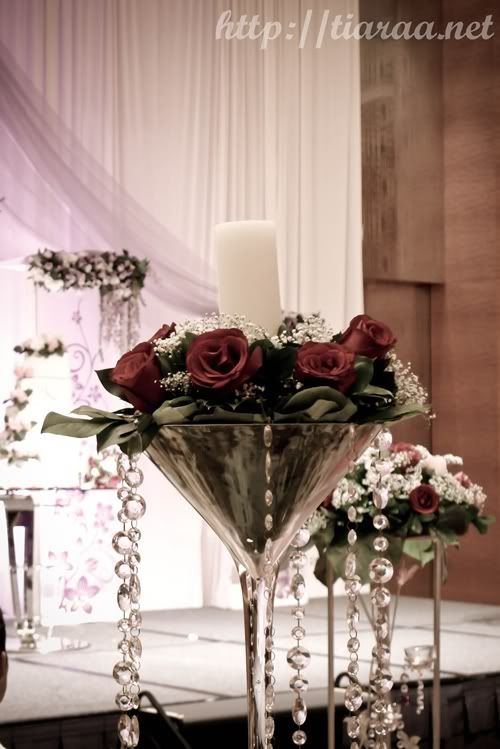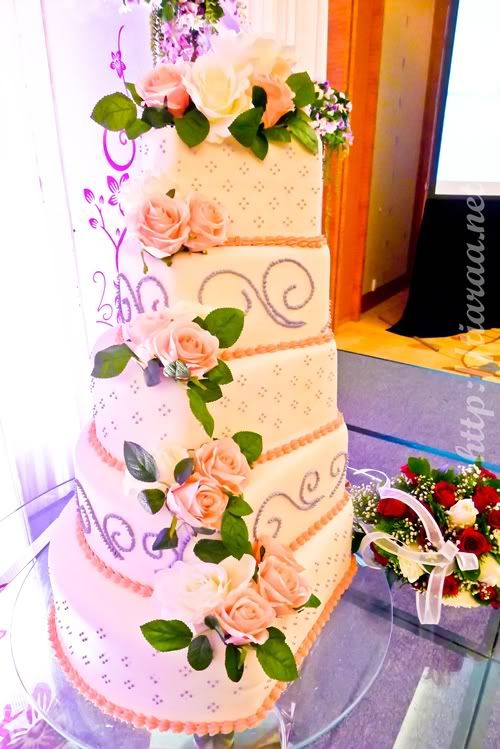 I was mesmerized by the wedding decorations there and the impeccable services there. Before the servers could serve the meal, they had an assembly for servers matching in with trays of food and such. It was really grand how they even had a ceremony for servers at the wedding. The servers kept refilling my tea without me even asking for it. The place was definitely great for a grand wedding – flowery, princessy, magical and pretty !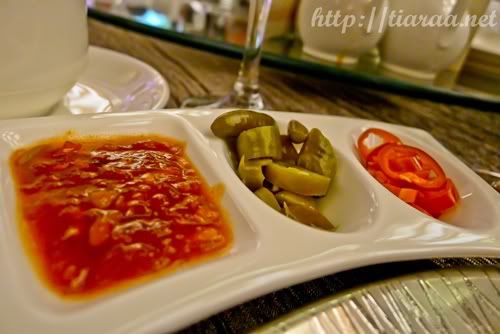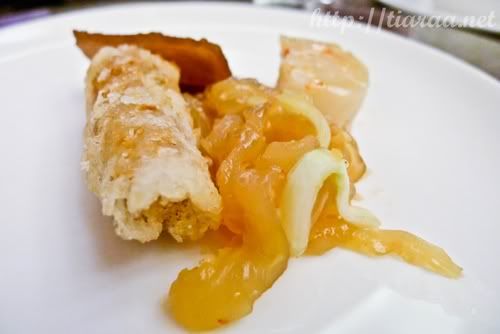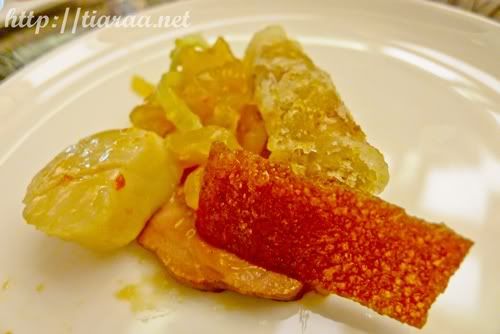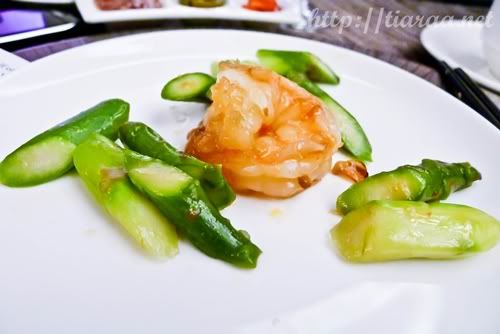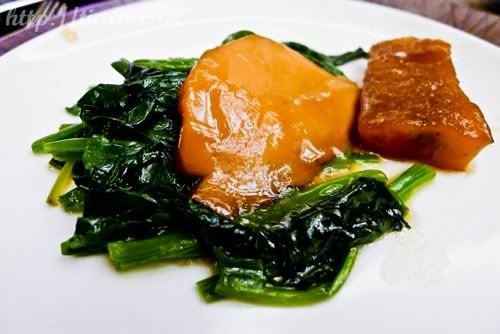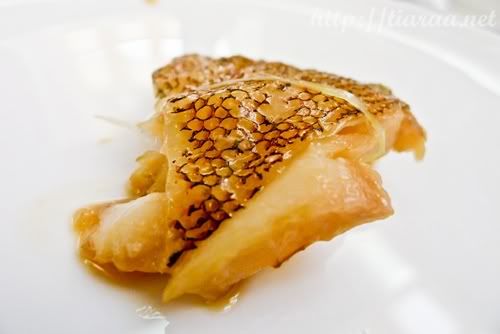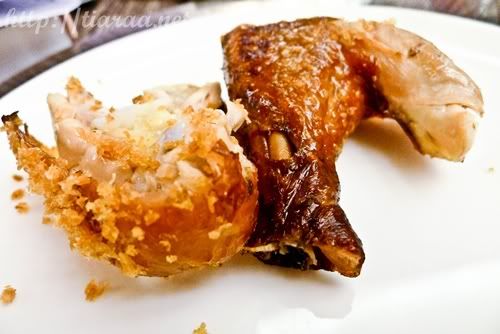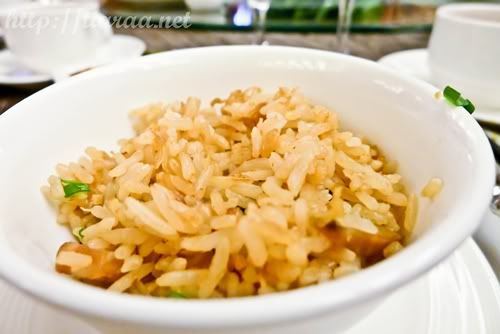 1st picture – Sauces for the delicious food !
2nd-3rd pictures – Each of us had a plate of Suckling Pig Platter. I have not eaten suckling pig for AGES & I am glad to be able to chew on this tender meat. The scallop is very fresh and it makes me crave for more. Too bad, there is only 1 scallop on each plate.
Ratings: 3.5/5★
4th picture – The next dish was the Sauteed King Prawns with Asparagus. The prawn is really juicy but the asparagus is more towards the salty end.
Ratings: 2.8/5★
5th-6th pictures – Braised Shark's Fin is a mandatory dish for weddings. The shark fin soup consists of fresh crab meat and crab roe, which blends very well and the soup has just the right consistency.
Ratings: 4/5★
7th picture – Another compulsory dish for weddings is the Braised Sliced Abalone. The dish also had additional sea cucumber in oyster sauce. The abalone tastes good and the oyster sauce enhances the taste of it. However, the sea cucumber is a little too salty for my liking.
Ratings: 3/5★
8th picture – I am giving my vote to the Red Garoupa for being the best dish of the night ! The texture is soft and smooth and the taste is slightly sweet and very yummy ! The dish definitely rocks my socks !
Ratings: 4.5/5★
9th-10th pictures – I did not have appetite to eat the next few dishes as I was very full. These pictures depicts Sands' Speciality – The Crispy Roasted Chicken.
11th picture – Fried Rice with Preserved Sausage in Lotus Leaves – Too full yet eating carbohydrates ? NO WAY !!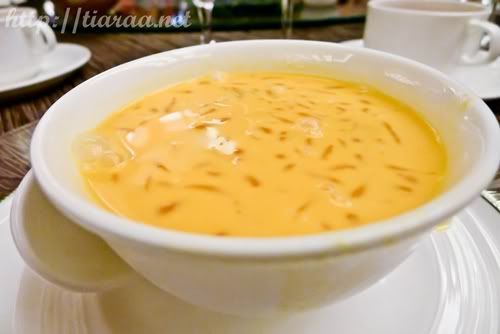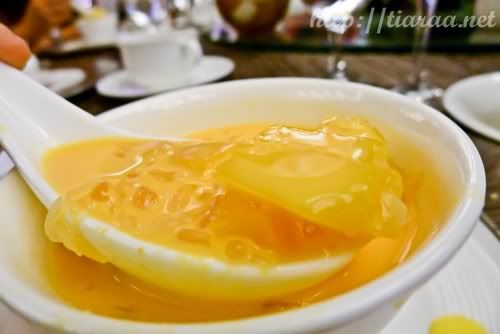 1st & 2nd pictures – Even though I was really bloated, I managed to finish up the Chilled Mango Juice with Pomelo. As they always say, there's always room for desserts. The juice is really thick and gratifying. The air-con at Sands is at a freezing temperature. However,  the dessert made me even colder.
Ratings: 3.25/5★
3rd picture – To " YUM SENG " – my red wine  !! Although I did not bother to find out the name of it !
MRT Station: Bayfront

Ambiance: 10/10
Service: 10/10
Food (taste & appearance): 7.02/10
Value: Nil
Total: 9.01/10★
In conclusion,  MBS Hotel is definitely not a bad choice to host events and their Chinese food not bad either.
swisscheese*