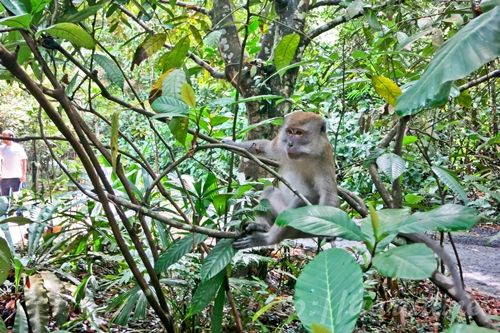 Two weeks ago, I felt like I have not hike for the longest time! I have been going for my weekly pilates and zumba and trying out body combat and all sorts of indoor exercises that I totally forgot to get outside and BREATHE! Thankfully, the Trail Adventure host, Evelyn organized a hike to Macritchie Treetop Walk and I decided to wake up early two Sundays ago and get to Venus Drive to meet the group.
Macritchie Treetop Walk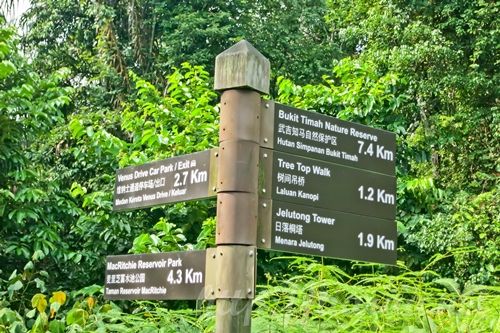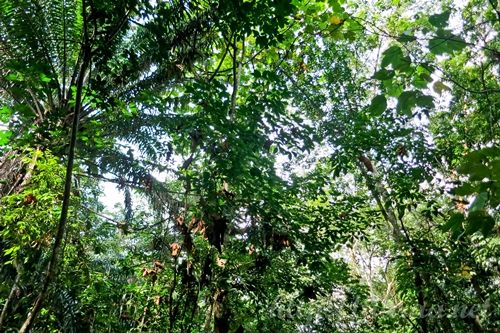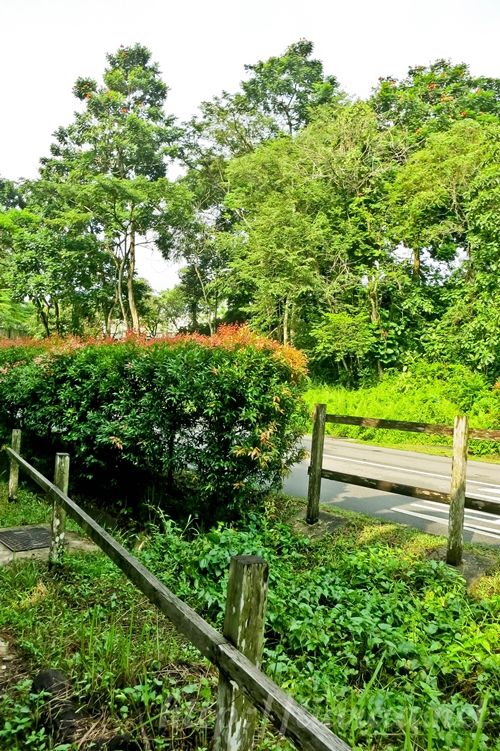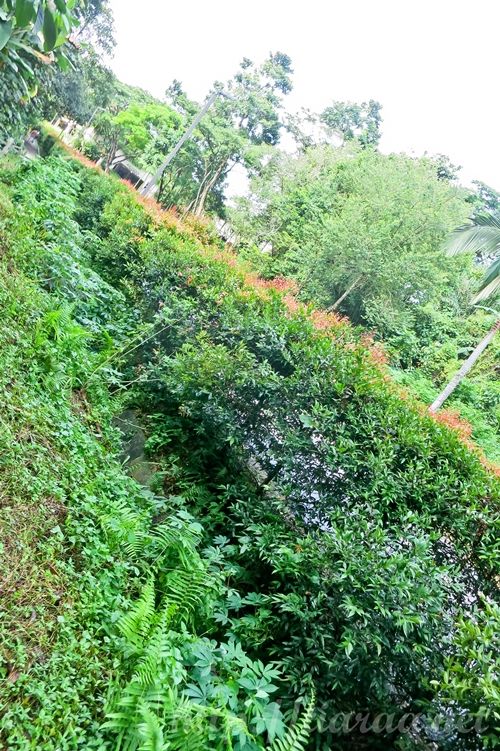 I took bus 5 to Thomson Medical Centre and wanted to switch bus to 166 or 167 but I thought that I was late so I took a cab to Venus Drive. Totally wasted my money as the brief introduction was still ongoing when I arrived. We could start the walk either from MacRitchie Reservoir Park or Venus Drive so since the meeting point was Venus Drive, we started our walk there. As we were following the trail, I could see the road leading to Singapore Island Country Club. Throughout this trail, I got to admire the tiny wetlands and greenery that nature has to offer! The tiny wetland is a habitat for dragonflies, which feed on mosquito larvae in the stream.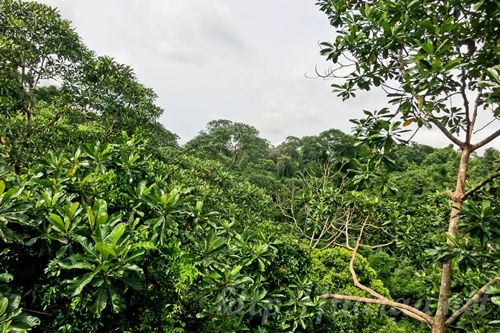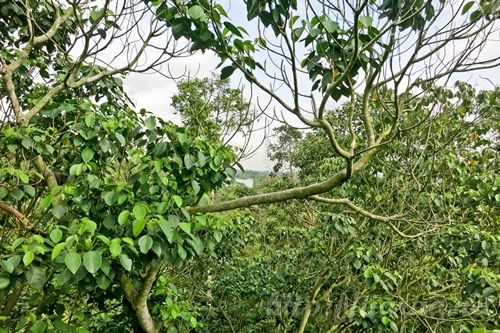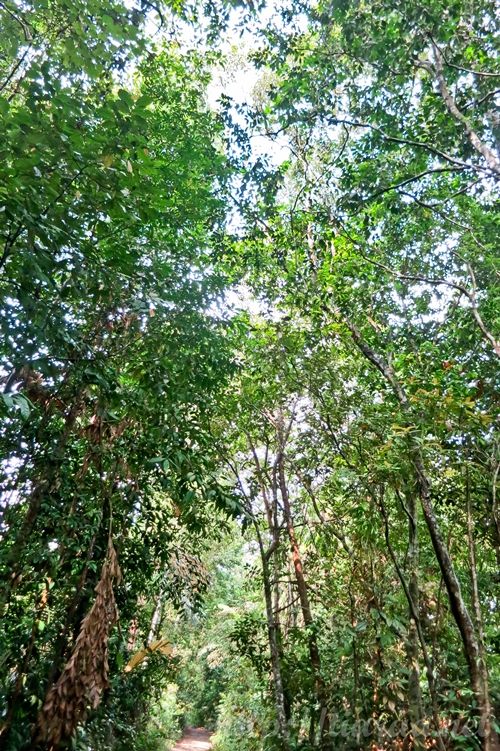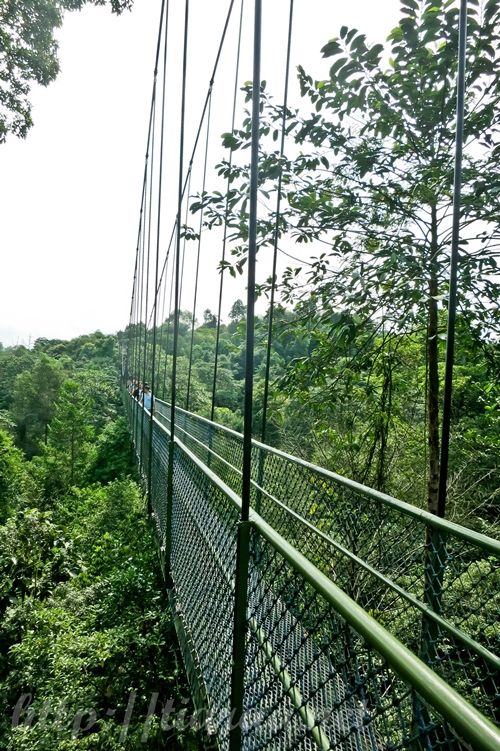 After much walking, we finally got to the suspension bridge and  from the bridge, you get to catch the majestic view of the forest canopy as seen above. The suspension bridge is 250m in length that is in between two highest point of MacRitchie. Even though I am scared of heights, this suspension bridge seems to be one of the most secure and safe bridge ever! If you head over to Vancouver's suspension bridge at Lynn Valley, you will feel totally different as the bridge is even more shaky! Also, do take note that this walk is only in one direction so there is no turning back, especially on the suspension bridge!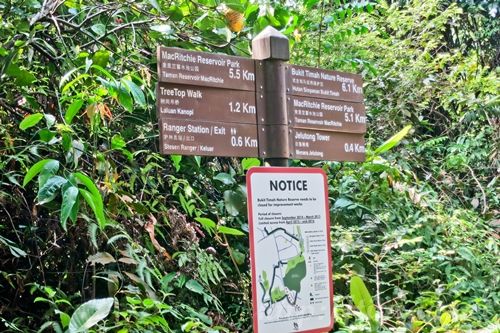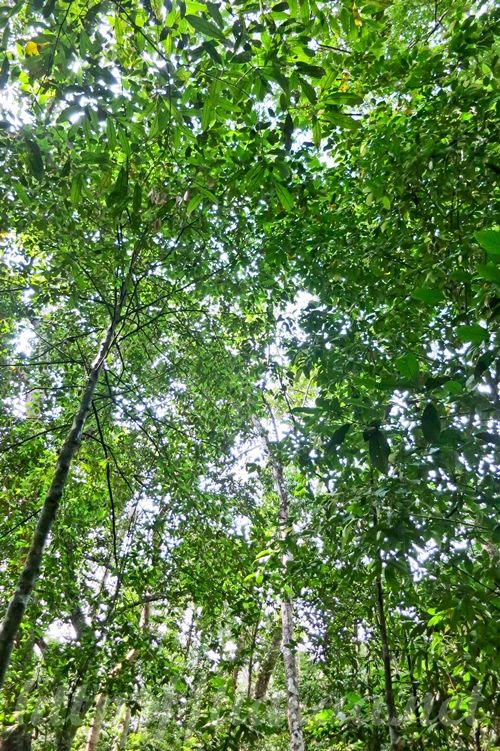 After walking tonnes of stairs and more of the trail, we finally came on crossroads! Evelyn ended up bringing us to the Ranger Station for quizzes, photoshoot and a speech!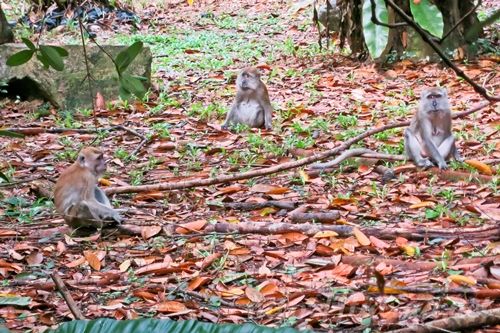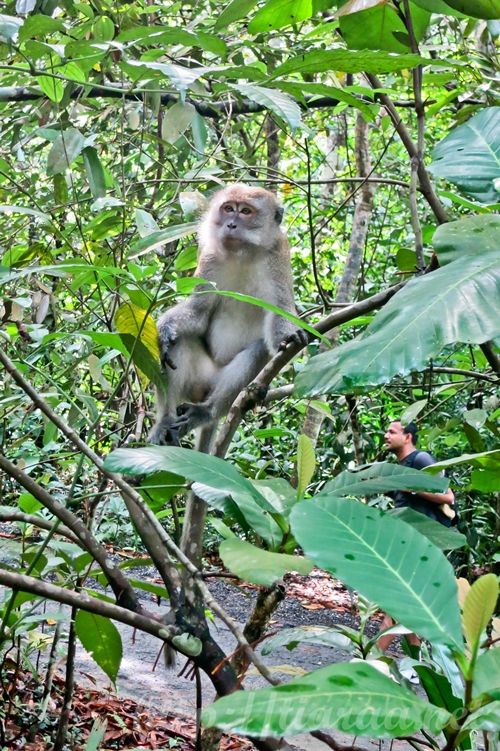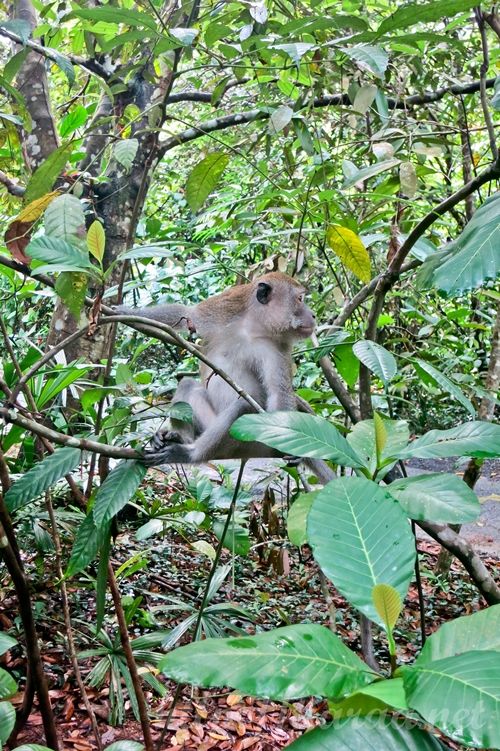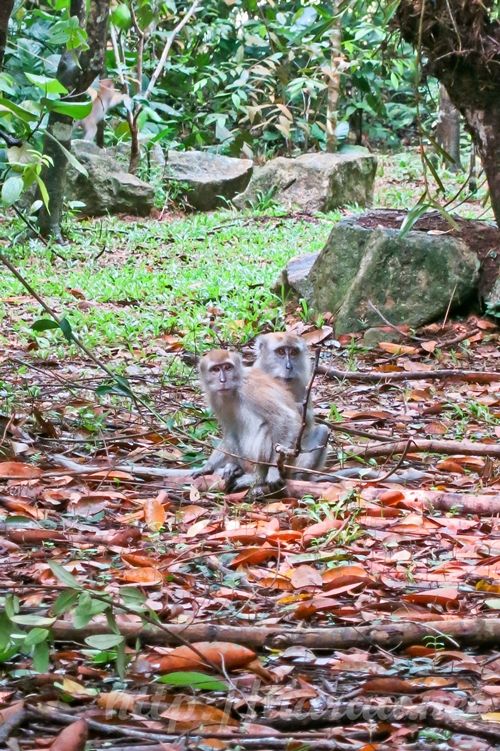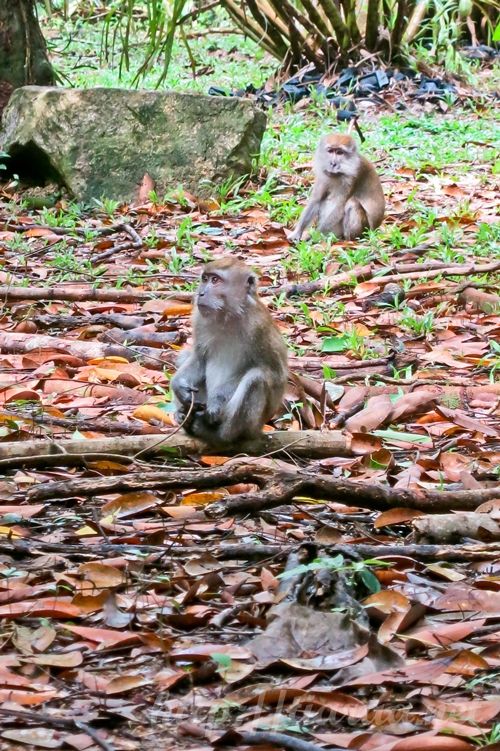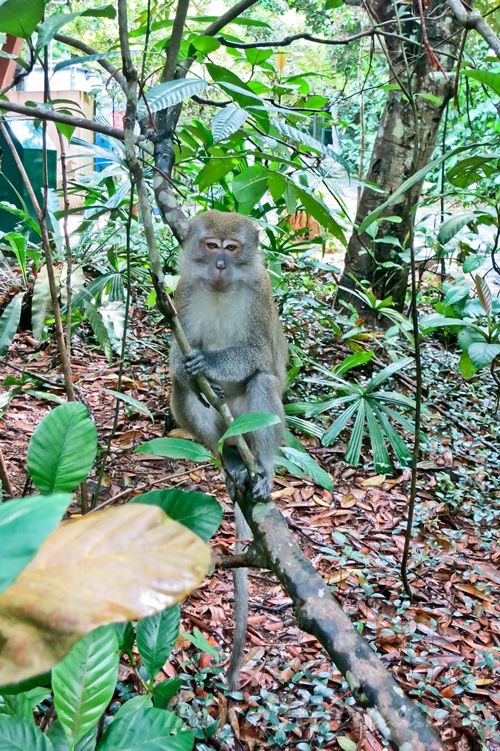 While everyone was taking turns to go to the washroom at the Ranger Station, I was happily snapping shots of these adorable little monkeys. Whoever is afraid of them when they are not the least bit scary at all? Totally enjoyed their presence!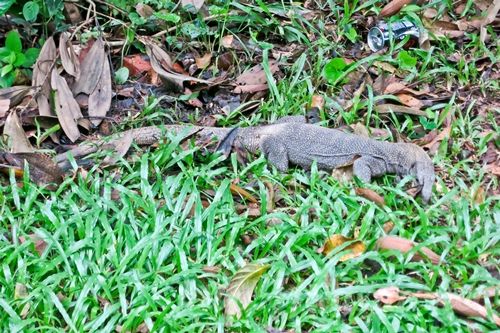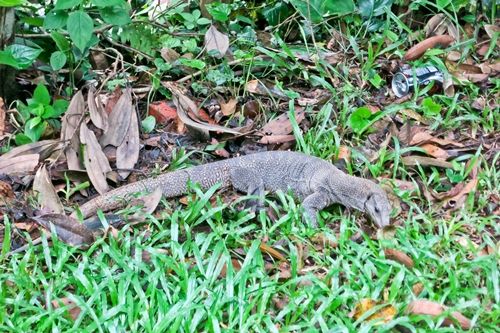 On our way back to civilization, I spotted this monitor lizard! What a way to say goodbye, Macritchie! It's been a good 3 hours hike!
DIRECTIONS:
Get there by bus 52, 132, 163, 166, 167, 855 & 980
Alight at the ESSO Station before the junction of Venus Drive, Upper Thomson Road and Sin Ming Ave
OPENING HOURS:
Weekdays: 9:00am to 5:00pm
Weekends: 8:30am to 5:00pm
Closed on Mondays (except public holidays)

It was my first time at MacRitchie but though I did not hike the reservoir, I was glad to see that Singapore has a suspension bridge! Looking forward to uncover more natural beauty of my sunny island.