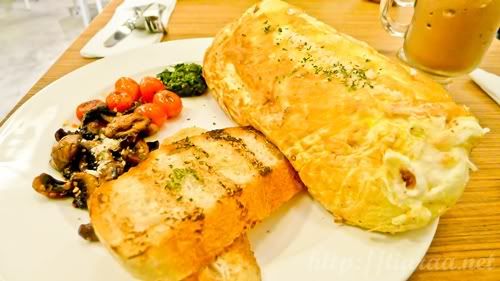 Vivian and I haven't had a proper BFF date for ages so we decided to meet up on a Friday evening after work. We decided to dine at Esplanade since she read elsewhere that Loola is a pretty good restaurant. Boy, were we wrong!
Loola's Awfully Chocolate
8 Raffles Avenue,
#02-14 Esplanade Mall,
Singapore
+65 6336 9563

View Larger Map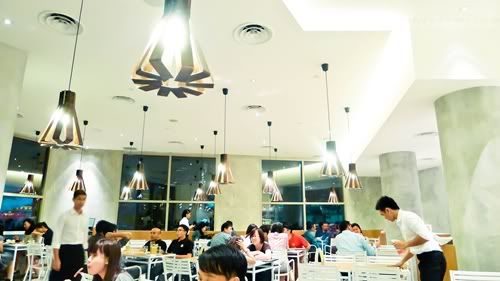 The Loola's at Esplanade is way bigger than the outlet at Katong. However, I find that the chairs are not as comfy as other more affordable restaurants. I was a little mad when I told the server that I wanted a glass of water and he served us an additional glass of iced mocha. Thank goodness, I do not mind trying that glass of refreshing drink or all hell breaks loose at Loola's! The good thing about diners like Loola's is that they serve breakfast the entire day!
SOUFFLE OMELETTE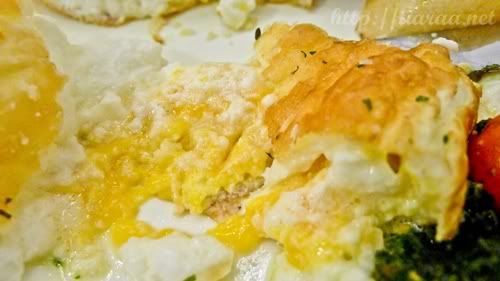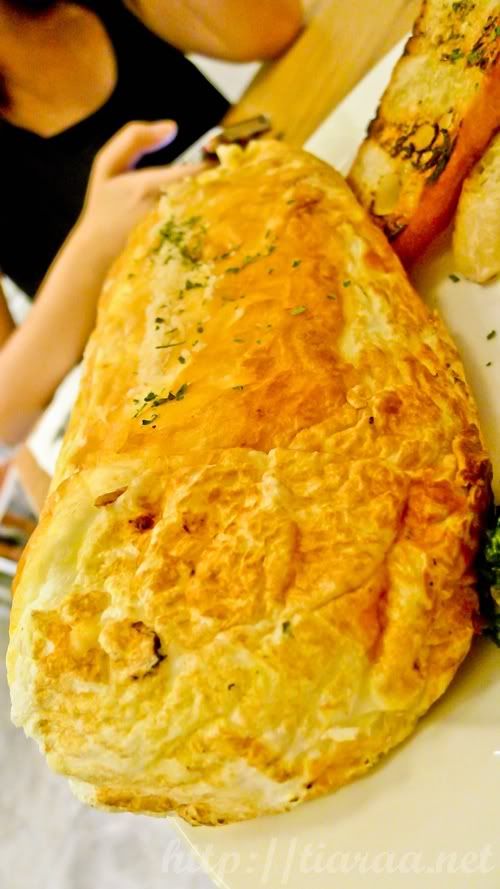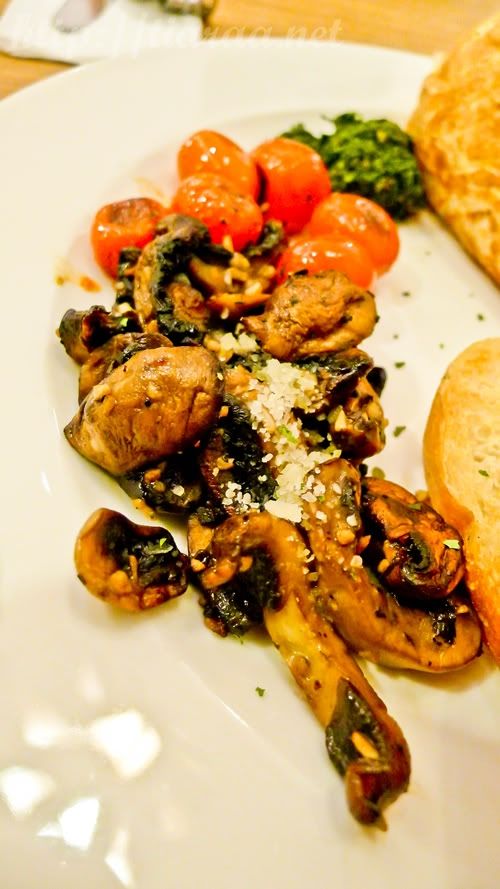 I got myself the Souffle Omelette, which is claimed to be the fluffiest omelette in the world! I really enjoyed the first few bites of the souffle omelette as it was spongy, cheesy (due to the red cheddar & parmesan cheese) and fluffy. As I chew more of the omelette, the omelette made me feel like puking as the omelette is way too spongy for my liking. The sides of the dish were toast, cherry tomatoes and sauteed mushrooms. I really enjoy eating mushrooms but the mushrooms was too salty for my liking that I forced  myself to finish it.
The outcome of my unfinished meal resulted in this: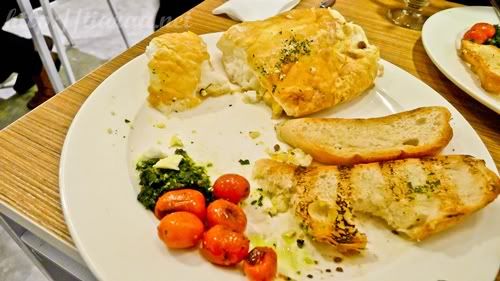 Totally could not finish the meal as the taste was too rich and the sides had way too much seasonings!
The cost of the meal was SGD$22 and I found that this is NOT value for money AT ALL!
Ratings: 2/5★
SAUSAGE, EGGS & GRILLED TOMATOES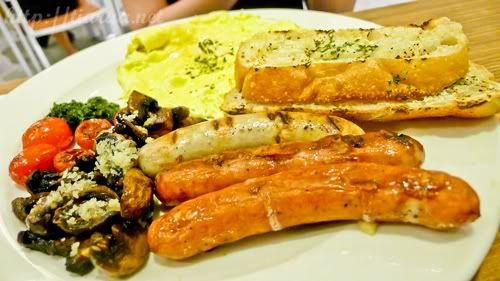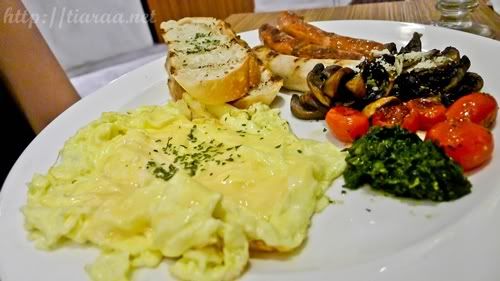 Vivian had the Sausage, Eggs & Grilled Tomatoes meal, which costs SGD$18. The meal comprised of sauteed mushrooms, house ciabatta, broccoli, toast and needless to say – truffle oil infused scrambled eggs, grilled tomatoes and sausages. Vivian found that the food is average and the sausages tasted weird!
ICED MOCHA
The iced mocha we had is not too bad as it is not too sweet and not too bitter but just the right taste! It costs SGD$7.47 per glass!
Ratings: 3/5★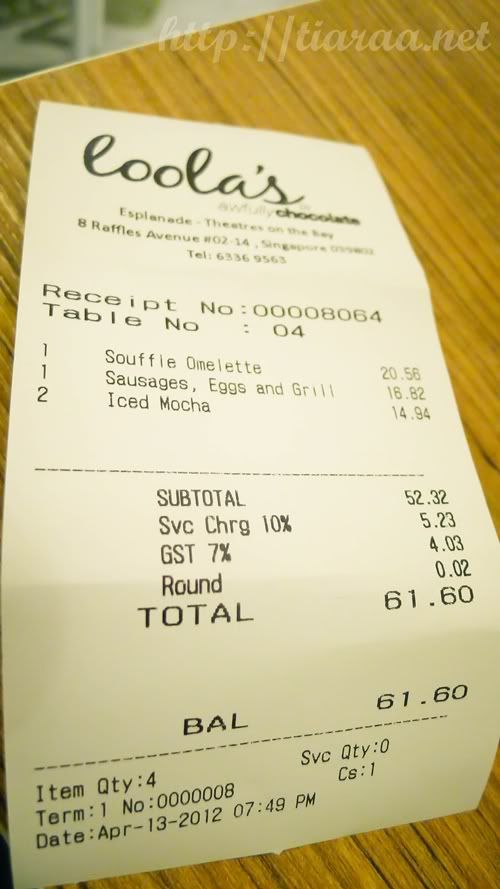 The total bill came up to a total of SGD$61.60 and I found that the food here is overpriced even though the serving size is quite big. However, the food is too average for such a costly price!
NETS/CREDIT/CASH
NEAREST MRT STATION: ESPLANADE @ CIRCLE LINE
OPENING HOURS:
Mon–Thu: 12pm – 12am
Fri: 12pm – 1am
Sat: 10am – 1am
Sun: 10am – 12pm
Ambiance: 7/10
Service: 5/10
Food (taste & appearance): 5/10
Value: 4.5/10
Total: 5.38/10★
I will head back to Loola's to try other desserts but I will think twice before ordering their ALL-DAY-BREAKFAST meals!
swisscheese*