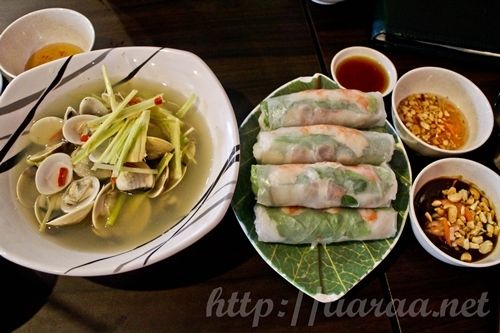 As I went to Ho Chi Minh City from the 25th of February to the 1st of March recently, I began missing the Vietnamese culture, its people and the gratifying yet healthy food. So after coming back from Vietnam for only 5 days, I decided to have Vietnamese food with Steph at Little Vietnam on Friday and try the highly raved Long Phung with Crystal on Saturday. I will write more about Little Vietnam in the next couple of entries as it was my third visit there and thus, there are more food to talk about.
Long Phung Vietnamese Restaurant
159 Joo Chiat Road,
Singapore 427436
9105 8519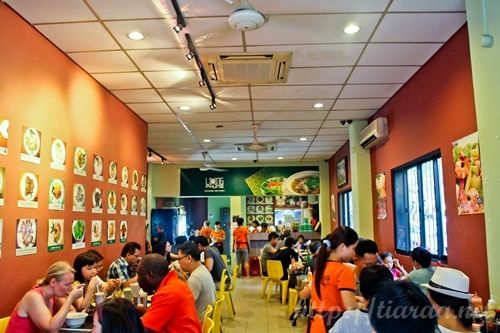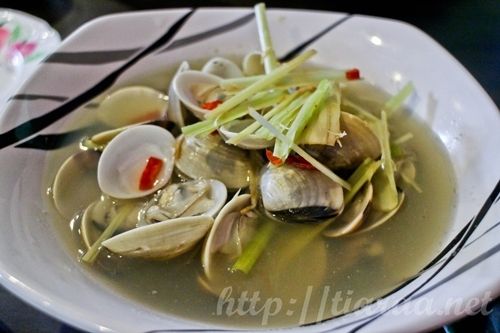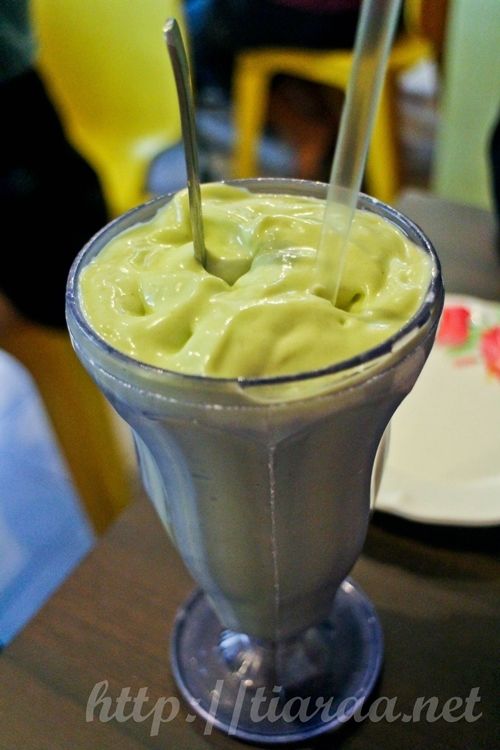 I could not believe that Long Phung is located close to where I used to live for 15 years and that area happened to have many Vietnamese restaurants as well. Of course, Long Phung is the most popular restaurant at the area as you can see long line ups close to 7pm. Thankfully, Crystal and I came at 6pm so we did not have to go through the hassle. We were quite annoyed the minute we took our seats as the restaurant is very noisy! The Vietnamese servers could speak Chinese and they urged us to speak in Mandarin when we were placing our orders in English so we switched. They were not as friendly as the Vietnamese waitresses in Saigon. The servers were also very rude and too fast to enjoy any conversation. Crystal and I decided to share the food items shown above namely the Nghêu Hấp Sả (4th picture), Bánh Canh Tôm (5th picture), Gỏi Cuốn  (6th picture) & Sinh Tố Bơ (last picture). The Nghêu Hấp Sả comprises of shellfish steamed with citronella herb. Both of us found that the citronella herb did not bring out the taste of the dish. I think that it is a little spicy yet acceptable though. When we head to Vietnamese restaurants, all you can think about is pho and everyone loves it. However, when Tiffany brought my colleagues and I to Little Vietnam for the first time last year, we realized that there are more unique Vietnamese dishes other than the commonly ordered Pho. In Vietnam, Hoa also told me that there are other types of noodles other than pho that the Vietnamese specialize in, one of which is the Bánh Canh. Bánh Canh looks like thick udon and is made from either a mixture of rice and tapioca flour or by tapioca flour on it's own. I remember Nobita telling me that he detests pho and prefers Bánh Canh a lot more so Crystal and I shared the Bánh Canh Tôm, which comprises of shrimp rice noodles in shrimp-flavoured broth with coconut input in it. Since we did not order much, this is one of the best dishes we had! Gỏi Cuốn is no stranger to everyone of us as it is basically fresh spring roll filled with salad, shrimp  or pork. The spring rolls are mediocre for me and as usual, I had a hard time biting the skin as it was too hard for my braces. Lastly, my favourite beverage appears in Long Phung so I had to order it no matter what. Sinh Tố Bơ is just like the Indonesian Es Alpukat but their only differences is the avocado smoothie in Vietnam uses condensed milk, while the ones served in Indonesia is mixed with chocolate syrup. Both are still one of the few saccharine beverage that I will slurp on but usually, I will ask for no sugar/syrup/condensed milk. The items cost SGD$7.50, SGD$6.50, SGD$10.50 for 6 pieces and SGD$4.50 respectively. It is way more expensive than Vietnam definitely but still acceptable for Singapore's standard.
OPENS DAILY: 13:00 – 02:00
NEAREST MRT: Between Paya Lebar & Eunos MRT Station
PAYMENT METHODS: CASH ONLY!

Ambiance: 5.5/10
Service: 5/10
Food (taste & appearance): 6.5/10
Value: 7/10
Total: 6/10★
The first impression of the restaurant being noisy already says that the restaurant is not a comfortable place to dine at. Although there is a variety of Vietnamese food at Long Phung, Little Vietnam wins hands down!