I really wanted to update regularly but my laptop is still under maintenance so pardon the lack of updates.
So on the 2nd week I came back to Singapore, Crystal brought me to Killiney Kopitiam at Siglap. Just for your information, my group of friends and I usually dine at Siglap area before I left for Canada and whenever I am back from Canada. It is a place I grew up loving.
Killiney Kopitiam
11 Upper East Coast Road
6443 7628

View Larger Map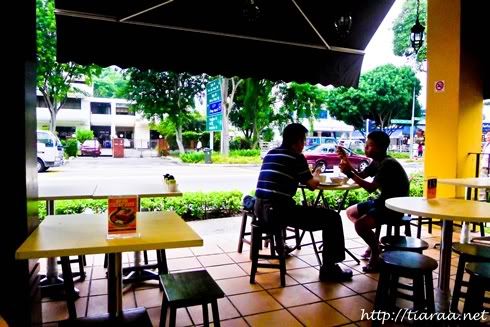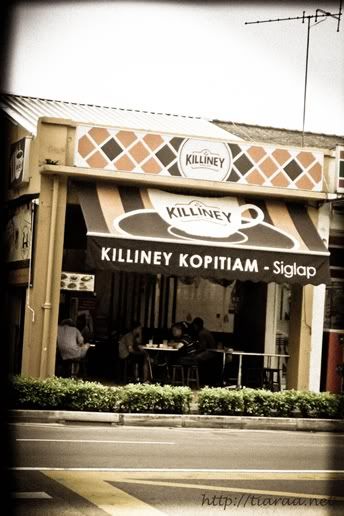 Usually Crystal is early for all our meetings but this time, I beat her to it. So I took my time taking pictures from the opposite of the kopitiam. I love eating in these kind of old school coffee shop over restaurants and cafes. Thank goodness for the fans installed as I was still now adjusted to the humid weather. The ordering procedure for the kopitiam is just like any typical coffee shop or hawker centre. It goes like this:
1) Order your food at the counter and make payment.
2) The people working will serve the food at your table.
I do not have any impression of the person serving us as Crystal was the one who ordered – It was her treat !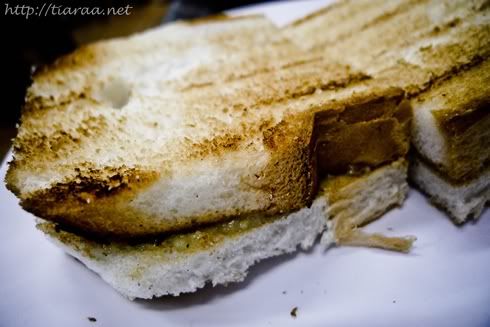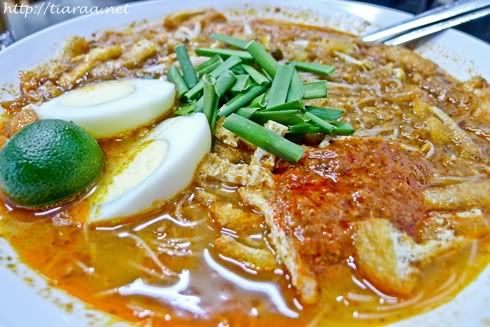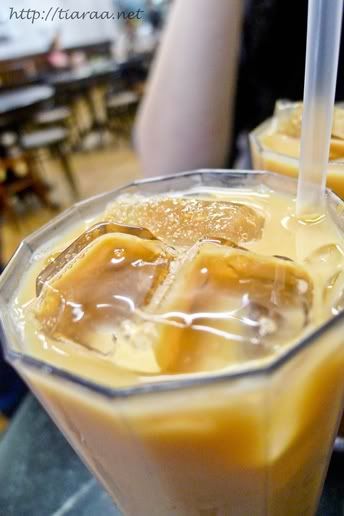 1st and 2nd pictures – We shared the kaya toast (SGD$1.90), which we ate last. I really miss my all-time favorite kaya toast from coffee shop. Kaya used to be my favorite spread that I even bought the jar of kaya spread from T&T Supermarket when I was in Vancouver. However, I found that the bread of this kaya toast is too tough – I do not like the texture of it and the taste of it when I chew it. They did not toast the bread very well. Also, they were not very generous with the spread of the kaya. What I am tasting mostly is the bread, rather than the kaya itself but what I came for was for the kaya, not the bread.
Ratings: 2/5★
3rd picture – Crystal and I tried the white carrot cake with omelette (SGD$4). Hawker centres and coffee shops usually serve either their carrot cake  (chai tow kway) or oyster with omelettes. However, I am not too fond of these kind of dishes. I prefer the black carrot cake or oyster served individually. So if you didn't already know, carrot cakes are radish cakes, which are made using rice flour and chopped into cubes when served.  It is stir fried with eggs, garlic and spring onion. The dish is too dry for my liking so I did not eat much of it. I will talk about the black carrot cake in another entry when I am reviewing another hawker centre.
Ratings: 2.5/5★
4th picture – We had the mee siam (SGD$3.80), which was the best dish of the lot. Mee siam consists of vermicelli with boiled egg, dried bean curd, Chinese chives and spring onions served in a sweet and sour light gravy sauce. It is spicy and lime is included if you want more flavoring to the dish. Not having mee siam for so long, I found that the mee siam at Killiney Kopitiam is not bad. I love consuming the egg yolk along with the sauce the most !
Ratings: 3.5/5★
5th and 6th pictures – The beverages both Crystal and I had were TEH PENG (SGD$3.20; $1.60 EACH) !! Since I touched down in Singapore, I have been ordering teh peng whenever I am out. It is like my daily dose of necessity. Teh ping consists of iced tea with condensed milk. The condensed milk brings about the sweetness in the tea – Definitely my cup of tea !
Ratings: 4.5/5★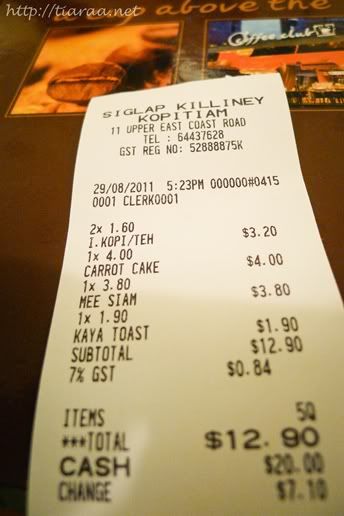 The bill came up to a total of SGD$12.90 inclusive of 7% GST. No tips is required – Pretty good deal for lots of dishes & drinks.
CASH ONLY !
OUTDOOR/NON AIR-CONDITIONAL DINING
Ambiance: 6.5/10
Service: Nil
Food (taste & appearance): 6.25/10
Value: 7/10
Total: 6.58/10★
In conclusion, Killiney Kopitiam is a casual dining place for local Singaporean food.
swisscheese*