I only had a few weeks left before I leave Singapore so my two best friends, Crystal and Vivian went to book a few dates with me and this was one of our successful dates as I had work and family commitments in Singapore. We were contemplating on where should we head out for dinner and it was a last minute decision to go to Hog's Breath Cafe.
Hog's Breath Cafe
30 Victoria Street,
#01-26/27 Chijmes,
Singapore
+65 6338 1387

View Larger Map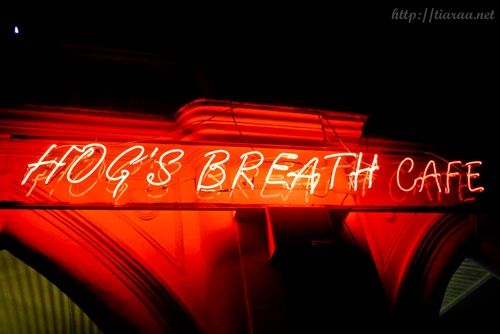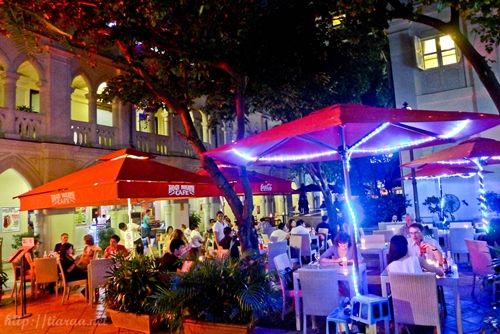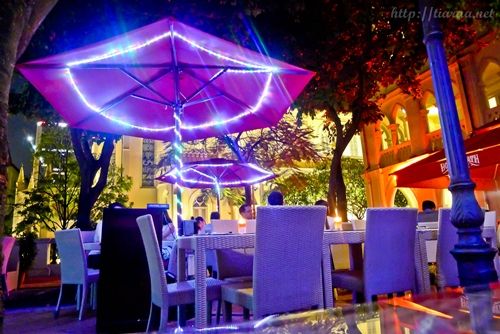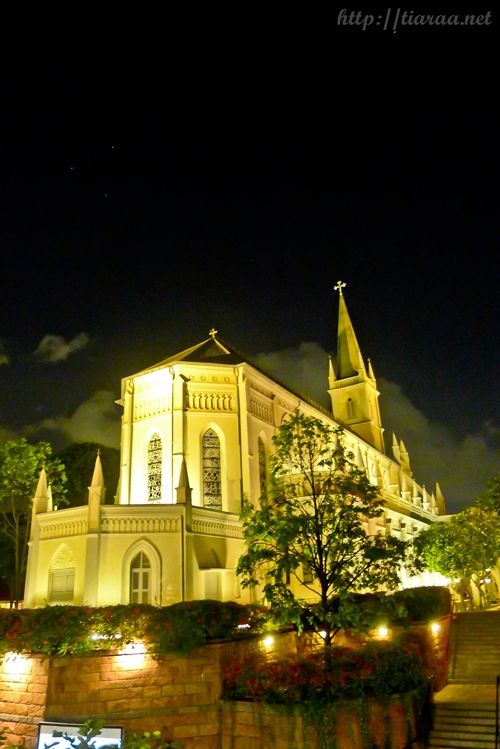 I have never been to Chijmes before so this cafe was like an adventure for me. I really like how the place looks like and it is nice dining outside once in a while. However, I did not like how we could smell the cigarette smell from smokers. No offence to smokers but I do not like eating in a place, where I can smell cigarette smoke. The food took really long to be served and the service was not very impressive so it was not a very good dining experience. My friends made the dining experience a lot more pleasant though.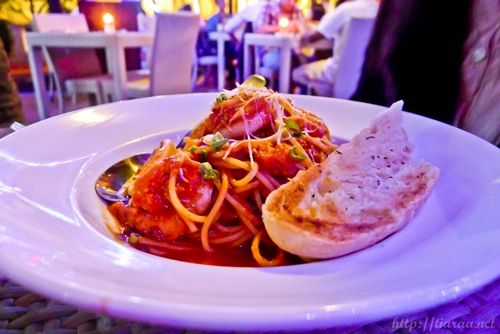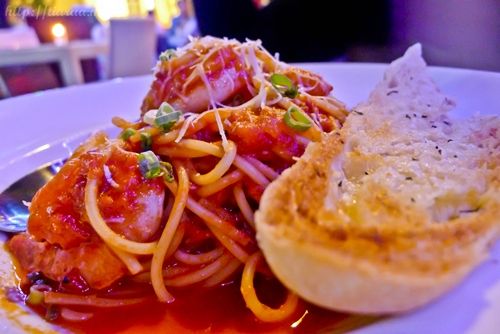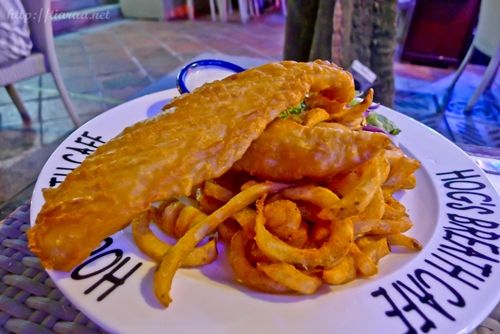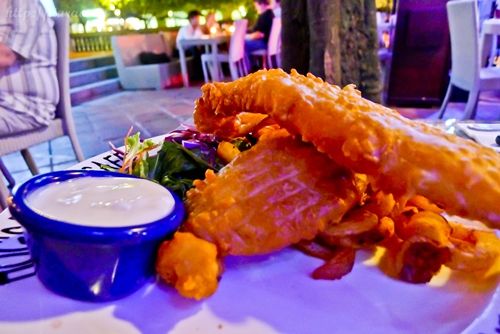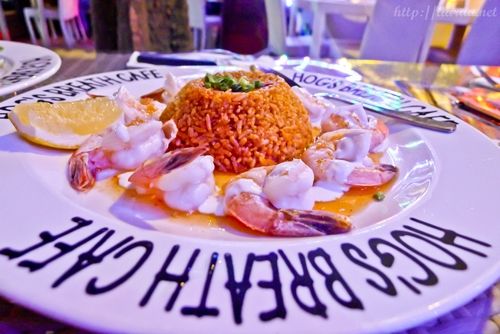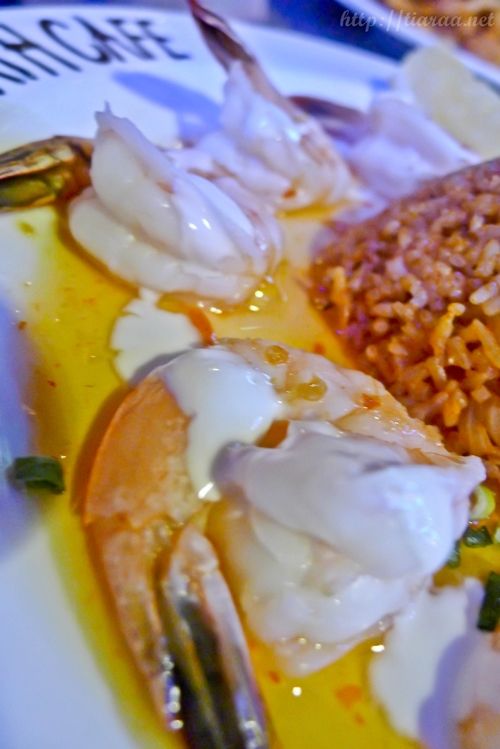 1st & 2nd pictures – Crystal came a little later than Vivian and I due to work commitments and she got the Seafood Marinara for SGD$23.95 as none of us ordered pasta. Seafood Marinara consists of spaghetti with tomato base and dory fish, calamari rings, shrimps and mussels.
3rd & 4th pictures – Vivian tried the Fish & Chips, which costs SGD$19.95. Her Fish & Chips comprises of lightly beer battered fish fillets served with hog tail fries and tartar sauce and a small garden fresh salad.
5th & 6th pictures – I ordered the Chilli Coconut Prawns, which has 9 pieces of pan-seared shrimp simmered in coconut cream and sweet chilli sauce, served with cajun fried rice. The dish costs SGD$18.95 and I found that it is really not worth it. The prawns had too much coconut cream in it and the cajun fried rice is too moist and spicy to taste the true flavour of it.
Both Vivian & Crystal found their dishes very mediocre and the prices for each dish is very steep!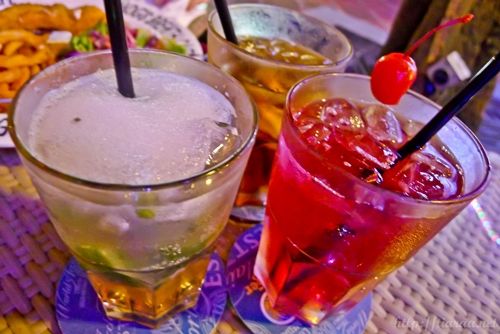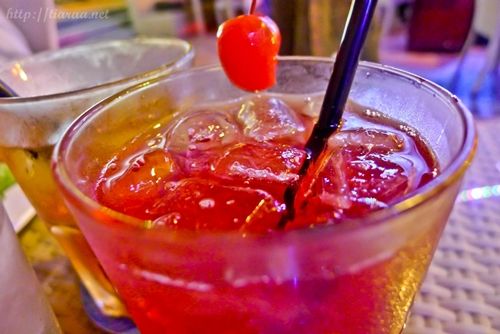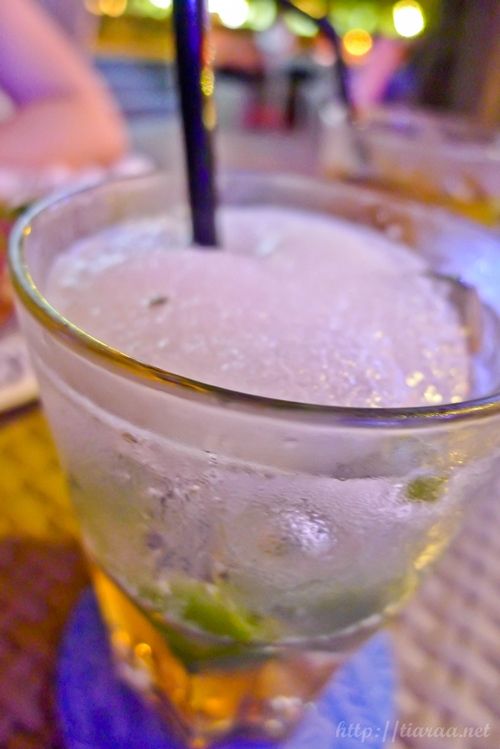 1st picture – We ordered these 3 drinks to quench our thirst – Vivian got the Cranberry Juice – SGD$6 (2nd picture); Crystal had the Iced Lemon Tea – SGD$5 (3rd picture) and I ordered the Vir Mojito Peach – SGD$8.50(4th & 5th pictures).
The total bill came up to a total of SGD$98.10 and we found that it is not very worth the cost and dining experience.
CREDIT/DEBIT/CASH ALLOWED
PUB FOOD EXPERIENCE
NEAREST MRT STATION: RAFFLES PLACE
OPENS DAILY: 11:30AM – MIDNIGHT
Ambiance: 8/10
Service: 5/10
Food (taste & appearance): 5/10
Value: 4/10
Total: 5.5/10★
I believe that everyone should try other restaurants at Chijmes instead of heading to Hog's Breath Cafe.
swisscheese*