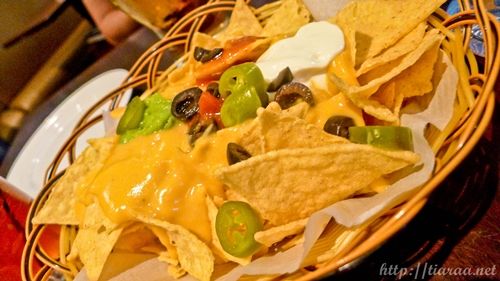 My sister, Bella asked the people who went to Batam to gather for dinner so Bella, Xian Long, Peng Leng and I met up on a Saturday evening!
Harry's Bar
8 Raffles Avenue,
#01-05/07 Esplanade Mall,
Singapore
+65 6334 0132

View Larger Map
My sister chose Harry's Bar to hang out and chill because she wanted to drink alcohol and club after. However, I was not in the mood for clubbing so I bailed out. Harry's Bar is definitely the place to relax after a tiring day at work. It was the NDP rehearsal that day so there were fireworks nearby the area. The place is pretty noisy because of the loud music though. What do you expect from a bar though?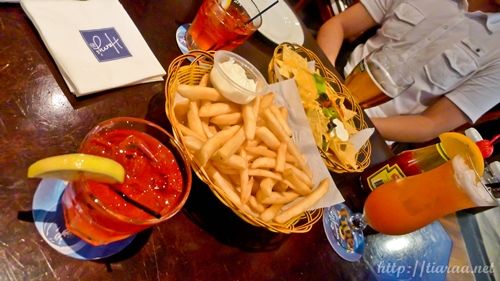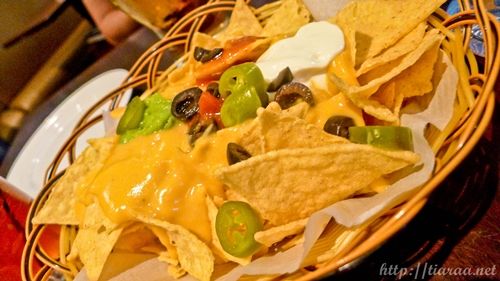 The first and second pictures show our alcoholic beverages and food. We shared Harry's Classic Pizza (3rd picture), Nachos (4th picture) and Fries (6th & 7th pictures). The Harry's Classic Pizza costs SGD$10 and it had pepperoni, mushrooms and tomatoes on it. It was quite small so all of us finished it after consuming two slices. The Nachos and Fries cost SGD$8 each. The Nachos comprises of corn chips with cheese sauce, jalapenos, salsa and gucamole and the fries has mayonnaise at the side. I do not have much comments for the food as it is basically pub food. Peng Leng and Xian Long had a glass of Heineken (5th picture) each while Bella and I had the a glass of Moonwalk (8th & 9th pictures) each. A glass of Heineken costs SGD$12 wheras a glass of Moonwalk costs SGD$15. The Moonwalk cocktail consists of Peach Schnapps, Watermelon Liqueur, Dry Orange Curacao  and Sweet and Sour. The drinks were really good and we love it!
CASH /DEBIT/CREDIT
OPENS:
Mon–Thu: 5pm to 1am
Fri: 5pm to 2am
Sat: 11am to 2am
Sun: 11am to 1am
Happy Hour:
Mon–Fri: 5pm to 9pm
Sat–Sun: 11am to 9pm
Crazy Hour:
Mon–Thu: 5pm to 7pm
NEAREST MRT STATION: ESPLANADE @ CIRCLE LINE
Ambiance: 7/10
Service: Nil
Food (taste & appearance): Nil
Value: Nil
Total: 7/10★
Don't have much review for the food but come here for alcohol or pub food if you like to!
swisscheese*