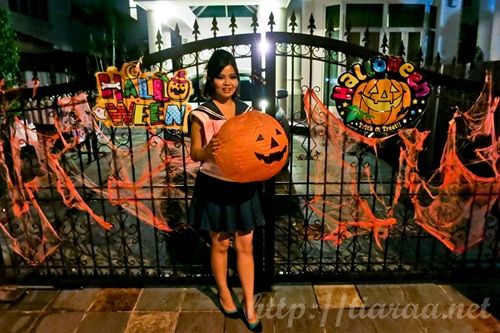 So since I have not dress up for Halloween for ages, I decided to go all the way out with my enthusiastic friends, Steph and Laurie! As you know, many people love being in their comfort zone so I am glad to have spontaneous friends such as Janet, Marvin, Steph, Laurie and other friends in Vancouver. In Singapore however, Steph and Laurie are two of my most active friends alive and I love them the way they are!
P/S: Usually, I do not post pictures of human beings in my food blog but since events are included in this post, please do not mind the image-intensive pictures of the costumes!
Preparation to be Sailor Jupiter

Magenta Unisex Salon
City Plaza #01-78,
810 Geylang Road,
Singapore 409286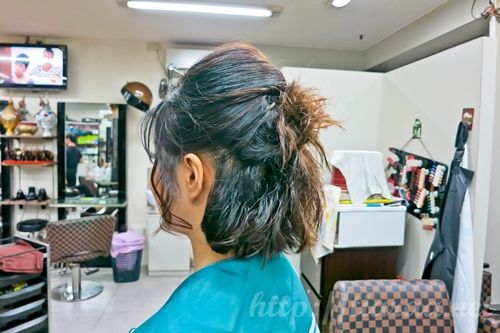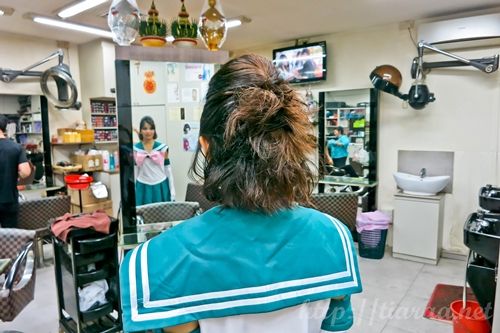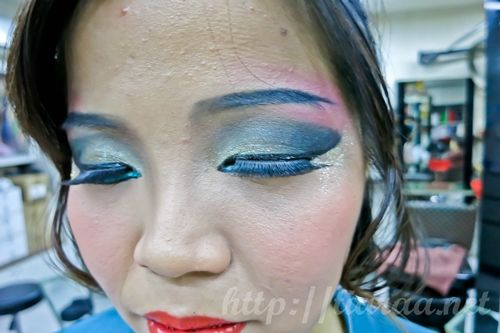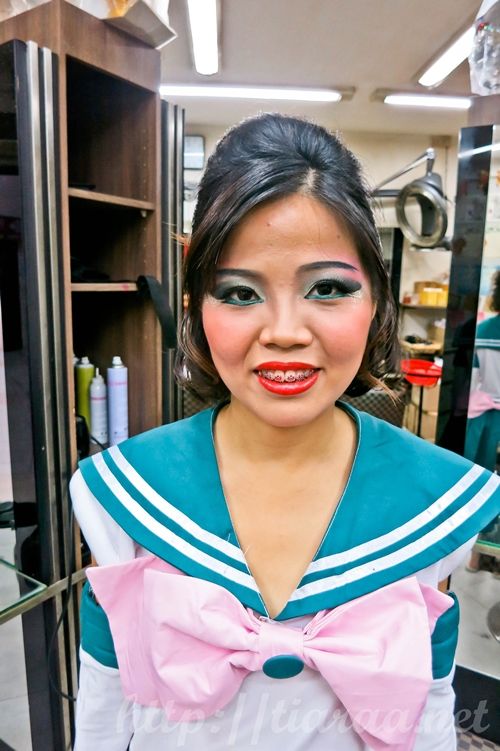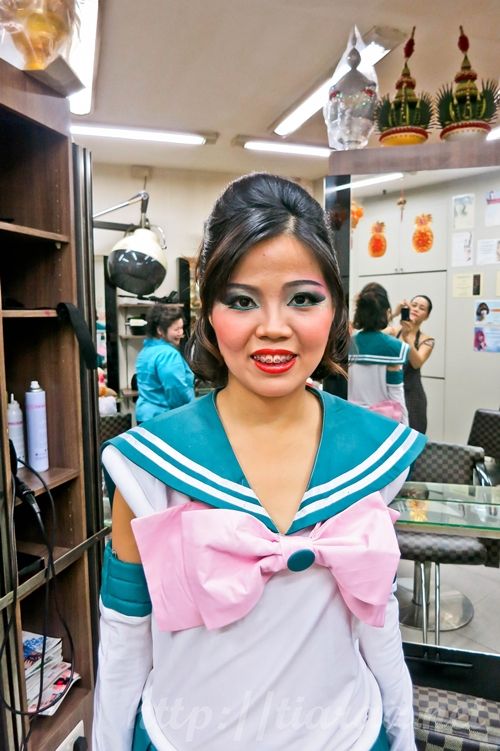 My mum introduced me to this salon at City Plaza who can do up awesome hairdos and makeup for a cheap rate. Although I was hesitant at first, I did not regret my choice of going there. I arrived at the salon at 6pm and the lady boss directed me to sit down and let the man do his magic on my hair. I showed him Sailor Jupiter's picture but since my hair is shoulder length, the above was the best he could do. He did it at a very fast speed but the results were impeccable! The makeup was the one that took a longer time as the lady boss was following the details of Sailor Jupiter's makeup to the maximum. She is very meticulous and skilled at her work. She was very kind to the extend of helping me pin up the ribbon at the front and back of my costume as it was dropping since it is huge and heavy. The best thing is she only charged me SGD$58 for everything, which is almost half the price of the person in charge of my makeup and hair for my company's D&D.
Nearest Station: Paya Lebar Station via East-West Line or Circle Line

Halloween Walk
Woodgrove Drive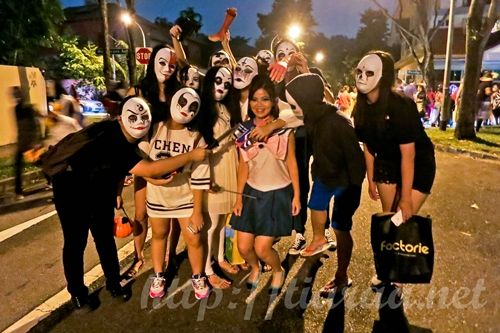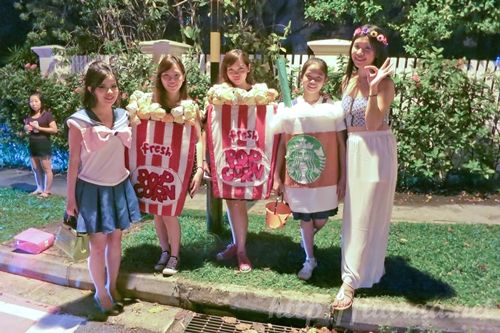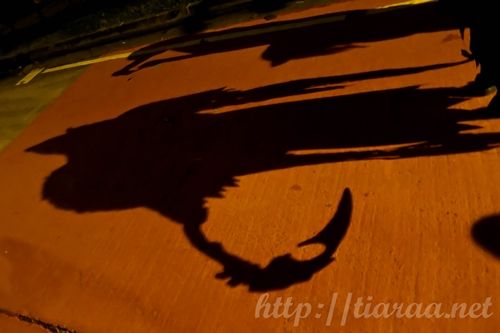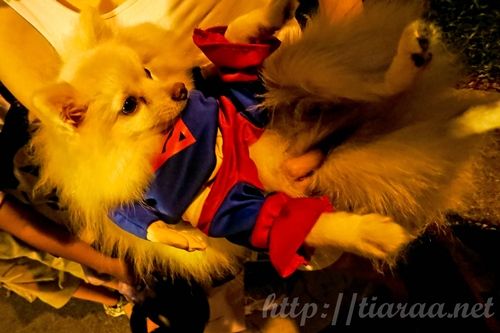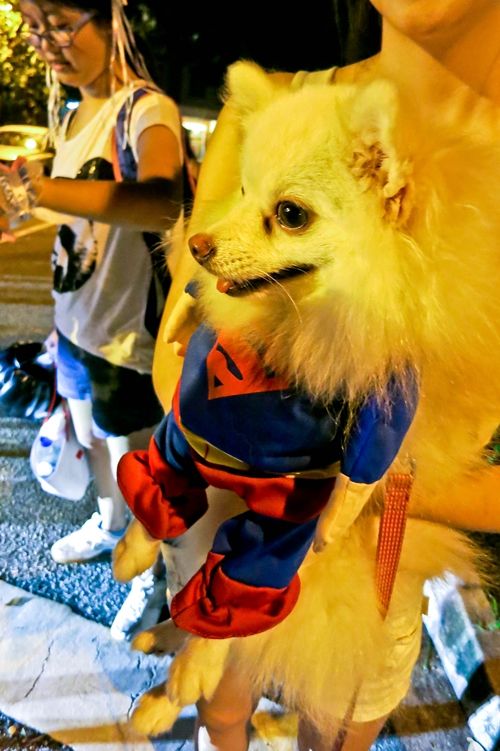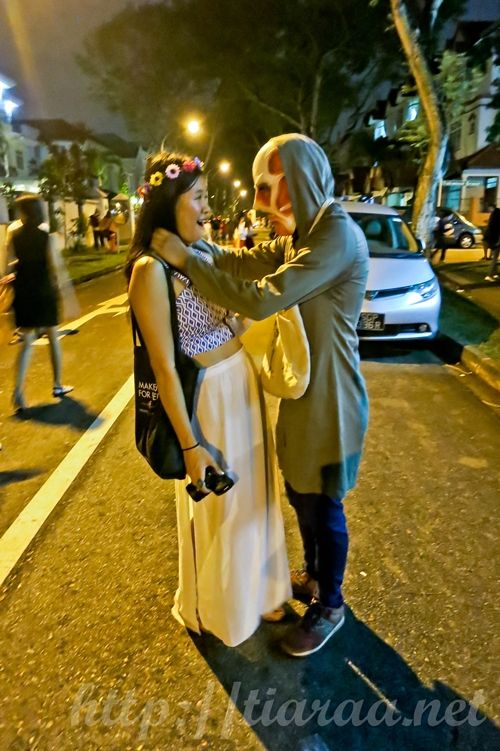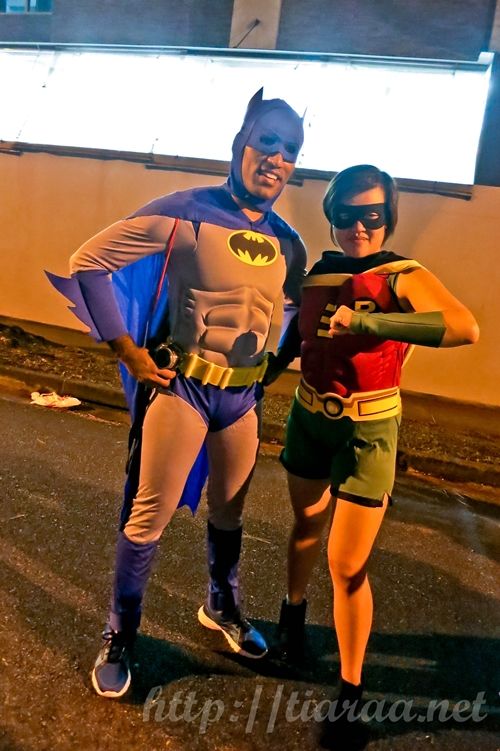 Steph, a friend who knows where the best events are held at, introduced me to the halloween walk at Woodgrove Drive so this was my first experience going to residential areas to look at other people dressed up in costumes! It was 8pm when I was done with my makeup and hair so I cabbed down to Woodlands and met Laurie at the Woodgrove Food Centre before we head for our walk and look for Steph. The walk starts from Al-Ameen and you keep walking to the NTUC until you see a hill. Walk up the hill and continue walking straight and you will see the most enthusiastic residents in Singapore decorating their homes with Halloween decorations. We saw people dressing up as Starbucks, Popcorns, Batman, Robin and all that you can see from the above pictures. Even Steph's dog (Simba) was dressed as Super Dog and every passerby wants a piece of him. They kept smelling him, kissing him and wants to take a picture with him too!
Nearest Station: Woodlands via North-South Line
Starts at 6pm-9pm on the 31st of October each year
Ohh La La – Indulgence In The Sky!
Altimate
1 Raffles Place, 61st floor
Singapore 048616
6438 0410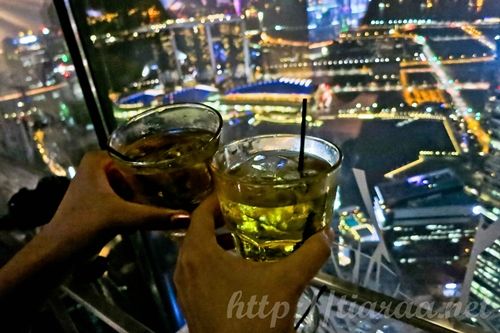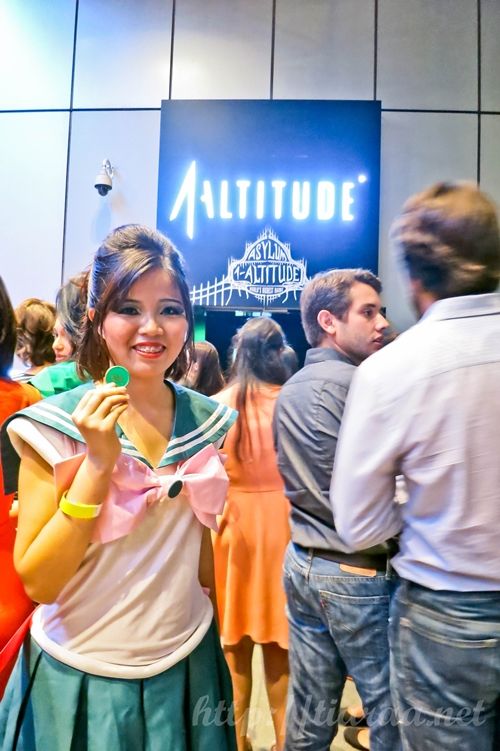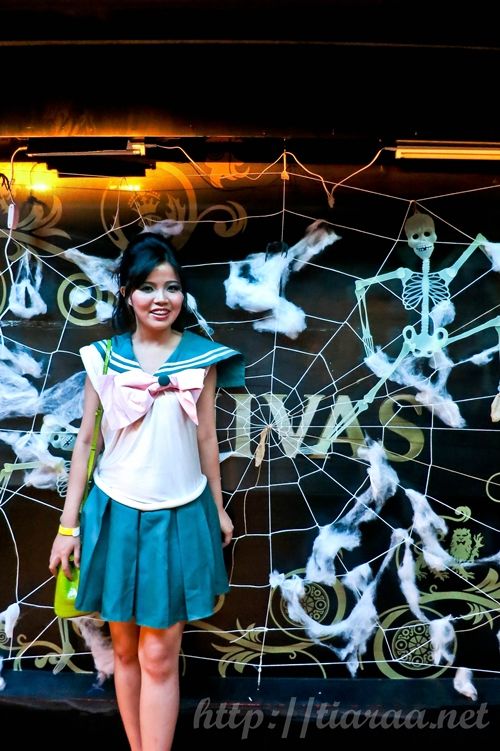 Laurie and my initial plan was to go home after the Halloween Walk. However, since we were all dressed up, we decided to head to Altimate for the Halloween event instead! I am not usually a regular at clubs but for the sake of dressing up and Halloween, I am all up for this! Both Laurie and I managed to RSVP for the Halloween Gone Wild Event on facebook so we get to enter the club for free. We had to line up for 15-20 minutes though. Since I was dressed in full costume, I got to have a free drink at the club. I also got two glasses of Johnny Walker to cheers with Laurie since there was a 1-for-1 deal so it adds up to SGD$18 for both glasses! We also got to enjoy the breathtaking night view of Singapore from the 61st floor of the building. That's 282m high yo - totally enjoy views like this!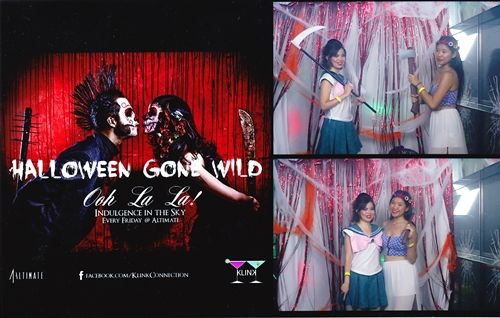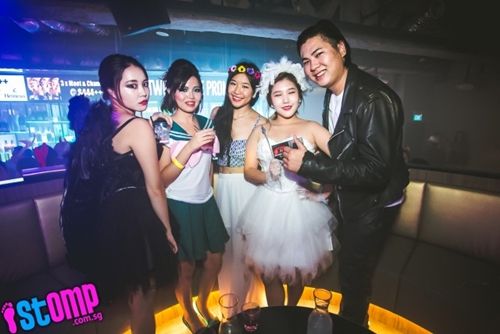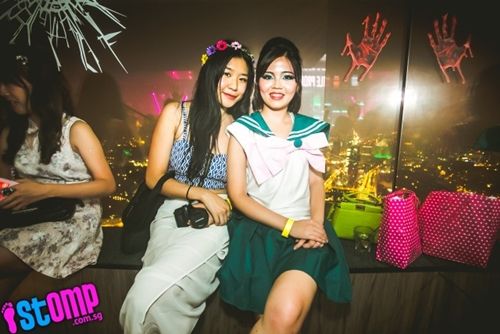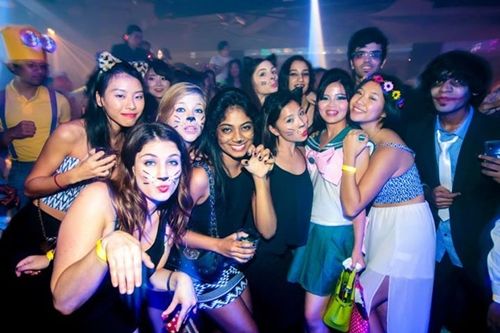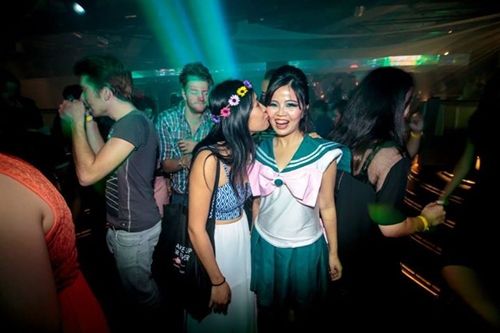 The pictures above were caught on camera by Stomp & Altimate! We got to be at the VIP table for a bit thanks to Laurie's B&W Angels and we also danced the entire night away at the dance floor with Laurie's kitty friends. What an enjoyable night, really!
Nearest Station: Raffles Place via North-South Line or East-West Line
OPENING HOURS: 10PM-4AM

Came prepared on my first Halloween in Singapore and I hope to enjoy more nights like these on special occasions as I definitely do not have the energy to do this on a weekly basis!