Long long ago, Meldon told me that Katong Shopping Centre sells a very delicious banana cake but I have not seen any cake shop selling banana cake before. I tried searching for the place when I ate Haianaese Boneless Chicken Rice with my BFFs and Charles but I could not find it. However, when I brought my father to eat at the chicken rice shop again, I finally found the shop!!
Dona Manis Cake Shop
865 Mountbatten Road
#B1-93 Katong Shopping Centre
Singapore
+6564407688

View Larger Map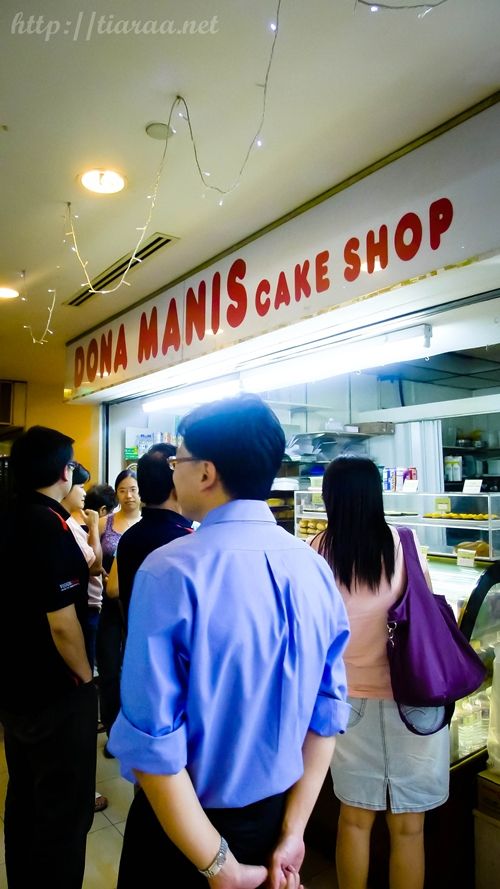 I found the place as I was walking from the chicken rice stall to head up to the first level of Katong Shopping Centre. There were a lot of people lining up for their pies. The service person was very patient when I was fickle-minded and still undecided on how much I want to get.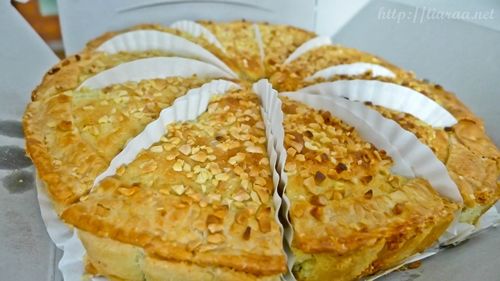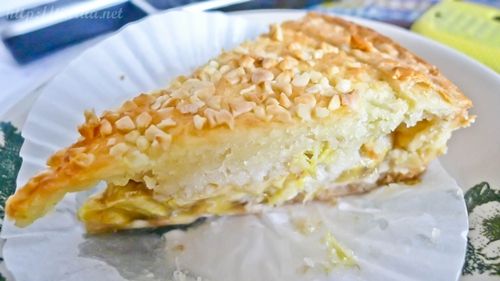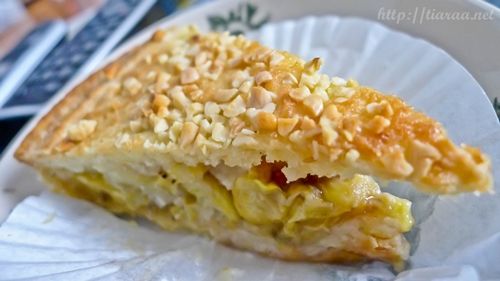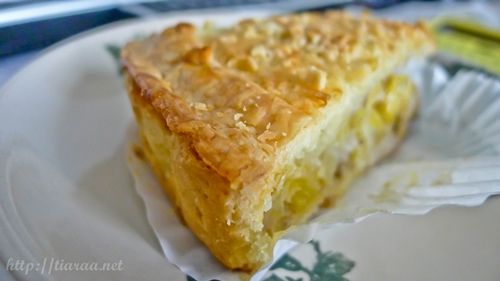 In the end, I got the entire Banana Pie, which consists of 10 slices. Each slice costs SGD$2 so it was SGD$20 in total! The banana pie has a crispy base and is filled with coconut and banana and topped with almond nuts, which makes it very flaky and yummy! My friends that I gave the banana pie to also agree with my judgement. My father ordered a slice of the Apple Pie that costs SGD$2 as well. In the end, he totally forgot about the pie he got and I was the one finishing it up. The taste of the Apple Pie is very standardized and there's nothing special about it.
Ratings of Banana Pie: 4/5★
Ratings of Apple Pie: 2.5/5★
CASH ONLY
BUSES 10, 12, 14, 32, 40
OPENS MON-SAT: 10.30AM – 7PM
CLOSES ON SUNDAY
Ambiance: 6/10
Service: 7/10
Food (taste & appearance): 6.5/10
Value: 7/10
Total: 6.63/10★
Dona Manis – Definitely a hidden gem!! Get the banana pie if you love bananas!!!
swisscheese*
Tags: apple pie, banana pie
Highlights
Network
swiss@tiaraa.net
Swiss Tiara Sumarli
Create Your Badge
Food & Travels
Meta