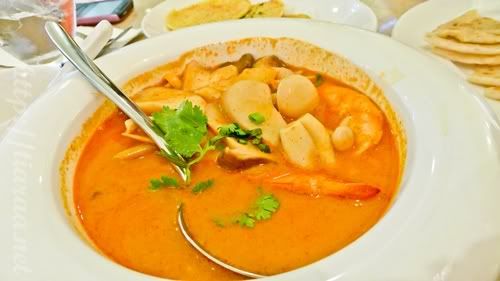 A few of my colleagues and I decided to have a get together before the Lunar New Year period as I was going to Jakarta for New Year and Vancouver after for a vacation. Initially, we wanted to go elsewhere but Shilin decided to reserve Coffee Stars for the 5 of us as we were very undecided.
Coffee Stars
435 Orchard Road,
#01-37/41 Wisma Atria,
Singapore
+65 6733 3881

View Larger Map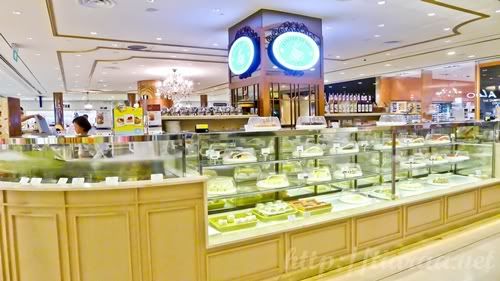 We met up at Orchard Station and walked over to Wisma for our dinner. Our theme color was supposed to be red, pink and orange but I never expected all of them to wear solid orange pinkish style. I was covered in grey, black and red instead. Anyway, Coffee Stars look really grand their couch is very comfortable – Totally enjoy the ambiance there! The person serving us is also very patient with us taking our own sweet time to order.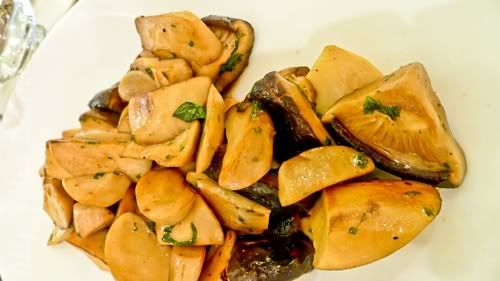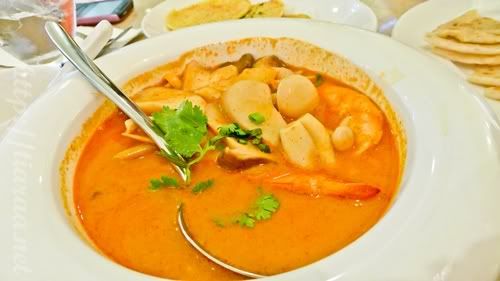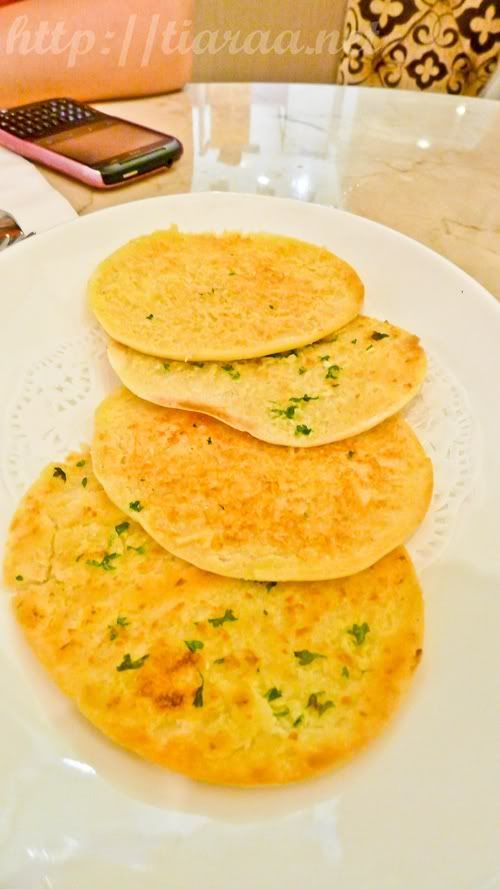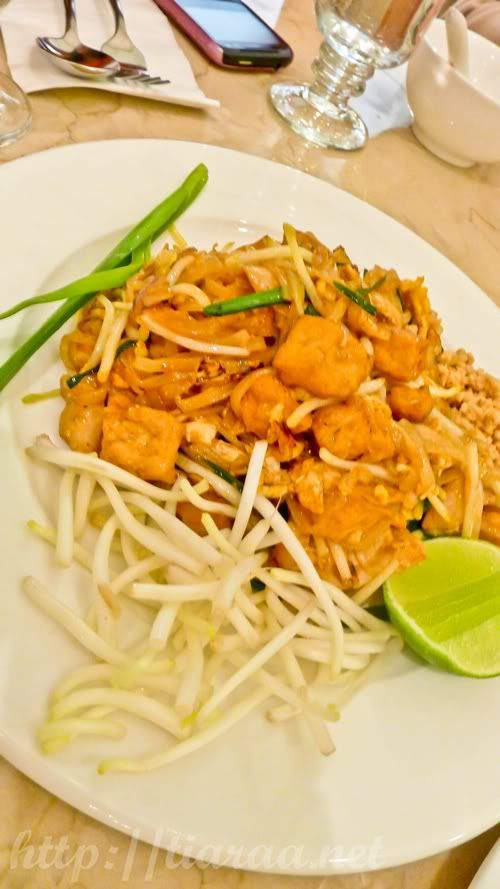 We shared all the dishes we have ordered – Lad Na Pork (1st picture), Mushroom Garlic (2nd picture), Tom Yum Prawn (3rd picture), Green Curry Chicken (4th picture), Pita Bread (5th picture) & Pad Thai (6th picture).
The Lad Na Pork costs SGD$14 and it consists of broccoli, carrot, mushrooms, pork and wide rice noodles on sauce. It is quite a unique dish as it tastes just like "Hor Fan", except that the noodles is pan fried. This makes the noodle crispy but when soaked in the sauce, it enhances the taste by leaps and bounds – silky texture and delicious taste for your palette.
Ratings: 3.5/5★
The Mushroom Garlic is sautéed to satisfaction! I am such a mushroom fan that I cannot reject this dish when it has been ordered! Definitely a MUST TRY – Not too salty like other sauteed mushroom dish but needs a little more moist. It costs SGD$14 and is worth every penny.
Ratings: 4/5★
  The Tom Yum soup is really spicy but a little too saturated for my liking. In addition to the shrimps in the soup, there are fish cakes and mushrooms. Not the rocks your socks Tom Yum Soup – SGD$11.
Ratings: 2.5/5★
I always have to try every green curry dish in any Thai restaurant so I chose Green Curry Chicken for my order. It costs SGD$14 – quite diluted in my opinion. However, the curry dish is served with the flat Roti bread and that's part of the dish which I enjoyed! Got to say – I have mixed feelings regarding this dish.
Ratings: 2.8/5★
I did not have much of the Pita Bread (SGD$6) but it was not too bad. The Pita Bread is cooked with cheese and garlic – Quite palatable, I would say!
Ratings: 4/5★
I did not have much of an impression of the Pad Thai as I totally forgot how it tastes like! Therefore, no reviews regarding this.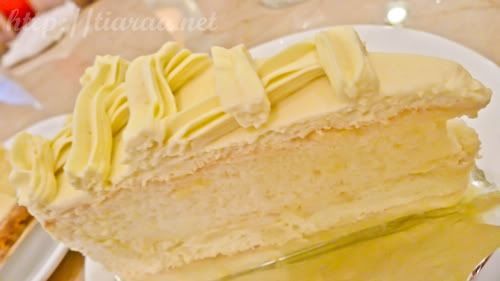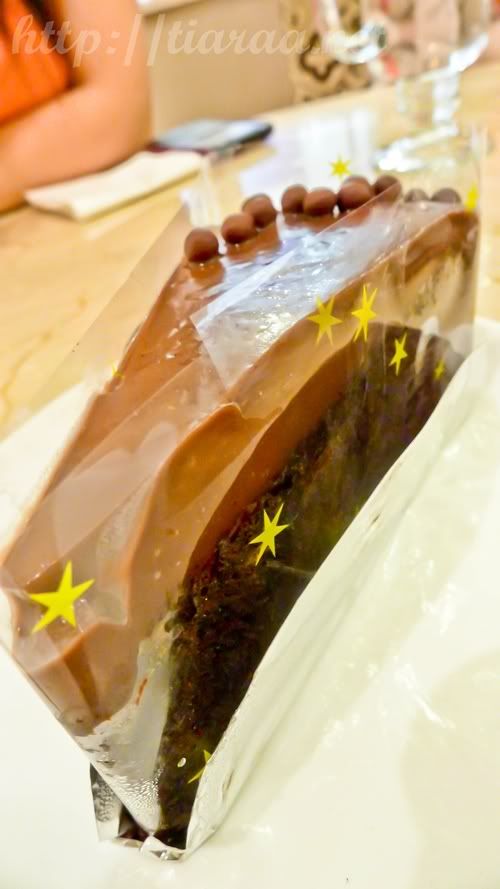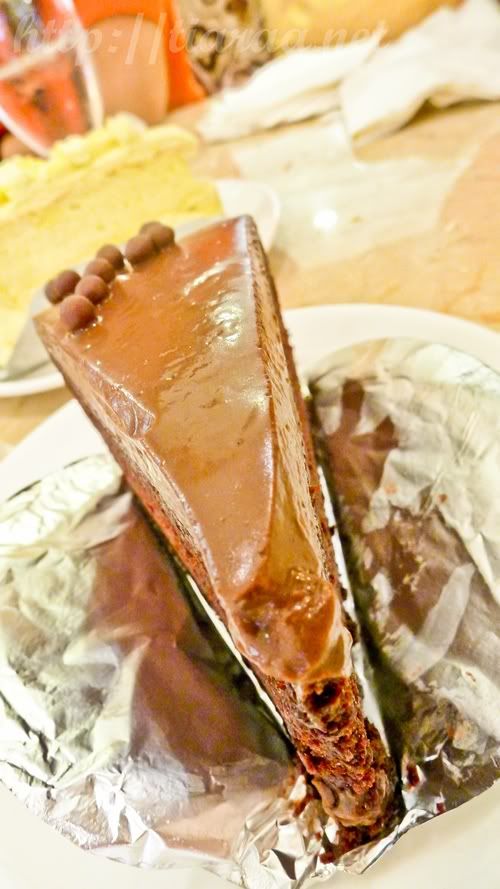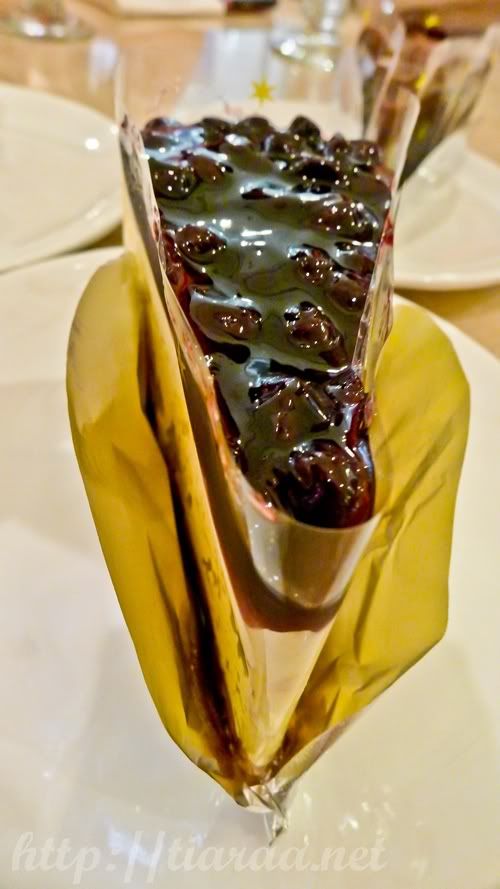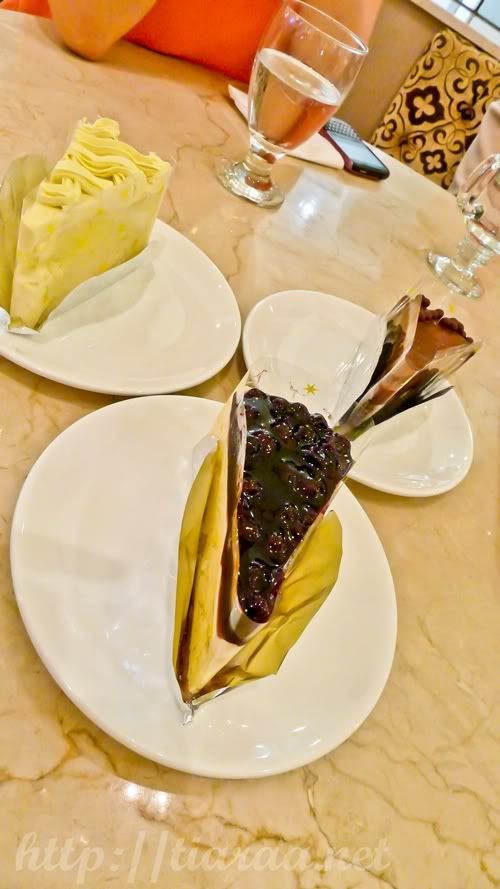 Although we had enough of our savoury food, we decided to order the Durian Cake (1st picture), Devil's Food Cake (2nd & 3rd pictures) & Blueberry Cheesecake (4th picture).
Each slice of cake costs SGD$9 except for the Devil's Food Cake which costs SGD$7. The Durian Cake is a MAJOR disaster – totally horrible and puke worthy! Even though the smell of it is so fragrant but the taste made me so frighten to have cakes at Coffee Stars again – artificial tastes and not fresh at all! The Devil's Food Cake is an average chocolate cake – It is quite a dense cake and I do not have much of an impression of it. However, the best cake got to be the Blueberry Cheesecake – Very sweet & will totally have it again! It was stated the original cheesecake is better but it was out of stocks that time.
Ratings of Durian Cake: 1/5★
Ratings of Devils Food Cake: 2.5/5★
Ratings of Blueberry Cheesecake: 3.5/5★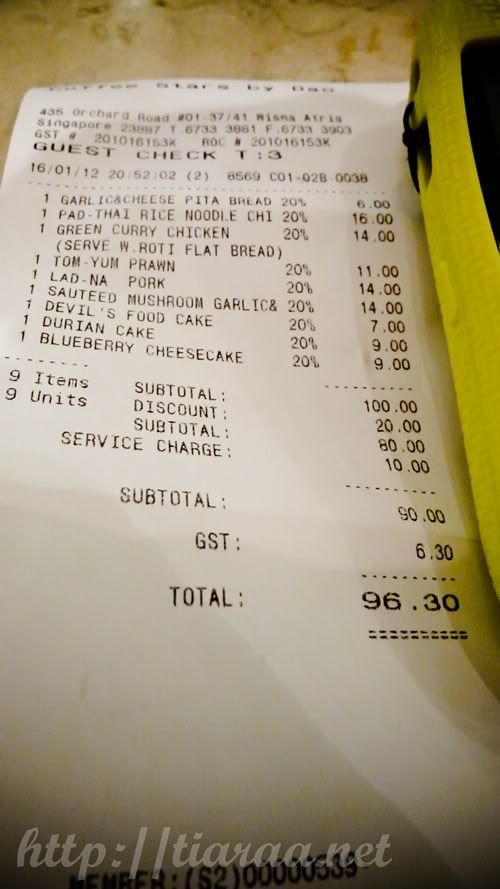 The total bill came up to SGD$100 with GST & service charge but Reanne had a credit card so that we could get a 20% discount. The total costs ended up being SGD$96.30 inclusive of service charge and GST. Would not say that the food is fantastic but I had fun!
CASH/CREDIT/DEBIT
Opens daily: 11am-10pm
MRT Station: Orchard
Ambiance: 9/10
Service: 8.5/10
Food (taste & appearance): 5.95/10
Value: 5.5/10
Total: 7.24/10★
In conclusion, do give the savoury food a try but definitely not their desserts.
swisscheese*