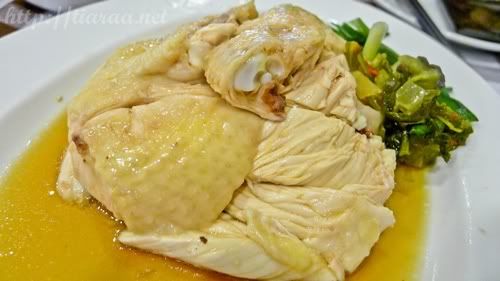 As I said in my previous entry, Janet and I head to 5 food places to eat within 2 hours. I wanted to let her try the Delicious Boneless Chicken Rice at Katong Shopping Centre but she prefers Boon Tong Kee, bad choice!
Boon Tong Kee
199 East Coast Road
Singapore 428902
+656478 1462

View Larger Map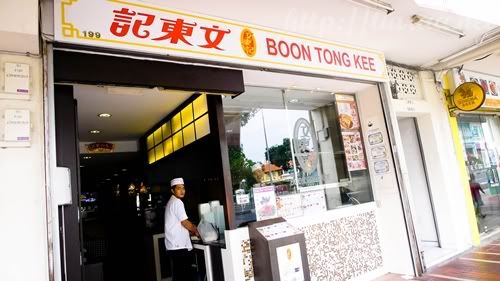 Boon Tong Kee is one of the more fancy places at Katong that serves Hainanese Chicken Rice. The servers are overly friendly and kept joking with us. Janet even left her items at the restaurant and we managed to retrieve it because the servers stored it rather well. The restaurant settings and service is rather good but I cannot say the same for the value and taste of the Hainanese Chicken Rice.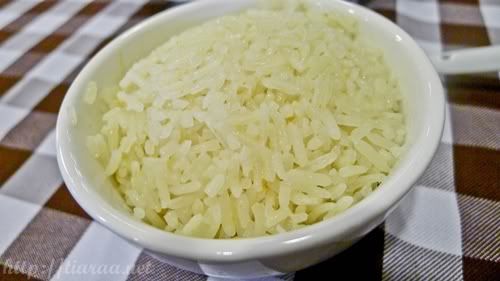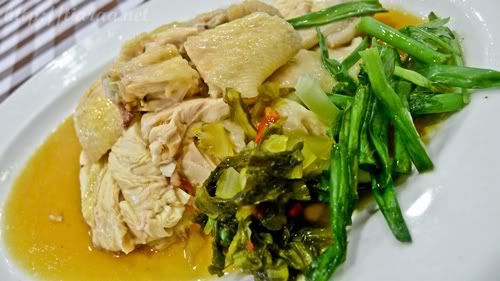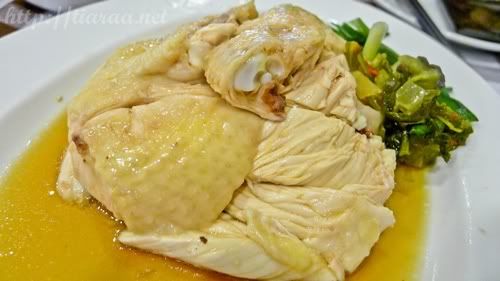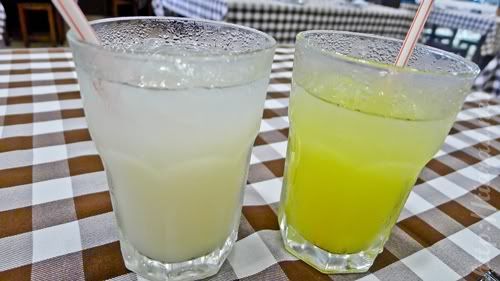 We ordered a bowl of rice that costs SGD$0.50 and a small portion of chicken that is worth SGD$7 for us to share and boy, we could not finish the meal because the portion of the chicken is really big and we had Fei Fei Wanton Mee and Beach Road Prawn Mee before. The Hainanese Chicken Rice is just average for such an extravagant price. I find the restaurant is selling such overpriced chicken rice and it makes Hainanese Chicken Rice so commercialized. Tourists should never head to this place as this is ripping you off!
Both Janet and I love the Lime Juice & Barley (Both SGD$1.20 each) respectively though.
The total bill came up to SGD$13.50 – Are you kidding me? I can eat way better Hainanese Chicken Rice at Delicious Boneless Chicken Rice for 4-5 times less the price!
Cash/Debit
Opens:
Mon–Sun: 11am – 10pm
Bus 32, 14, 10, 12
Ambiance: 8/10
Service: 7.5/10
Food (taste & appearance): 5/10
Value: 3/10
Total: 5.88/10★
In conclusion,  Boon Tong Kee is definitely a good catch for Hainanese Chicken Rice, HUGE THUMBS DOWN!
swisscheese*