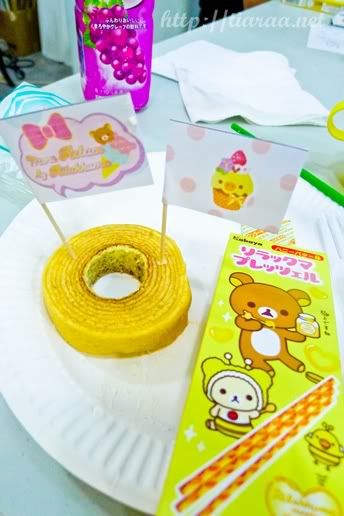 Charlene has been calling me to dine out since I came back from Canada but I did not have time until the end of October. She invited me to the Rilakkuma event at Bon Japan, along with her husband and friend.
Bon Japan
181 Orchard Road, #06-15/16/17,
Singapore, 238896

View Larger Map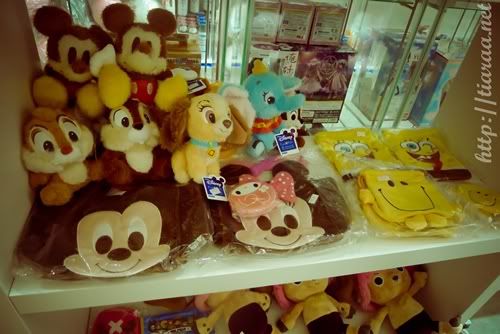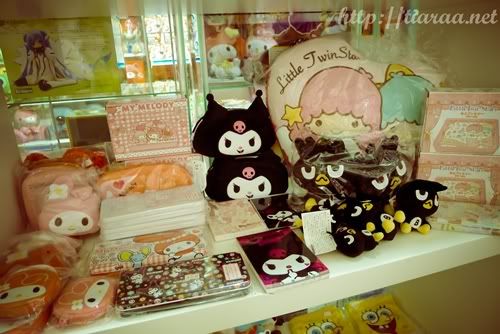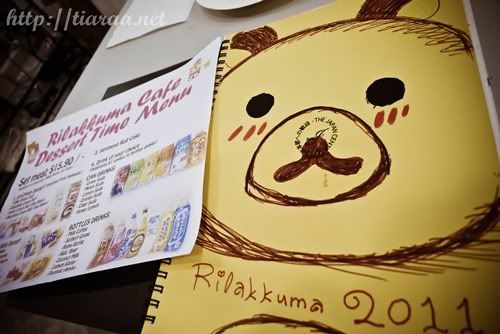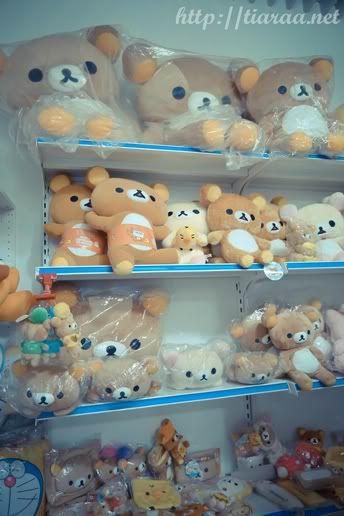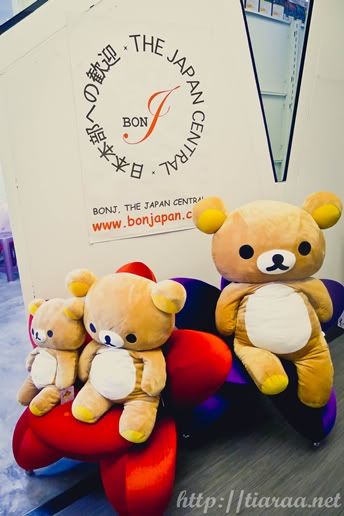 It is really cool how Bon Japan has different theme for their cafe every month. In the month of October, it was called the Rilakkuma Cafe and we went for that. We missed the Doraemon and Hello Kitty Cafe theme in November and they are going to have One Piece Cafe theme at the end of this month. This cafe is definitely for the people who are crazy about Japanese characters or animes.
Rilakkuma Cafe
30th September to 2nd October 2011
12pm to 10pm
Dessert Time Menu: $15.90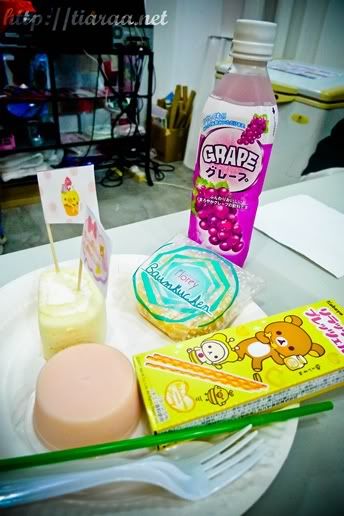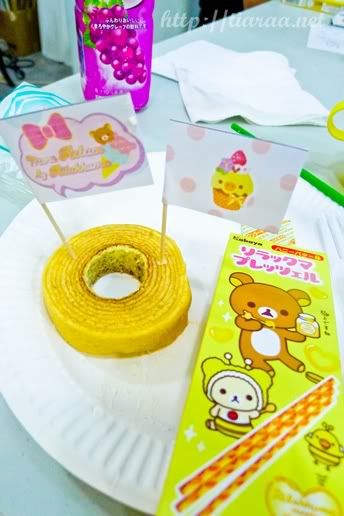 1st picture – Even the jar and cup have rilakkuma prints, how adorable!
2nd picture – My dessert set for $15.90. The set comprised of:
1) An ice cream dessert – I chose the vanilla cream roll
2) A pudding dessert – I got the strawberry pudding
3)  Japanese Roll Cake
4) A drink of your choice (Either in can/bottle but an additional $1 for bottled drinks) –  I knew I had to get the sorbert grape.
5) A packet of rilakkuma biscuits, which I gave to Vivian because she loves the character
6) An adorable rilakkuma fan
3rd picture and 4th picture – The Japanese Roll Cake is average. Tasted like any other ordinary roll cake.
Ratings: 2.5/5★
5th picture – I absolutely love the vanilla cream roll made of ice-cream. It made me want to get another cream roll with a different flavour but that means I have to get another dessert set.
Ratings: 3.5/5★
The total bill came up to SGD$16.90 (Dessert set: $15.90; Bottled beverages: Additional $1) and no tax is included.
This is indeed a different experience as you can head to Bon Japan dressing up in cosplay/anime costumes. However, I did not have such costumes so I could not fully participate in it. I ended buying a rilakkuma mug and a rilakkuma folder for Vivian since her birthday was approaching and these were just 1/3 of her present.
CASH ONLY!
Nearest MRT Station: Orchard

Ambiance: 6.5/10 (Just like a regular adorable shop with some short tables and stools for customers to have light snacks and drinks.)
Service: 8.5/10 (The person serving us was very friendly and gave us lots of information regarding the themes of the cafe. He even kept offering to take pictures of us)
Food (taste & appearance): 6/10
Value: 6.5/10
Total: 6.88/10★
In conclusion, I hope to drop by Bon Japan when there is another theme for the month.
swisscheese*