Posted by swisscheese on Oct 19, 2011 in
bak chor mee
,
calms
,
carrot cake
,
hokkien mee
,
kang kung
,
mussels
,
oysters
,
rojak
,
singapore
,
singaporean cuisine
,
stingray
,
sugar cane
|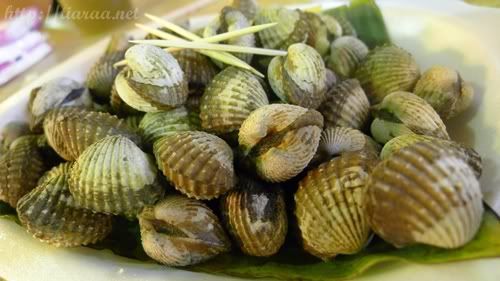 UPDATED ON THE 8TH OF MARCH 2011
[Edited] At the end of last year, Janet and her two friends came all the way from the west and central to the east for dinner at Bedok 85. We had a good time there! The following picture is everything that we have gotten except Rojak! We had a small sambal stingray, steamed clams, spicy lala, 1 bowl of bak chor mee, 3 bowls of rice and 2 bottles of beer.
I wanted to get rojak after our heavy dinner so that Janet can try the delicious "dessert" and also to fulfil my cravings!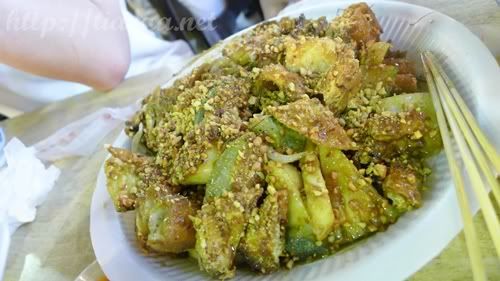 Unlike other sellers, the lady that is making the rojak is really friendly and very polite. She is very generous with the chopped peanuts topping and fritters ("you tiao"). The rojak is quite a lot considering that it is SGD$3. We were so bloated that we could not finish it but I forced myself to finish it as I love the fritters with the belacan sauce and peanut topping. I bought a packet back for my father to eat for supper.
CASH ONLY !
OUTDOOR/NON AIR-CONDITIONAL DINING
Ambiance: Nil.
Service: 8/10
Food (taste & appearance): 9.5/10
Value: 9/10
Total: 8.83/10★
In conclusion, try Yong Hua Xing Cooked Food's rojak!
[/EDITED]
I have been wanting to go to Bedok 85 since I came back but I ditched my girlfriends the first time they went. After that I went there twice. Once with the KCians and the next time, I brought my business associate there as he has yet to try many of the local delights. Bedok 85 is also known as Fengshan Market. It is a huge hawker centre with lots of delicious food that will make you salivate just by the smell of it. However, due to the deep frying or stir frying methods that many sellers are using, you will have a stench of BBQ smell on you after you leave the place. That explains why my best friend, Vivian hates to head there.
P/S: Will not talk about the services there because none of them left an impression on me.
Fengshan Market and Food Centre (勿洛北85蚝煎)
85 Bedok North Street 4, Level 1,
Singapore 460085

View Larger Map
Chan BBQ
#01-258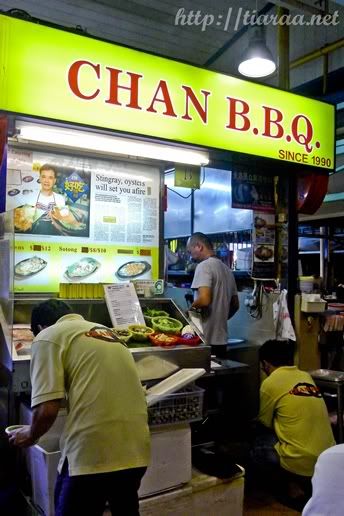 Chan BBQ is famous for their stingray & BBQ seafood. They were featured in the newspaper and I have been eating there even before I left for Canada. I am always craving for their stingray and I ate it twice ever since I came back.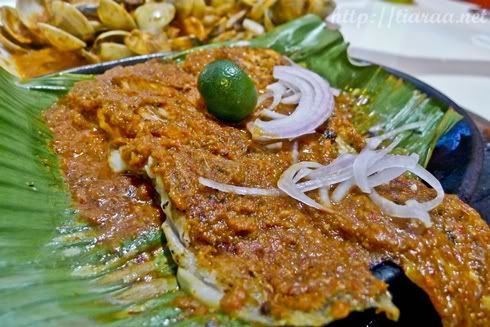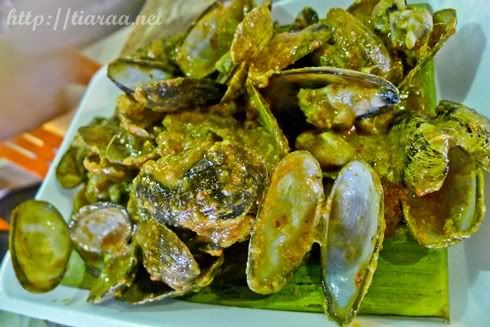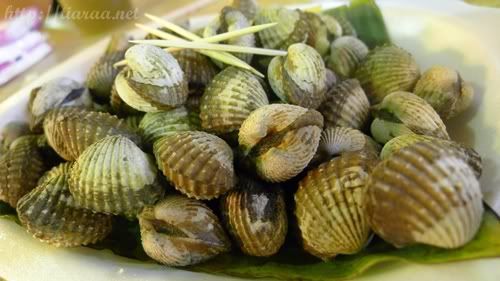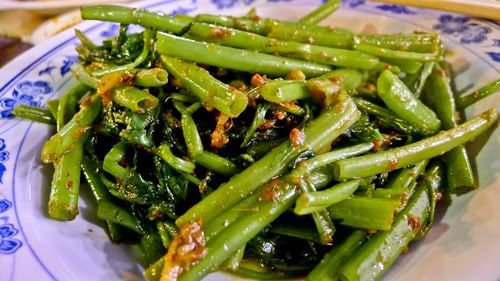 1st picture – Both times that I went to Bedok 85, I knew I had to get their stingray dish (small – SGD$10) as it is my favourite seafood of all times. The stingray is covered with a generous amount of sambal sauce  and served in banana leaf. Since I have not ate Stingray for ages, this dish leaf me speechless and extremely satisfied. My business associate loves it a huge lot.
Ratings: 4/5★
2nd & 3rd pictures – Again, I had BBQ calms (aka lala) both times I went there. The first time, I had the big set with my girlfriends, which costs SGD$12. The second time, I had the small set with my business associate for SGD$8. It is a dish that I never had before. I love the spicy chilli sauce that they cooked with the calms – Very deletable. However, I noticed that some shells have very little meat or do not have meat in it. Then again, each of us had a good share of it.
Ratings: 5/5★
4th picture – Janet's friend, Hakita wanted steamed clams so we decided to get it but I did not manage to eat it so no ratings for it.
5th picture – We also ordered Kang Kung when we ate with Janet & company. The Kang Kung tasted a little above average but still, pretty overpriced
Ratings: 2.6/5★
CASH ONLY !
OUTDOOR/NON AIR-CONDITIONAL DINING
Ambiance: Nil.
Service: Nil
Food (taste & appearance): 7.73/10
Value: 8/10
Total: 7.87/10★
In conclusion, I highly recommend Chan's BBQ for BBQ seafood. However, I haven't tried our local delights for years so I am not one who can judge about where's the best BBQ seafood.
Bedok 85 Fried Oyster Omelette
#01-56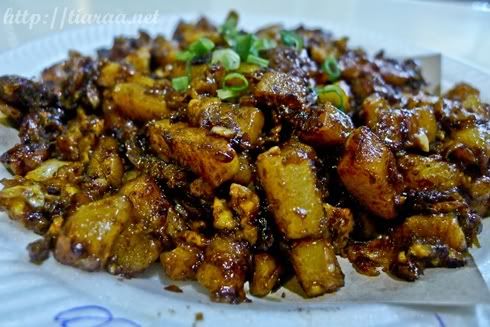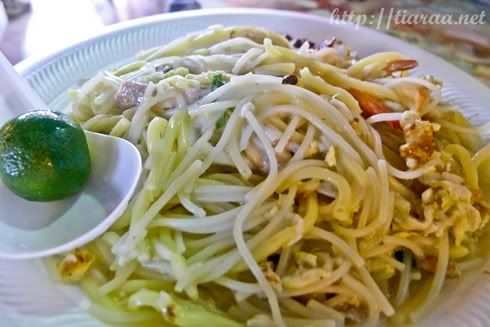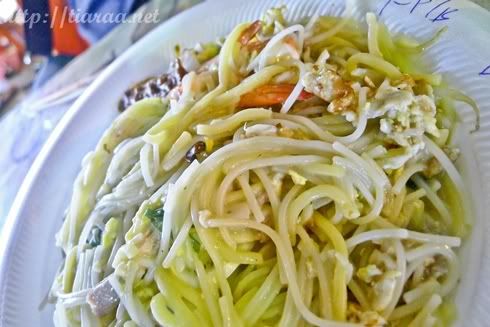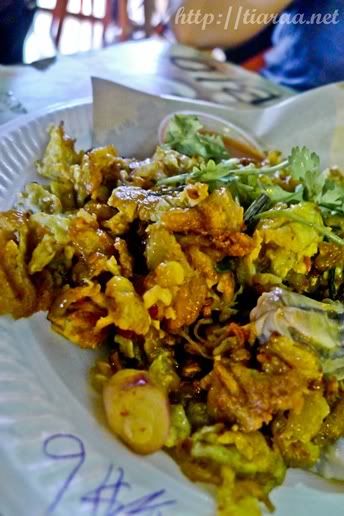 1st & 2nd pictures – It was an impromptu decision for Crystal to get the black carrot cake  (SGD$3) on my first visit. I did not eat much of it as I already had the bar chor mee in front of me and we are sharing the stingray and clams. The black carrot cake differs from the white carrot cake as it has the dark sweet soy sauce in it. It taste average though. The black carrot cake in Bedok Central tastes a lot nicer.
Ratings: 2.8/5★
3rd & 4th pictures – When I went to Bedok 85 with my business associate, I ordered the Hokkien Mee (SGD$3) as it is one of the dishes that I miss a lot when I am in Canada. However, to our disappointment, the hokkien mee does not taste as good as other places I have tried before. My business associate prefers the Malaysian Hokkien Mee I tried with him at Geylang over the Singaporean Hokkien Mee we had at Bedok 85. For people who do not know, Hokkien mee is egg noodles stir-fried in lard and served with shrimps and small cubes of pork.
Ratings: 2.5/5★
5th & 6th pictures – I had fried oysters (SGD$3) the second time I went there with my business associate. I do not usually consume oysters unless I am forced to so I did not consume much of it and let my business associate finish the dish since he loves it.
Ratings: Nil.
CASH ONLY !
OUTDOOR/NON AIR-CONDITIONAL DINING
Ambiance: Nil.
Service: Nil
Food (taste & appearance): 5.3/10
Value: 5/10
Total: 5.15/10★
In conclusion, I will not order anything from this food stall any more as I did not like any of their dishes.
Xing Ji Rou Cuo Mian (兴记肉脞面)
#01-07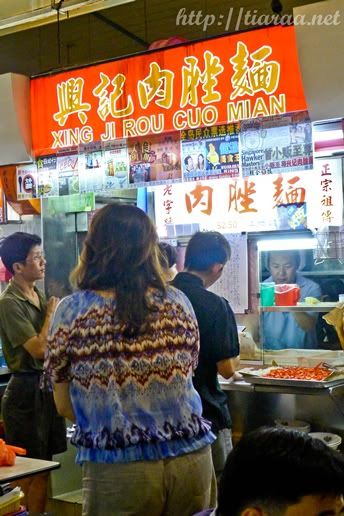 Xing Ji Rou Cuo Mian is also featured in many articles of newspaper and has become well-known for their bak chor mee since then.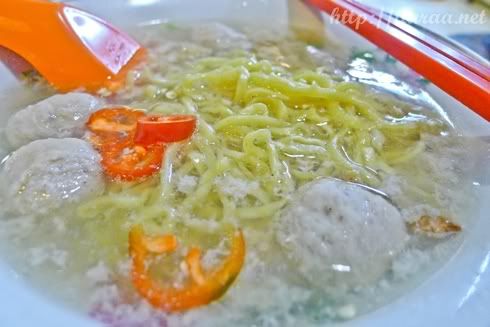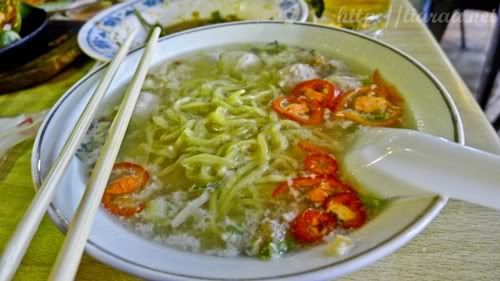 Alicia wanted to have Bak Chor Mee (SGD$3) for dinner so I tried it as well since I have not ate that for centuries. This is the most gratifying noodles I have had in Bedok 85 ! The dish consists of thin yellow noodles called mee kia, minced meat, meatballs, chilli and pork lard in soup. The soup is light and the whole package just tastes delicious !
Ratings: 4/5★
CASH ONLY !
OUTDOOR/NON AIR-CONDITIONAL DINING
Ambiance: Nil
Service: Nil
Food (taste & appearance): 8/10
Value: 8.5/10
Total: 8.25/10★
In conclusion, I highly recommend this store for the oh-so-famous bak chor mee. Will try other noodles there soon.
Sugar cane juice has been one of the popular beverage to have in food courts and hawker centres of Singapore. However, I have not been a fan of it since young. The juice is made through the extraction of pressed sugar cane by using the electronic pressers. It is definitely not suited for my taste buds. Thus, I seldom order it.
Ratings: 2/5★
Beside the hawker centre  lies a store selling durians. This durian store is still in the Fengshan Market complex. I am very annoyed by their persisting behaviours of wanting me to buy the type of durians I did not want to. Anyway, I got two packet of durians – totally forgot the type I got.  The package consist of some really bitter durians and some really sweet ones. Of course, my dad and I go for the sweet ones.
Ratings: 3.5/5★
swisscheese*