I hardly login my MSN but there was once when I login and found my dearest cousin (Ko Aswin) online! We started talking and catching up! I told him I was back in Singapore and will be heading to Indonesia in mid November and he updated me that he had opened a bun shop at Pluit Village. Initially, I thought he was kidding with me as he is such a joker. However, I finally got my hands on those "paus" (buns?) in November!
Bun 88°C
Pluit Village Lt. 3 K-15
+622141624406

View Larger Map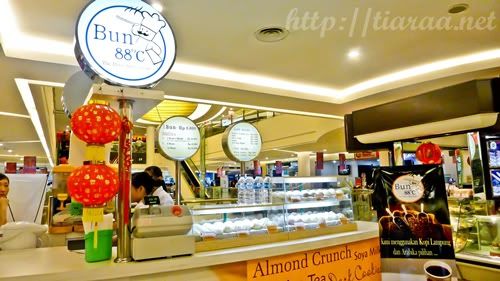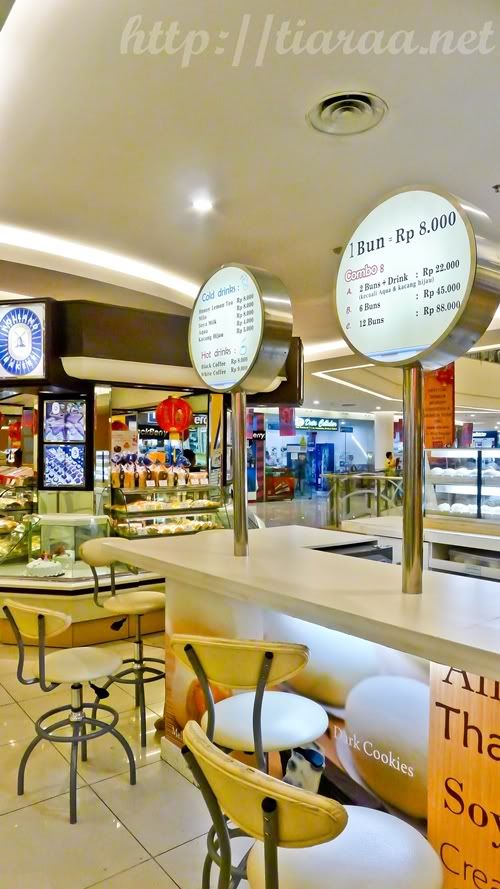 I did not manage to go to his shop in November because I was only in Jakarta for 3 days and 2 days was spent in Taman Anggrek but since he lives close to my grandma's house, I managed to buy 10 "paus" from his kitchen to bring it back to Singapore on my last day there. During the Lunar New Year, I head to Jakarta to pay my relatives a visit so Ko Aswin and his girlfriend, Ci Henny brought me to his shop to eat the "paus" there. The store is pretty neat but relatively small! There will usually be two helpers to do the transactions and maintain the safekeeping of the store. According to Ko Aswin, he decided to open this store due to his passion in cooking up a storm! He also enjoys making drinks such as soya milk, milo, honey lemon tea, kacang hijau, coffee and barley.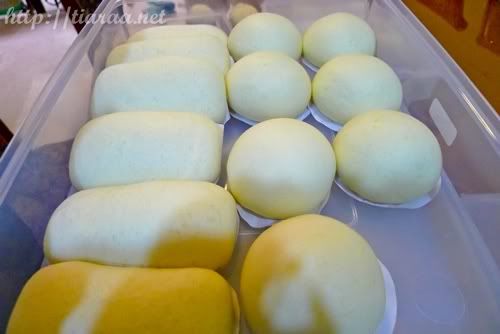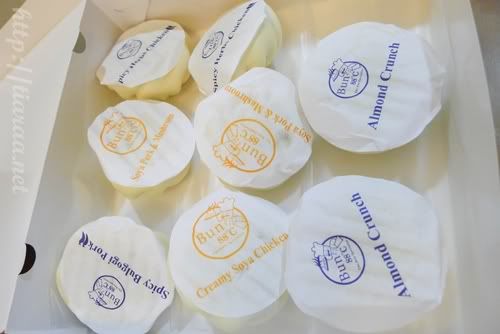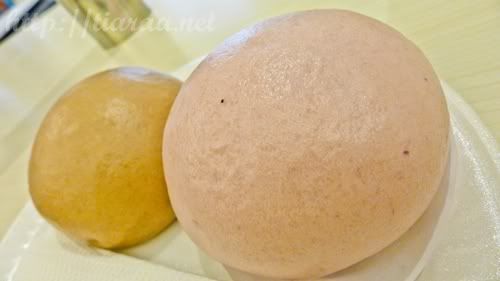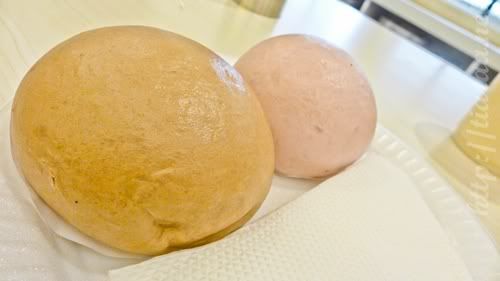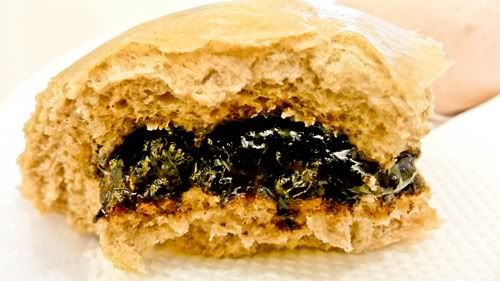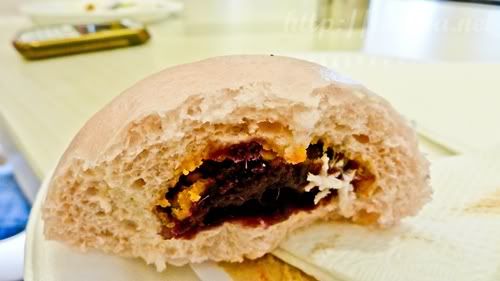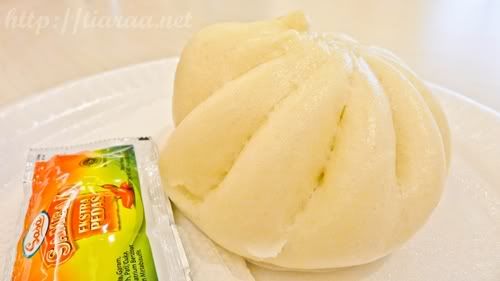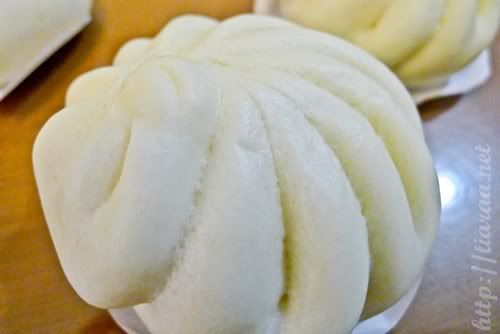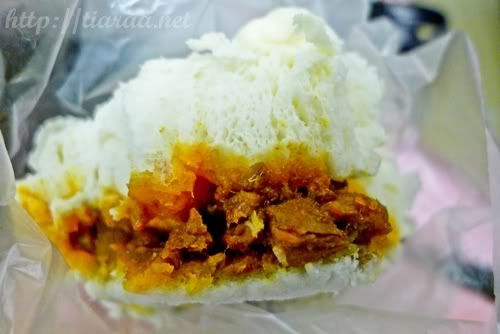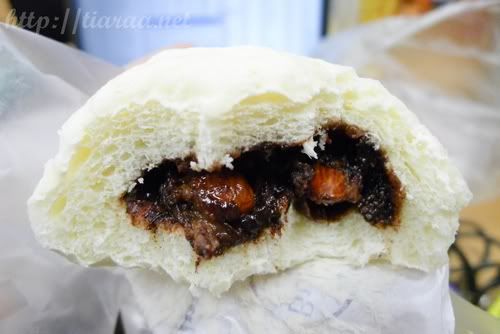 When I first bought 10 "paus" from Ko Aswin, he only had the Creamy Soya Chicken (Ayam Kecap), Spicy Bulgogi Pork (Babi Pedas), Spicy Pork and Mushroom (Babi Jamur Kecap), Spicy Herbs Chicken (Ayam Teriyaki Pedas), Bacon, Cheese and Egg fillings and Almond Crunch (Kacang Almond) for the "paus". So I ate 3 pieces of "pau" with different fillings a day to try out their flavours. I really enjoyed all the savoury "paus" I had but nothing can beat the Spicy Herbs Chicken! It had scrumptious Szechuan seasoning on it – Very tasty! My father does not like the dough of the "pau" to be too sweet though. He requested my cousin to cut down on the sugar input of the dough but you know, many Indonesians including myself love saccharine food. The Almond Crunch has a crunchy texture, which I love!
My aunt came a week later & I asked her to get me another 10 pieces of "pau" from Jakarta. There were two new flavours released then – Melted Cheese (Keju Hangat) and Dark Cookies! Did not get to really try the Melted Cheese "pau" because my maid microwaved it and it became so hard and difficult to chew on. As for the Dark Cookies "pau", my siblings ate it before I could even touch it!
On the Lunar New Year period this year, I came back to be surprised with more sweet flavours. There are chocolate and yam (Ubi Ungu) flavours added as well! I ordered the yam flavour and Ci Henny ordered the chocolate one! The fillings were really sweet! Their homemade soy milk is really refreshing though and cleanses your palate after tasting the candy-coated "pau".
I am really impressed with my Entrepreneurial cousin!
Do support his store when you are in Jakarta! Give his "paus" a little try!
P/S: Not allowed to do ratings to prevent biasses!
swisscheese*
Tags: almond crunch, ayam kecap, ayam teriyaki pedas, Babi jamur kecap, babi pedas, Bun 88°C, creamy soya chicken, dark cookies, kacang almond, keju hangat, melted cheese, spicy bulgogi pork, spicy herbs chicken, spicy pork and mushroom, ubi ungu, yam pau
Highlights
Network
swiss@tiaraa.net
Swiss Tiara Sumarli
Create Your Badge
Food & Travels
Meta