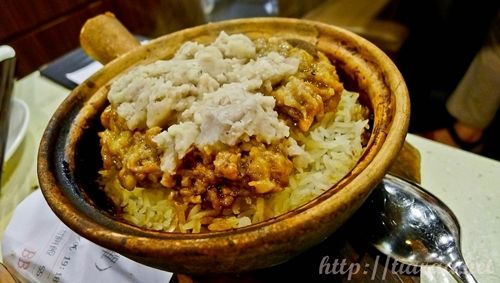 Joey, Phoebe and I have been discussing about our trip to Jakarta for Any's wedding next month and we are all excited yet vex about what to where as Indonesian wedding is so fancy that we have no idea what to wear. Having a great conversation with my two Hong Kong Vancouverites has made me miss the times at Hong Kong with them. Tracking back 2 years ago, Joey brought me near her home for dinner.
金東大小廚 / Kam Tung Kitchen
筲箕灣筲箕灣東大街59-99號5號舖 5 號舖 / Shop 5, 59-99 Shau Kei Wan Main Street East
+852 2569 4361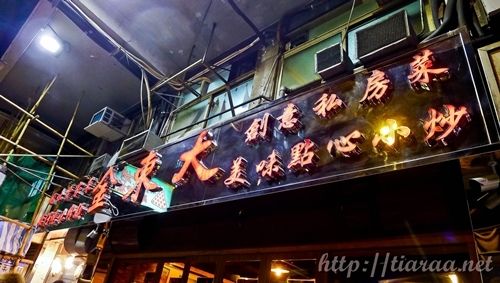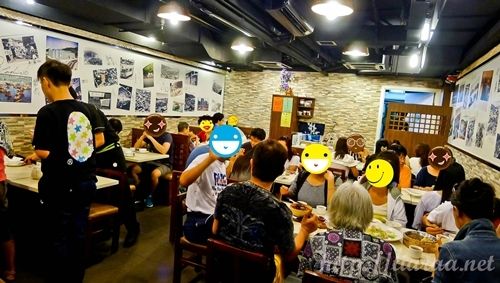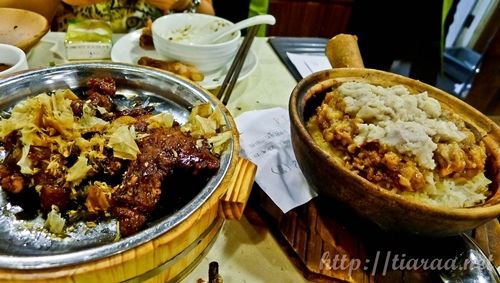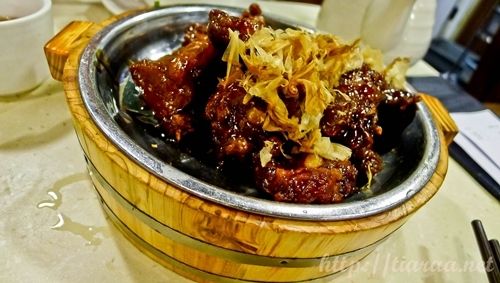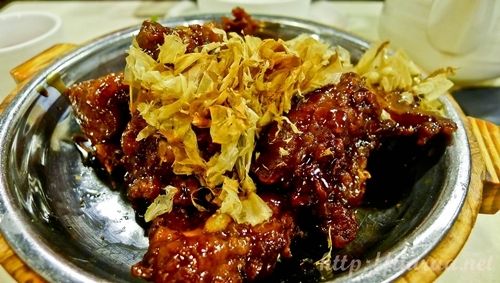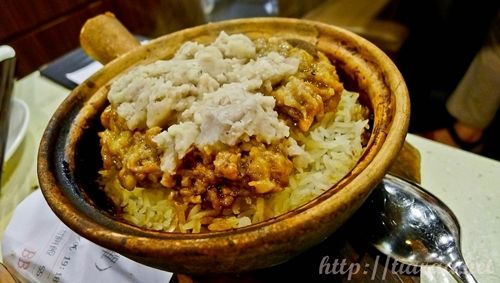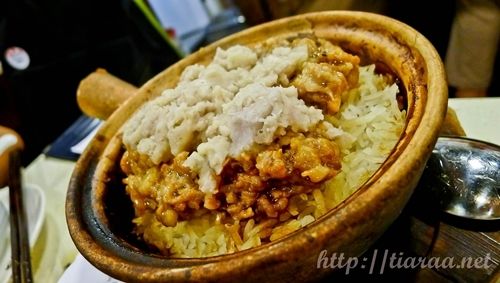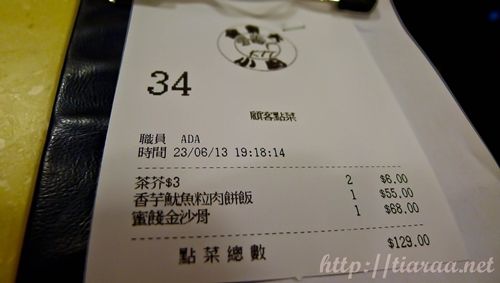 Joey is the kind of person that does not mind eating anywhere as long as the food is decent. However, whenever the girls brought me to restaurants that needed a long time to be seated, I knew that Joey was tired as she came after work but she was so sweet to still hold on for me. Since we did not want to squeeze in with the crowd at Causeway Bay or Mongkok, we decided to just chill and dine near her place.  Thus, she brought me to this place. We shared both the 香芋魷魚粒肉餅飯 and 蜜餞金沙骨 for HKD$55 (CAD$9.32 / SGD$9.82 / USD$7.09) and HKD$68 (CAD$11.52 / SGD$12.14 / USD$8.77), which were indeed decent. Was glad that we had claypot that day because it was quite cooling since Shau Kei Wan is just beside the bay. I think both of us have small tummies as we could not finish the food though.
OPENS DAILY: 5:30AM-12:00AM
NEAREST MTR: SHAU KEI WAN
PAYMENT METHODS: CASH ONLY!

Ambiance: 7/10 (Funky decoration)
Service: 6/10 (Fast paced as usual)
Food (taste & appearance): 6/10
Value: 6/10
Total: 6.25/10★
I cannot comment much on the food as it is mediocre but edible but thankful for Joey's food tour around her area.
Highlights
Network
swiss@tiaraa.net
Swiss Tiara Sumarli
Create Your Badge
Food & Travels
Meta