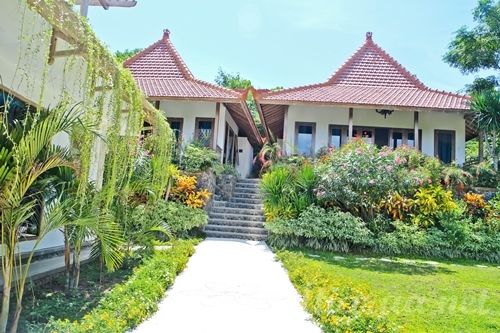 Charlene and I wanted to go to Banyuwangi for the sole purpose of hiking up Kawah Ijen. I suggested staying at the guesthouse near the base of the Kawah Ijen volcano but since Eugene was worried of Charlene's safety, he came along and Charlene managed to dig up this hidden gem to stay at. After much discussion with the owner of Bangsring Breeze, we booked our last night at Banyuwangi at this villa since there is no availability on our first night here.
Bangsring Breeze
Jl. Raya Situbondo KM 17
Gg. Bangsring Breeze,
Dusun Krajan Deze Bangsring Kecamatan
Wongsorejo Kabupaten Banyuwangi
East Java, Indonesia 68453
+62 8 1358690800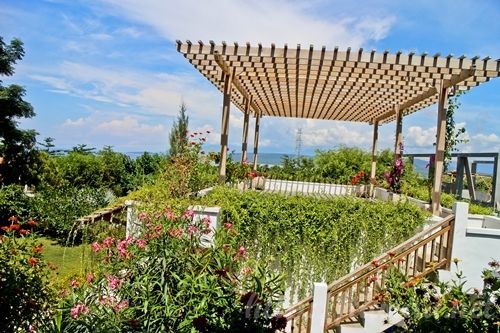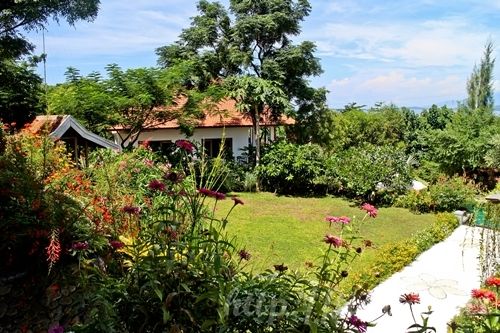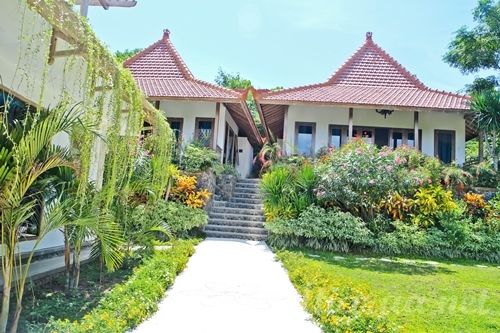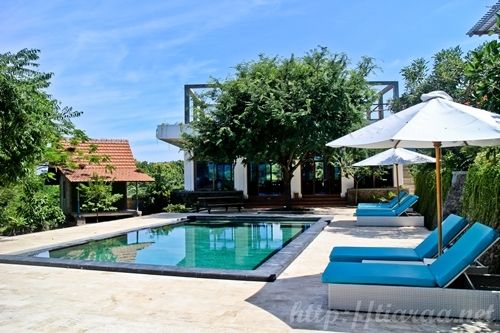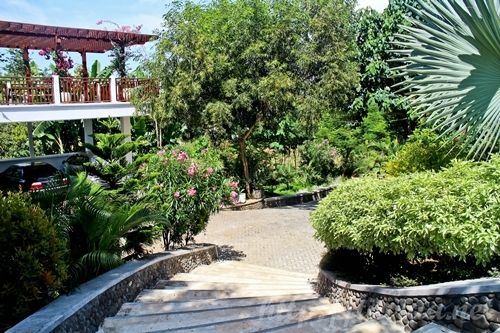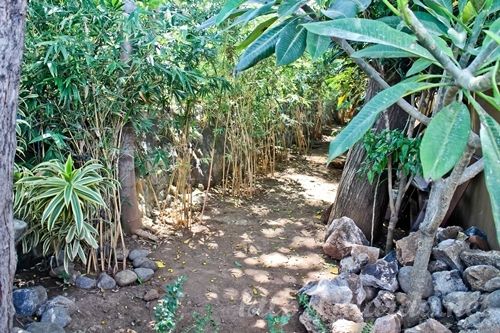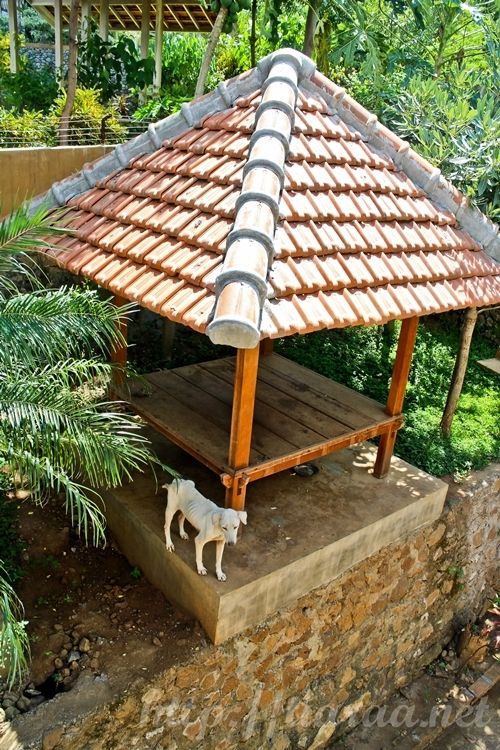 I wrote my unpleasant experience on a Good-Friday-Turned-Bad in my Kawah Ijen entry. Basically, our flight from Surabaya to Banyuwangi was delayed for 3 hours and cancelled after so we had to take a bus instead. The owner (Jeroen) of Bangsring Breeze did everything he could to help us settle into a budget hotel upon arrival, where it will be on the way for the driver to pick us up and head to Kawah Ijen. So after a long hike up Kawah Ijen, the driver picked us up from the base of the volcano and brought us to Bangsring Breeze, which took roughly 2 hours. Throughout the 2 hours, I was sleeping because I was so tired with little to no sleep throughout the crazy journey. Although the sun had no mercy and was scorching hot, I fell in love with this villa the moment I arrived here. There are so much greenery and the view from the rooftop looks majestic at all angles! The manager, Nina introduced herself to us and showed us to the different types of rooms they have. She stated that we could look for her if we needed anything. The other staffs who were serving us lunch and assisting to carry our luggages were friendly and nice too.
Lunch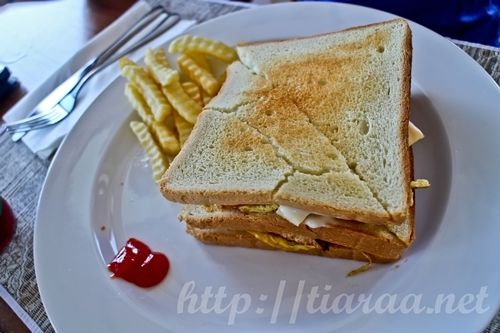 Since our room was still occupied by the previous tenant, we decided to have lunch first. It was quite funny when we wanted to have local food but practically all local food were unavailable. During our snorkeling session with Jeroen, he apologized for not being able to cater to our cravings for local food as they recently changed the chef and is still experimenting with cooking local food. In the end, we ordered Fish & Chips and Club Sandwich for 80,000 Rupiah & 65,000 Rupiah respectively. The Club Sandwich comprises of layers of toasted bread filled with cheese, lettuce, avocado, sliced tomato, chicken and crispy bacon. The food was fine and since we were starving from the long hike up and down Kawah Ijen, we finish the food.
Room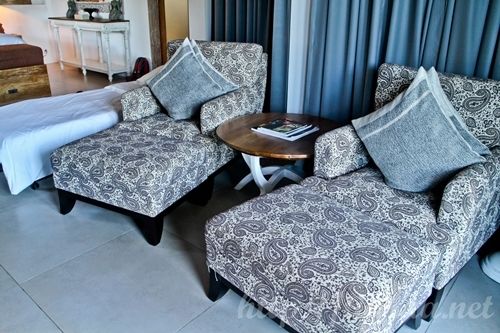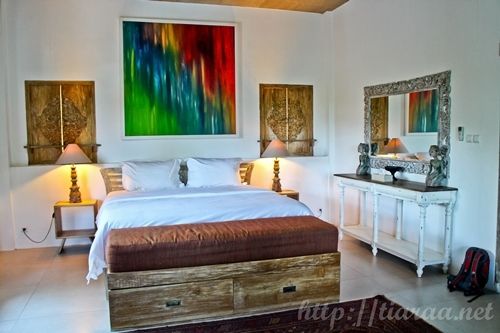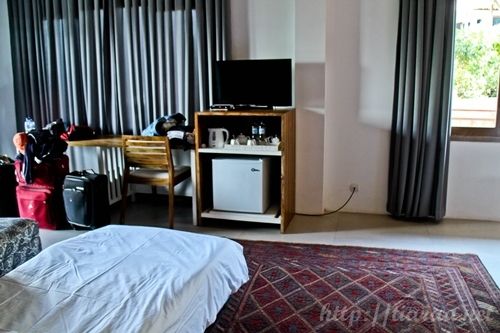 We booked a villa suite for 1,000,000 Rupiah but since we need an extra bed (last picture) for me to sleep in, it was an additional 350,000 Rupiah. I found the place rather neat but when Eugene or Charlene was showering halfway, the water supply was cut off and we had to go downstairs to inform the staffs multiple times to turn the pipe so that we can have our water supply back. After about half an hour, we finally managed to shower and do the miscellaneous before our snorkeling session with Jeroen.
Dinner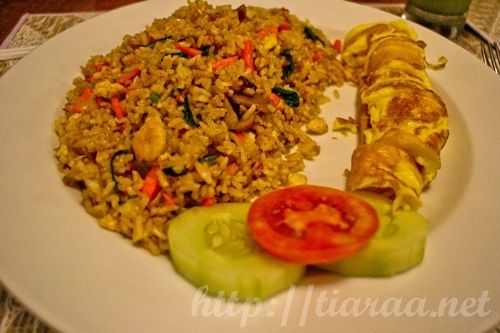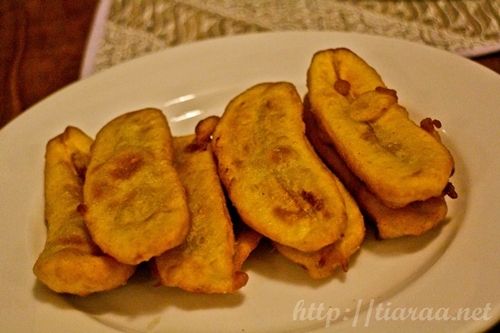 After a long day and night without any sleep, we were beyond exhausted. Although we ordered Corn & Chicken Soup, Mie Goreng, Nasi Goreng Kampong, Pisang Goreng and Avocado Juice for 50,000 Rupiah, 65,000 Rupiah, 65,000 Rupiah, 30,000 Rupiah & 20,000 Rupiah respectively, Charlene and I fell asleep before the food was served to us. Even when the food was being served, we dozed off halfway through our meals. Charlene went back to the room when she could not tolerate any longer while I went back when I could not finish my meal and just wanted to sleep away! The portions for each dish were too big for me and I figured that we should have ordered a few dishes and share the food. As I was too sleepy, I am unable to rate the food. The avocado juice helped me to satisfy my hunger while waiting for the food before I dozed off though.
Scenic View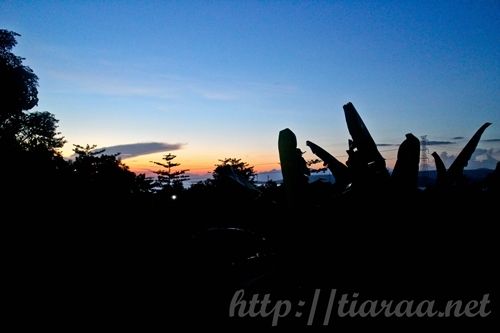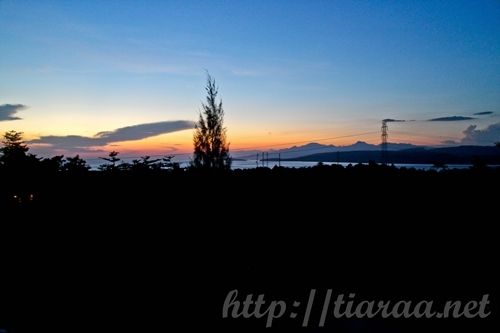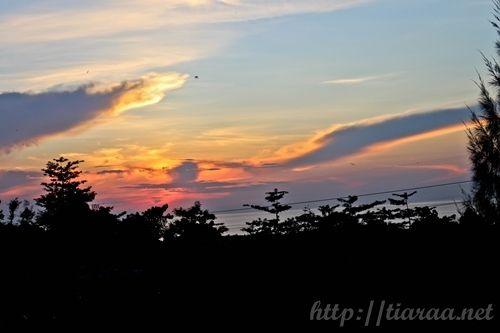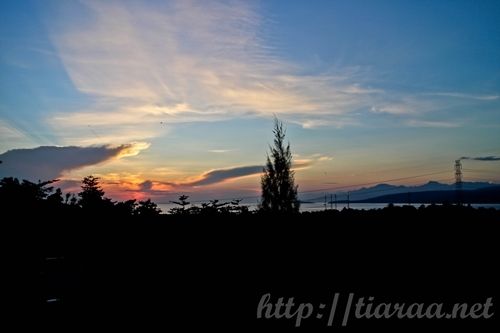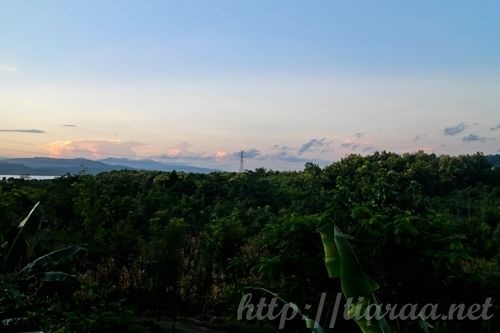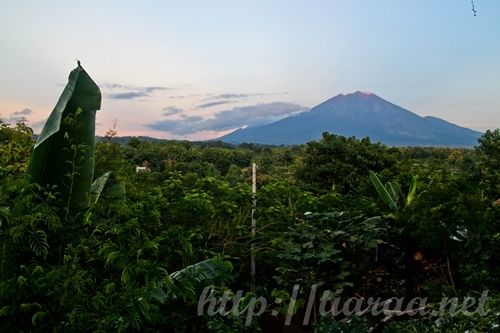 Slept at an early hour of 8 or 9PM but woke up at 4AM to pack and do my favourite past time, which is chasing sunrise from the rooftop! Since Indonesia is an hour earlier than Singapore, the sun rises close to 5am! I was glad to be able to have a scenic view of all the breathtaking places including Kawah Ijen from the rooftop of the Villa. Definitely blessed to be able to catch sunrise and sunset from different cities and countries this year! Moreover, I had some quiet time on my own to read this book shown in the last picture that Kevin lent to me. I love isolated resort away from all the noises so that I can have a peace of mind to think, read books and write.
Breakfast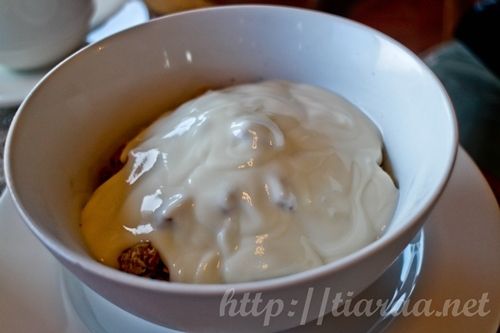 Soon, we had an early breakfast before we left to catch our flight at Blimbingsari Airport. Breakfast was complimentary so we had pineapple and papaya juices, banana pancakes and yogurt with cereals. From all the meals I had at Bangsring, I love the breakfast here the best! This is probably because when I had lunch and dinner here the previous day, I was fatigue from hiking Kawah Ijen and snorkeling at Menjangan Island respectively.
We felt that 1 night at Bangsring Breeze was not enough and we wanted to come back and stay again if we ever go and check out the turtles laying eggs. We were impressed by all the staffs for their attentiveness and especially Nina and Jeroen for helping us rectify the many obstacles we faced throughout this trip. Needless to say, the private snorkeling session with Jeroen at Menjangan Island was awesome although we were worn out!