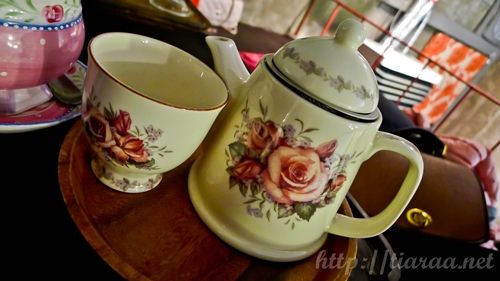 Although I am quite slow at updating my food blog due to my many trips last year, I am glad that I am almost done with my Korean trip. This is one of my last few entries of my 32 journey at Seoul last year and this is definitely one of my finales and highlights of the trip. When I was younger, I have always dreamed about being a princess and having a grand wedding, especially after watching all Disney Princess cartoons. However, as I grew older, I have accepted that reality is just not like any fairy tales. People always leave, people disappoint and reality hurts. I am not jaded by my past but I am creating my own happiness so I was excited when I found this cafe that allows you to have your very own wedding photoshoot.
프린세스 다이어리 / Princess Diary Cafe
26 Ewhayeodae-gil,
Seodaemun-gu, Seoul, South Korea
+82-2-313-3323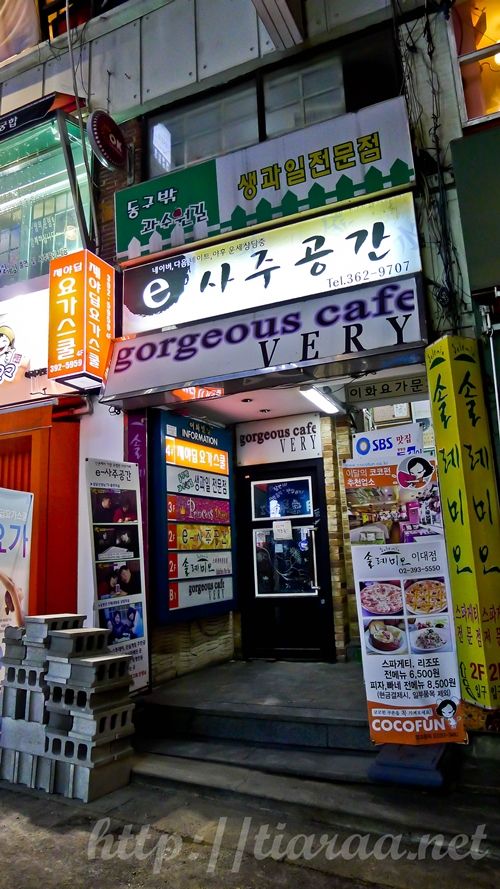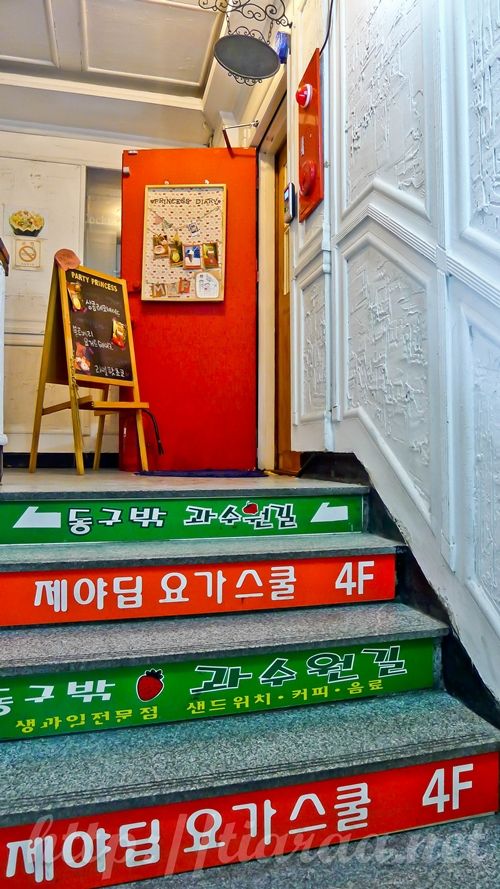 After my second last day schooling at Hanyang University, Suzuka, Momoko and I had lunch at 놀부부대찌개&철판구이 before heading to Ehwa Women's University to meet Yuzu. We have already planned to head to the Princess Diary Cafe after I showed them the pictures online. Since Yuzu knows how to read Korean very well and she knows her way around Korea, she took the lead and brought us there with the help of the directions stated online. So when you are at Ehwa Women's University station, walk out at exit 3. Continue walking down the street until you see the Juno Hair alley as depicted in the first picture above. Turn left at that alley and head up to the third floor as shown in the second to forth pictures.
BACKDROPS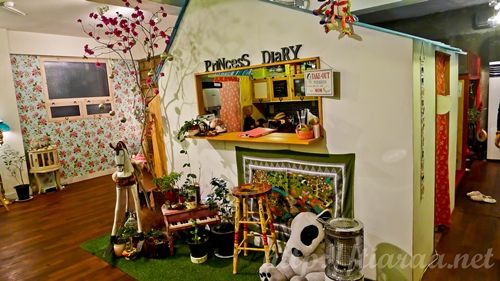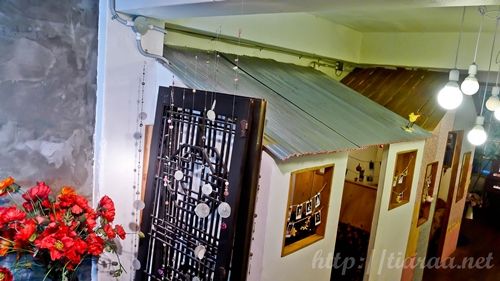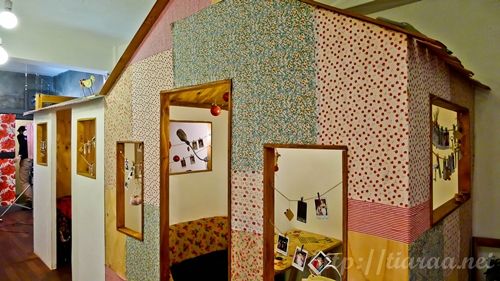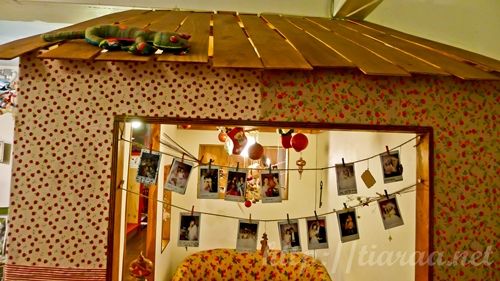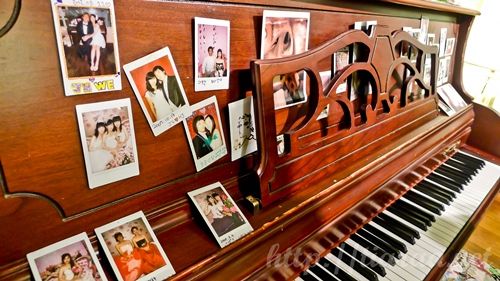 Even though the building looks very old and rundown, you will never imagine how pretty this cafe is until you enter this place. Once you rent your desired wedding dress, you are above to snap shots with these backdrops!
BEVERAGES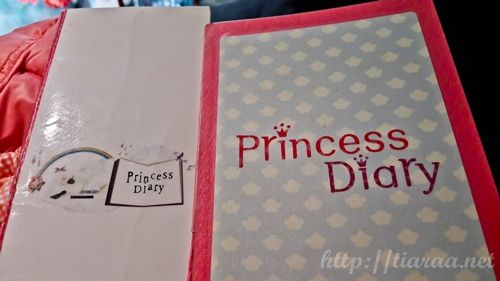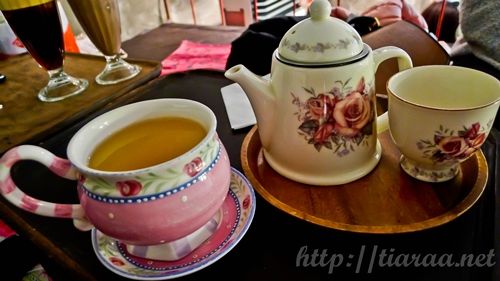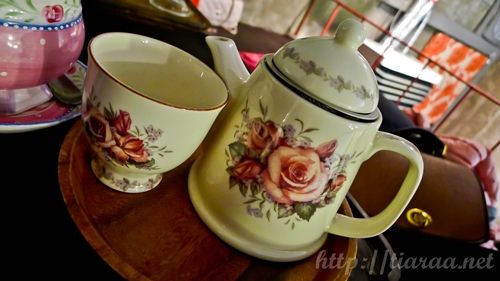 Everything about this cafe is so princessy and cute – the menu, teacups, teapot and even the names of the cold beverages! Since Momoko and Suzuka are not into cold beverages, they had Sweet & Hot Tea and Green Tea Loves Roses. The Sweet & Hot Tea is basically Chinese Quince and Citron Tea and it is good to drink this when you are having a bad cold. As for the Green Tea Loves Roses, it is Green Tea with Rose Hip – very fragrant for the soul.
Yuzu and I got the cold beverages instead. Since she is such a coffee lover, she did not get any of the featured ice beverages, she just got ice black coffee as depicted in the third picture. I am such an oreo fan so I ordered The Man of Texido, which is just an oreo cookie milkshake filled with lots of chunky cookies. Each beverage costs about 5,000-7,000 won. One of the policy of the cafe is to order a drink before you rent the dresses/suits.
TAKE YOUR PICK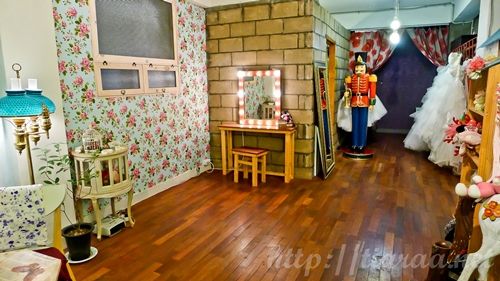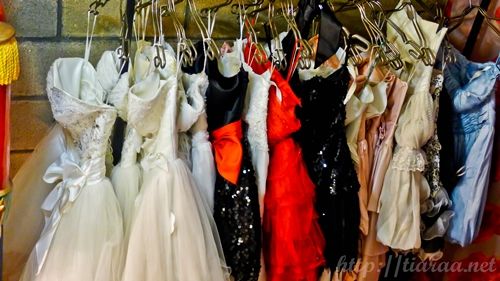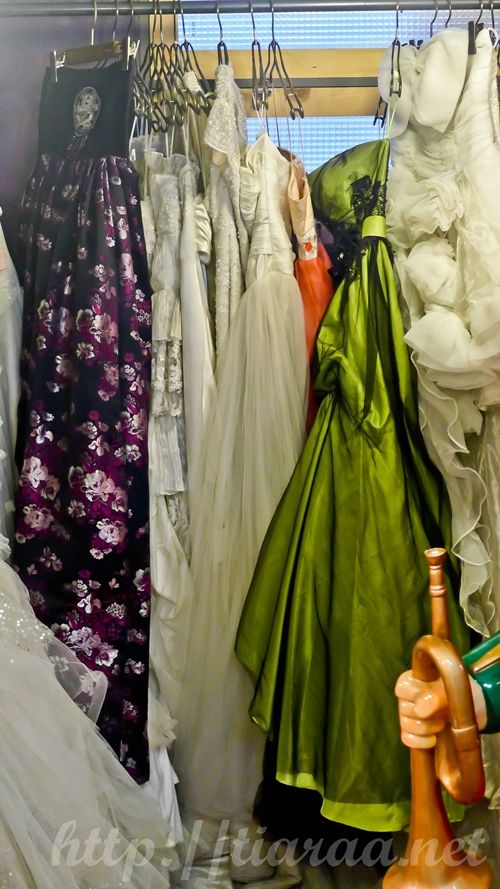 There are a lot of dresses to choose from – sundresses, cocktail dresses and the highlight of the cafe, wedding dresses. If you are coming here with your other half, he can pick a suit to compliment the photoshoot too. I witnessed a couple doing their own photoshoot too but only the lady rented the dress as the man came in his own suit so as to save costs.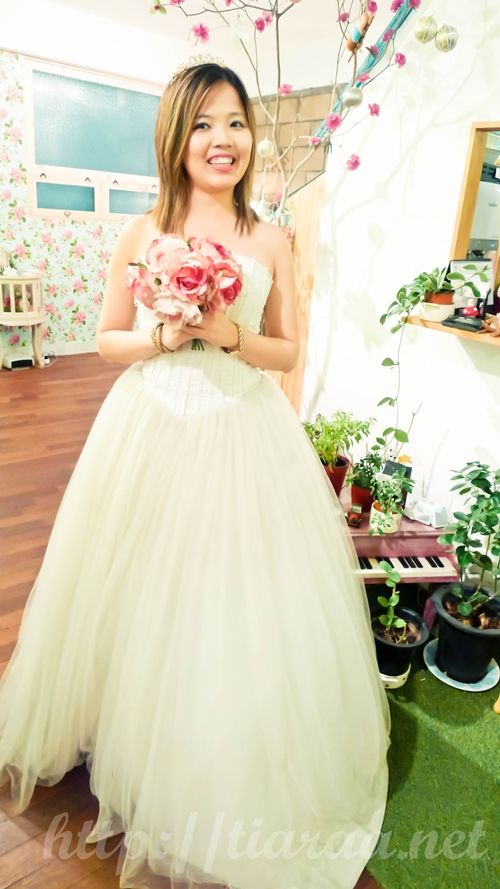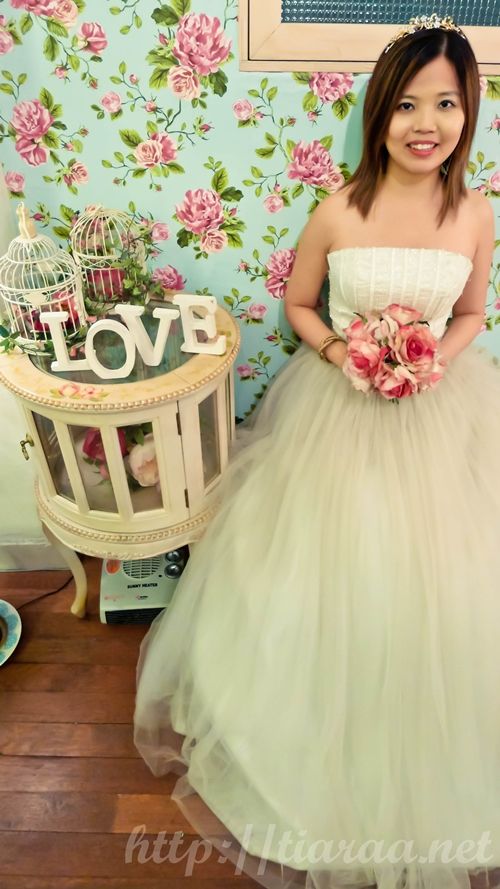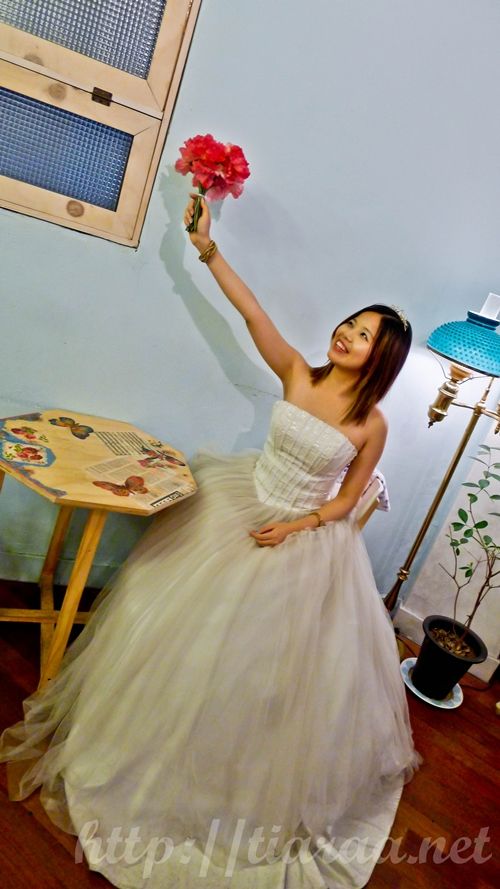 The dresses cost about 10,000-30,000 won so I picked the dress at the 15,000 won (USD$14.46 / CAD$16.04 / SGD$18.27) range. I was choosing between the two dresses in the first picture and my classmates chose the first dress for me. They have many props such as the tiaras, flowers and veil available so just take your own time to snap shots with the different backdrops for an hour. Like I said, don't have a partner? Create your own happiness!! Do note that you are unable to head to the washroom, have a drink and put on makeup when you are wearing the dress so kindly ensure that you do all of the above before changing into the dress.  I am so thankful to my three classmates for taking gazillion shots for me within that one hour of photoshoot. They are so patient with my vainess and madness! I do not usually post my own photos in my foodblog but this is just a preview of it to show you about the fun at this cafe.
OTHER PROPS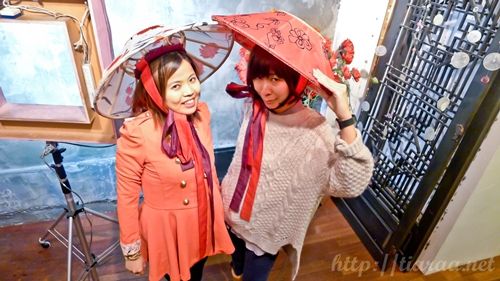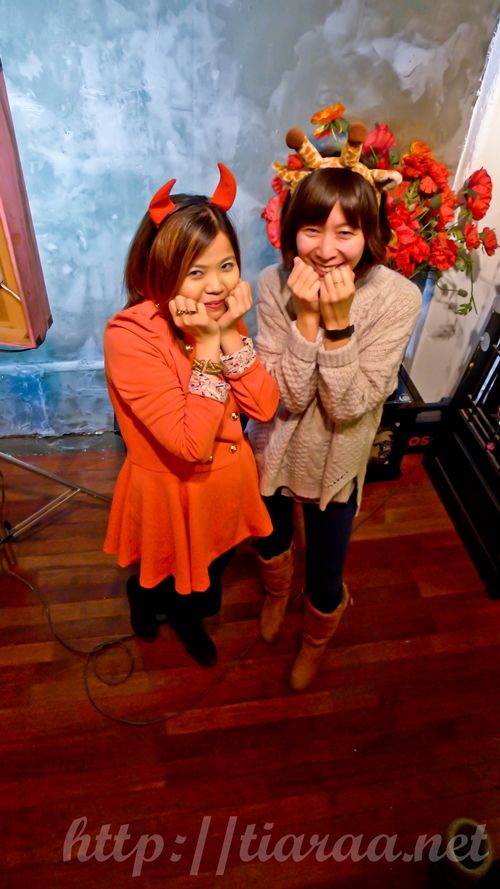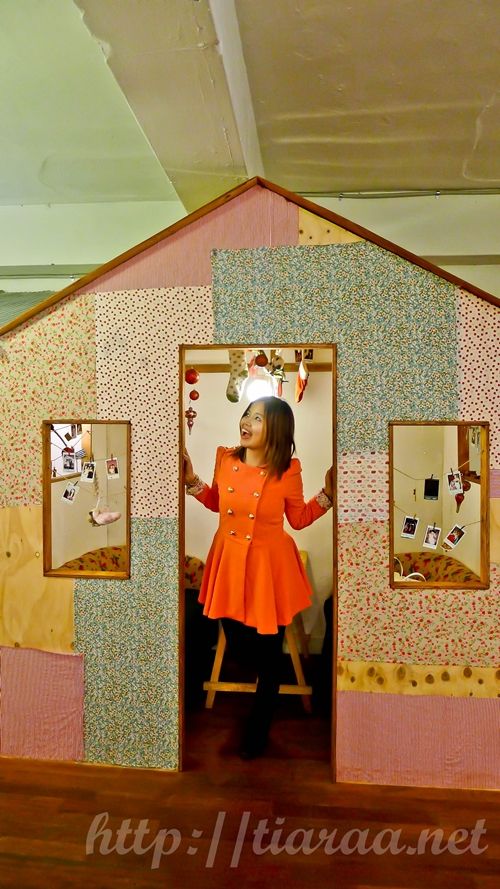 After the time is up for my "wedding" shoot, I changed back into my own clothes and had fun taking photos with my friends using the other props the cafe had to offer. We could not believe we spent a total of 4 hours at that cafe but my friends were also very excited although they did not rent the dresses.
PAYMENT METHODS: CASH/CREDIT
OPENING HOURS: 11:30AM-10:30PM
NEAREST STATION: EHWA WOMEN'S UNIVERSITY, LINE 2, EXIT 3.

Ambiance: 10/10
Service: 8.5/10
Food (Taste & Appearance): 8/10
Value: 9/10
Total: 8.88/10★
Everyone should head to this cafe at least once a month, especially if you enjoy changing into a different outfit and snapping with many beautiful backdrops provided. I found that this was one of my best finds in Seoul – Definitely a hidden gem!