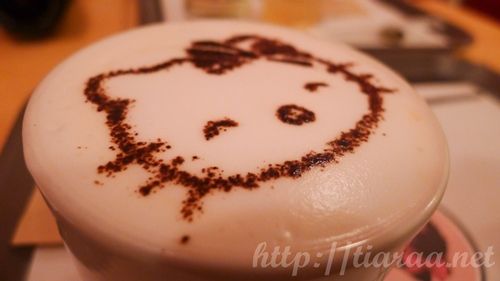 When Von Von, Suzuka, Alvin and I were at Beansbins, we were discussing about the variety of cafes Seoul has to offer. So we started from cafes that serve good waffles to themed cafes. Eventually, the topic got to Hello Kitty Cafe and Von Von was telling us that there is one at Hongdae and another at Sinchon. I am not a huge fan of Hello Kitty or Sanrio but I love heading to theme cafes. Also, Suzuka is a fan of hello kitty, rilakkuma and all things cute so Von Von brought us to the Hello Kitty Cafe located at Sinchon.
헬로키티카페
서울시 서대문구 명물길 36-6
02-312-6570

EXTERIOR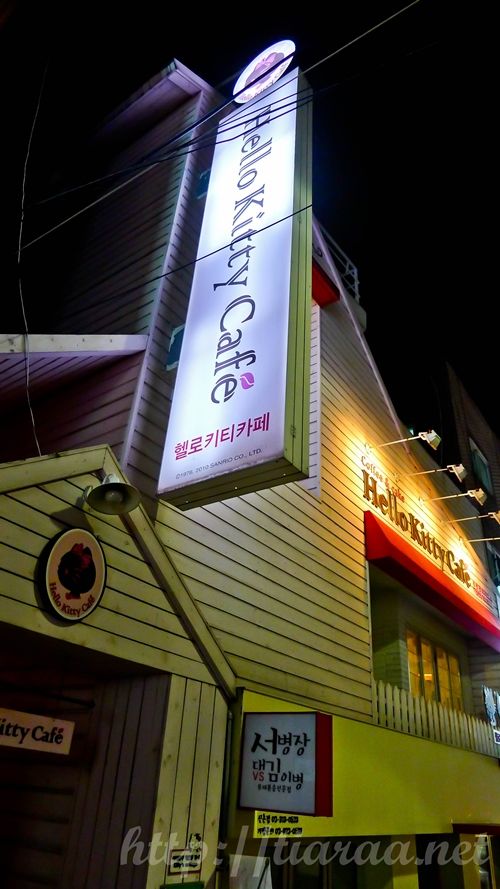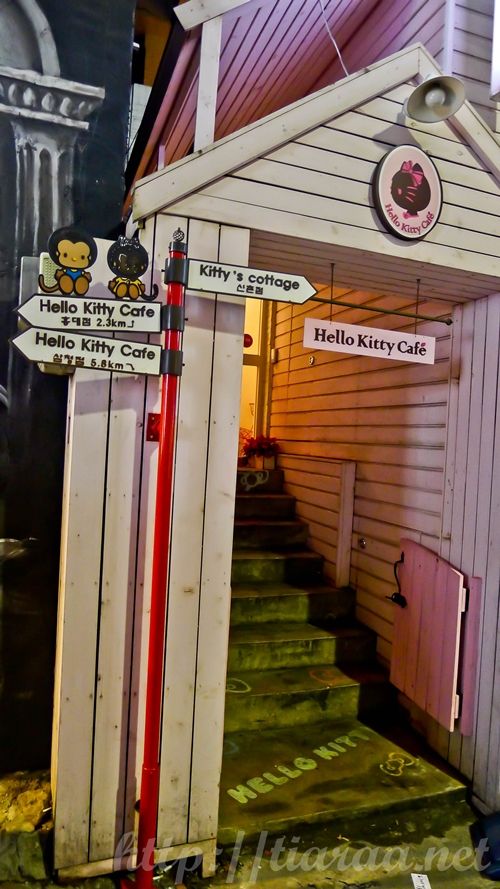 This Hello Kitty Cafe is a little more rundown than the one located at Hongdae as the one at Hongdae is a newer cafe. Regardless, from the entrance of the cafe, you can already tell that this cafe is a hello kitty paradise so for all hello kitty fans, head here for some hello kitty madness!
INTERIOR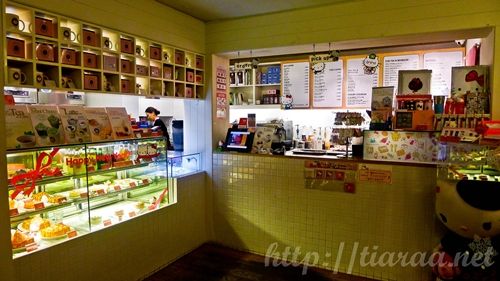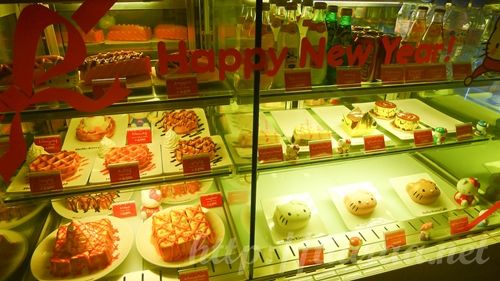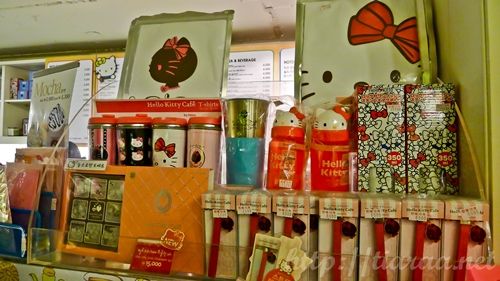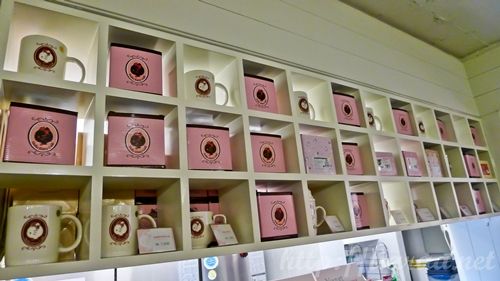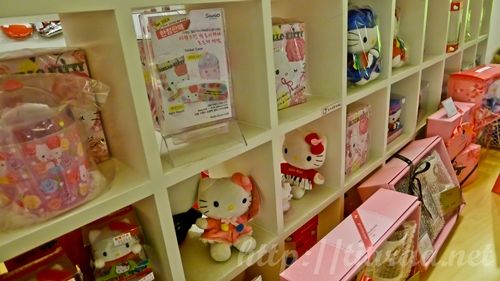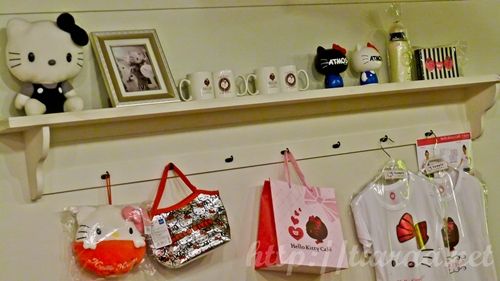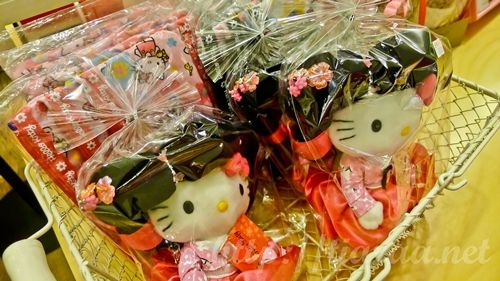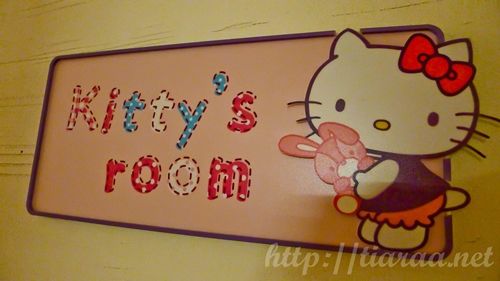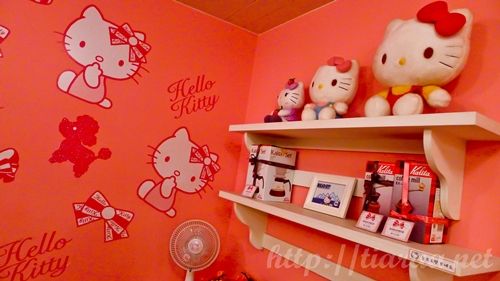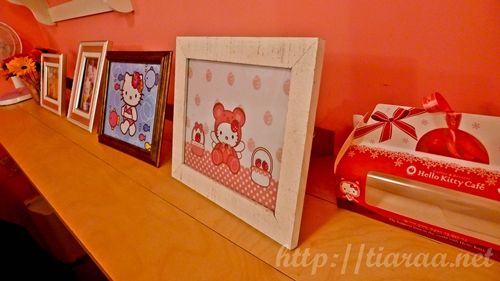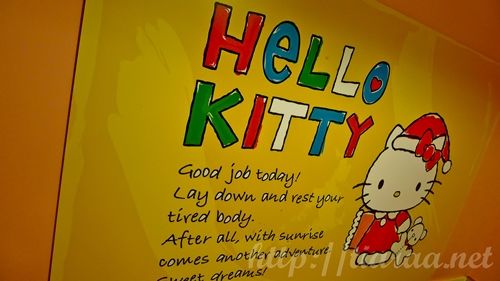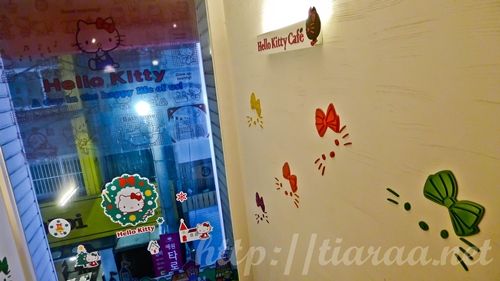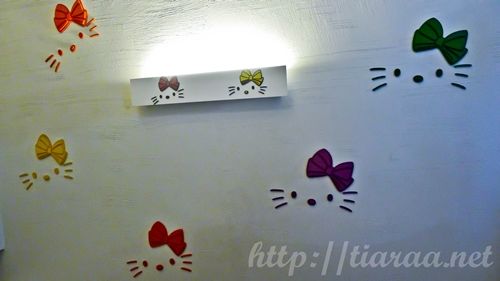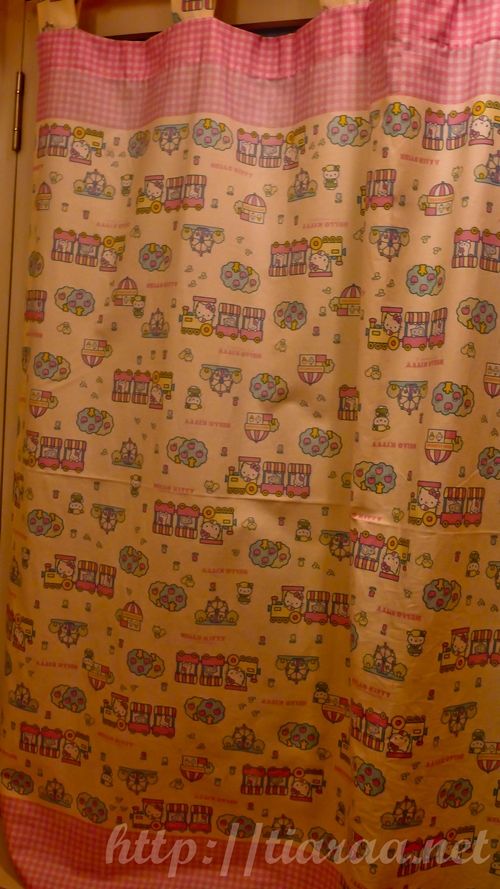 Once you enter the Hello Kitty mansion, you will get to experience the true blue feeling of walking with kitty, dining with kitty and just being infested with kitty! Just take a look at the cakes!! They are in 3D form of Hello Kitty!! The cafe also comprises of a mini area selling Hello Kitty products such as mugs, water bottle, t-shirts and soft toys. There is even a Kitty room to dine at and you will not be let off while walking up the stars as there will be symbols of Hello Kitty such as the whiskers, ribbons and eyes. Even the wallpaper, curtains and posters are all filled with Hello Kitty!
DINING AREAS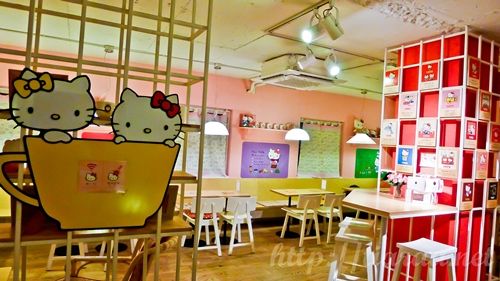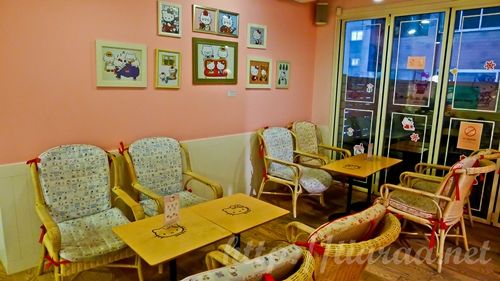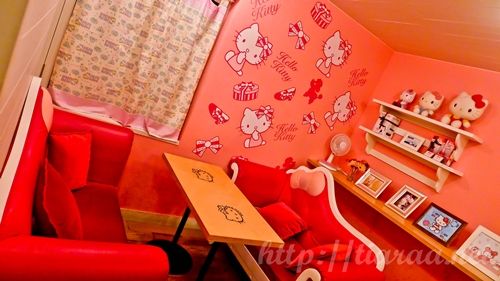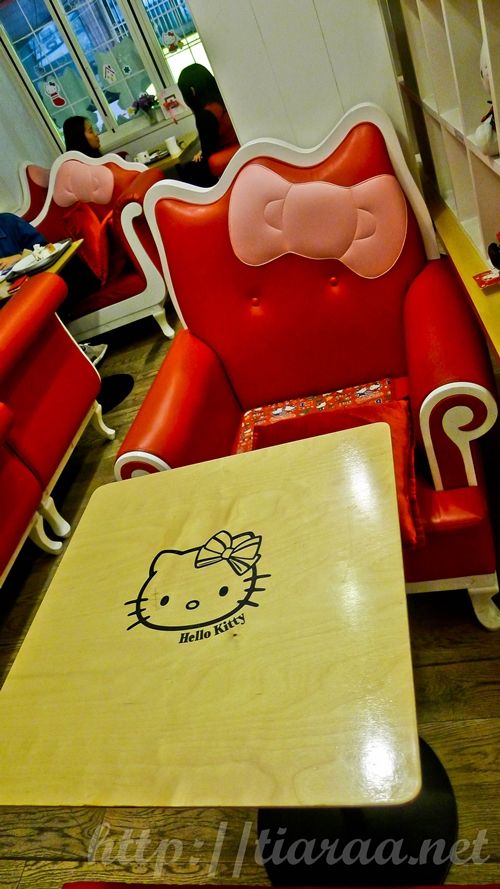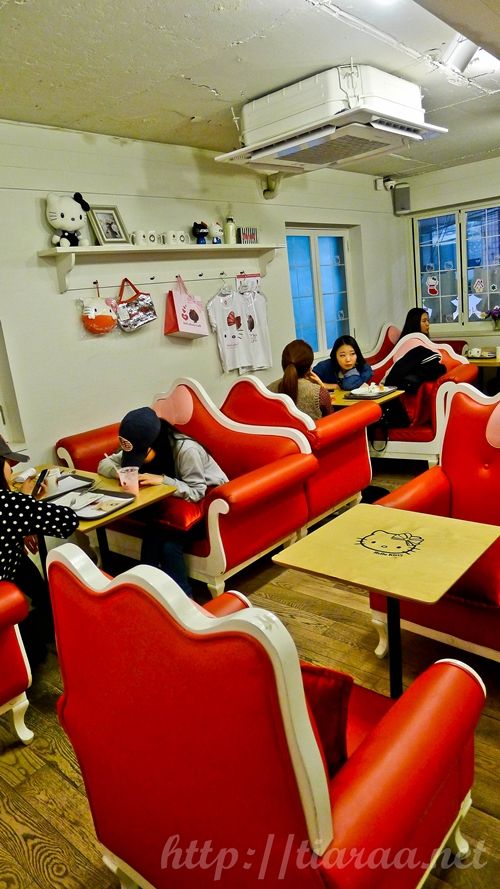 Just look at the dining areas in the cafe – it is manifested with Hello Kitty once again!! The tables have a Hello Kitty watermark, the cushions of the chairs have a hello kitty sheet over it and the red chairs are three-dimensional kitty chairs. The walls are filled with many posters and photoframes of Hello Kitty and family, making it look like a Hello Kitty living room – How cozy and family like! There is even a huge Hello Kitty hole so that you can take pictures in it!
BEVERAGES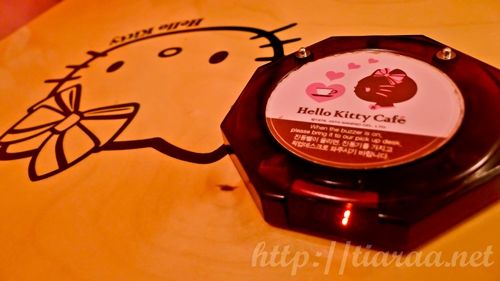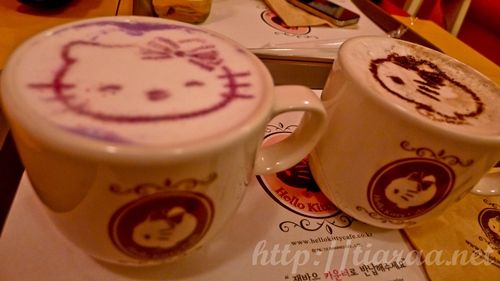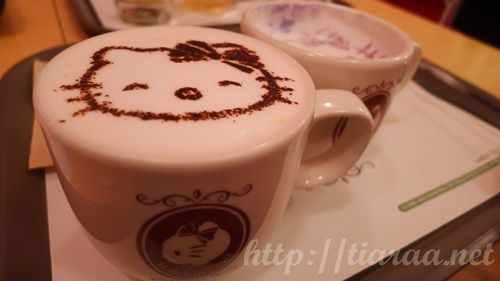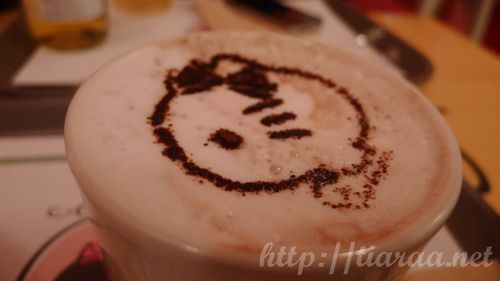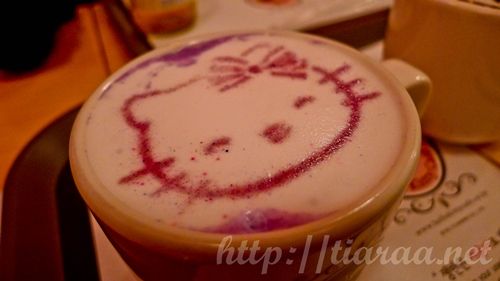 Although I am not a fan of sweet beverages, both Suzuka and I wanted to have Hello Kitty latte art in our drinks so I got the 고구마라떼 / Sweet Potato Latte for 4,200 won (USD$405 / CAD$4.50 / SGD$5.11). Hello Kitty Cafe operates just the same as other cafes. You place your order at the counter and the barista will be giving you a beeper (in this case, a hello kitty beeper). You wait at your table until the beeper vibrates and you head back to the counter to collect your beverages or food. I found the latte just like any other latte elsewhere. The cafe does not specialize in any of the food or drinks but you are here for the Hello Kitty experience and the cute factor so do not complain about the price or taste.
PAYMENT METHODS: CASH/CREDIT
OPENING HOURS: 11AM-11PM
NEAREST STATION: SINCHON, LINE 2, EXIT 3.

Ambiance: 8/10
Service: 6/10
Food (Taste & Appearance): 7/10
Value: 7.5/10
Total: 7.13/10★
If you are into theme cafes and all things cute and if you are a Kitty fan, do head over to Hello Kitty Cafe!! The one at Sinchon is usually less crowded than the one located at Hongdae, which I will be writing about very soon!