Today marks one week after I left Saigon and I have been missing the city so much that I went to have Vietnamese food for dinner with my friends on Friday and Saturday. I am quite surprised with myself that such a city and it's people will have such a significant impact to me and I think that from the countries/cities that I went to this year, Ho Chi Minh City is one of my best travel destinations so far. Since I miss Vietnam so much, I would like to write the second half of my day 2 at HCMC. I will complete my 1st half of day 2 at HCMC another time!
Yamagoya Ramen
138 Nguyễn Trãi,
Quận 1, Bến Thành Ward,
Hồ Chí Minh, Vietnam
+84 93507 0600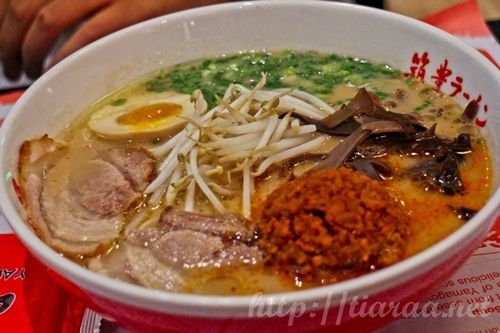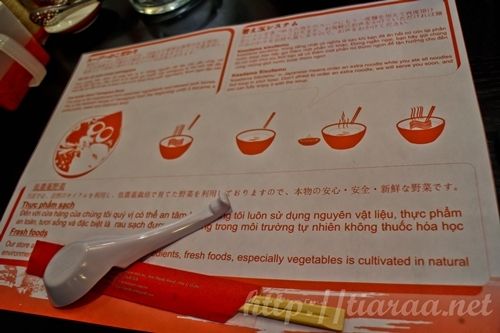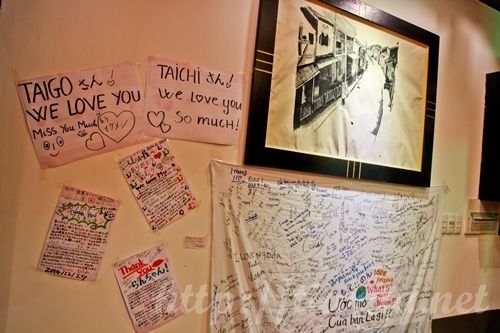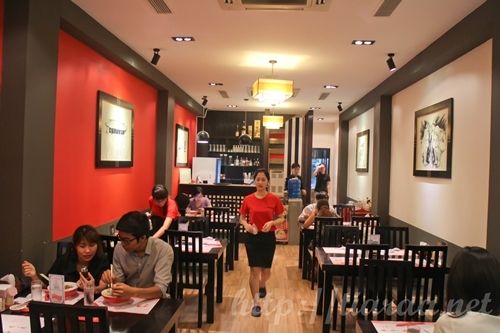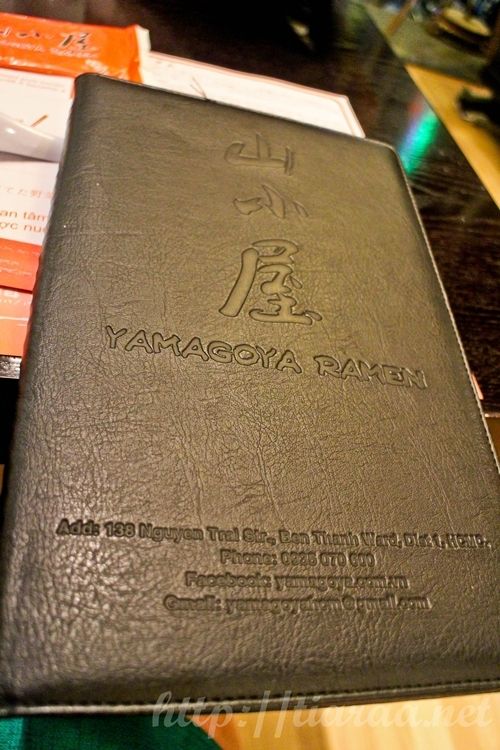 I was roaming around District 1 on my own on the first half of my second day at Saigon. I was supposed to meet Hoa at 5-5:30PM at my guesthouse but guess what? While walking back to my guesthouse, I got stuck near the Opera House as there was construction near Rex Hotel. I felt bad to keep Hoa waiting so she came over to pick me up at the Opera House. She brought me to her Japanese friend's newly opened restaurant called Yamagoya Ramen. Apparently, they have many branches at Kuala Lumpur, Bangkok and Yangon. Her Japanese friend could not speak Vietnamese and Hoa also did not know much Japanese as well. However, her Japanese friend has a translator to help him converse between the Vietnamese people and himself. It is quite cool how they run the restaurant that way. The restaurant is rather neat and clean and there is even a huge cloth of dedication showing support for the restaurant. Both Hoa and I were the first customers of the restaurants since we came early. However, as we were eating our food, more Japanese and Vietnamese customers entered the restaurant and it was a huge crowd by the end of the night. I had the Black Garlic Ramen, while Hoa got the Niku Miso Ramen. This restaurant is quite versatile as you are allowed to choose the type of noodles you love. You can either choose the normal noodles, chewy noodles or chewiest noodles. No thanks to my braces, I had to settle with normal noodles. The restaurant will also accommodate to your taste buds, whether you want the dish to be normal taste or mild taste. Of course, I chose the former choice as I wanted to see how the usual taste of the broth would be like. I found the ramen relatively decent as I am quite a black garlic broth fan. Hoa found it a little salty for her liking though. Vietnamese food is quite mild and healthy if you noticed so the taste of the ramen broth may be a little more intense. The costs of both Hoa & my ramen are 151.000 VND (CAD$8.93 / SGD$9.75 / USD$7.07) & 146.000 VND (CAD$8.64 / SGD$9.42 / USD$6.84) respectively but we were so blessed to have 25% discount since Hoa knows the owner and she was so sweet to treat me for dinner. If you happen to like their facebook page, you will be entitled to 10% discount so do support them today!
OPENS DAILY: 11:00 – 23:00
AREA: District 1
PAYMENT METHODS: CASH/CREDIT

Ambiance: 7/10
Service: 8.5/10
Food (taste & appearance): 7/10
Value: 7/10
Total: 7.38/10★
Since this is my first time dining at a Japanese restaurant at HCMC, I cannot say whether it is the best but it is definitely decent.
Minus 18 Degrees
107 Hoàng Hoa Thám,
Phường 6 Quận Bình Thạnh,
Hồ Chí Minh, Vietnam
(08) 35 004 388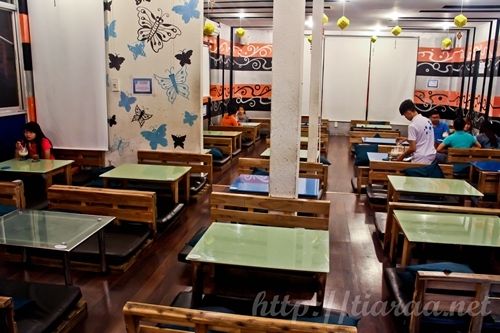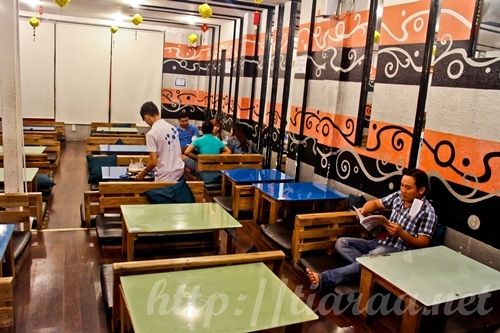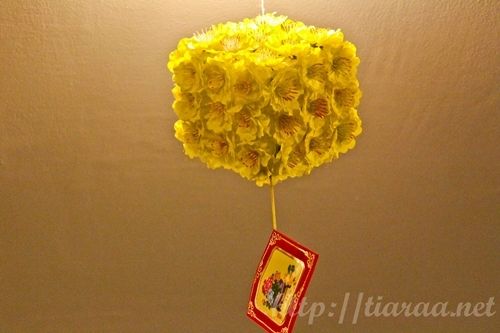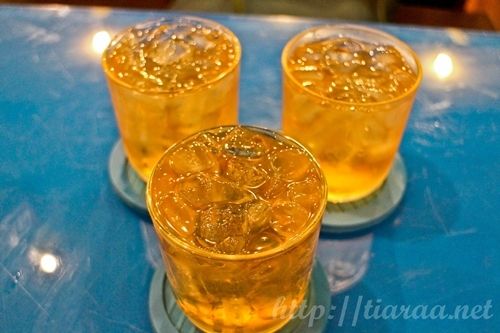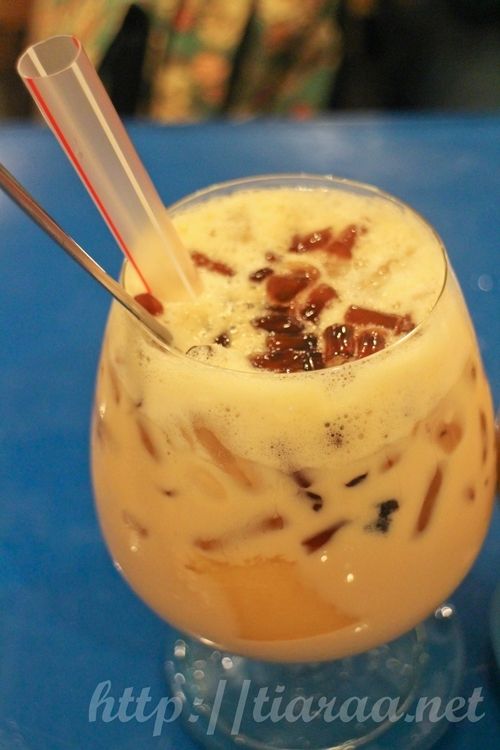 Hoa wanted to bring me to a couple of cool milk tea places after dinner but since it was the TET Holiday during that period, many of the stores were closed. She was driving me in circles with her motor and thinking of a number of places where she can bring me to. In the end, she thought of the cafe, where she used to frequent during high school and that is none other than Minus 18 Degrees.  There are three levels to this cafe. The first floor is where all the motorbikes are parked and the second and third floor would be where we dine on comfy couches without our sandals. Hoa helped me to order milk tea with quite interesting pearls and pudding and I really found Vietnamese milk tea different from other countries. I love it because of how the pudding and pearls make it smooth and I could not stop drinking it. I was thinking to myself how fat I will be after this trip as I have been having sweet beverages practically everyday. Thank goodness, there are free flow of water-infused tea served to us to cleanse our sticky and sweet palate. Hoa also called her friend Nobita along to dine with us. We had quite a funny conversation as he was rather interested in learning English so I had to slow down on my articulation and speech. He was very hospitable to pay for the both of us.
OPENS DAILY: 07:30 – 22:30
AREA: District 3
PAYMENT METHODS: CASH ONLY!

Ambiance: 6/10
Service: 6.5/10
Food (taste & appearance): 7.5/10
Value: 7/10
Total: 6.75/10★
At the end of the night, I can only thank the kind Vietnamese souls for taking me from restaurants to cafes and driving me along from districts to districts. Even a small cafe like Minus 18 Degrees was more than enough to make me feel contented to end my second night at HCMC in a high note.