2015 flew by in a breeze and I was so busy that I almost forgot to blog about my most magical trip in 2015. That would be my trip to Ha Long Bay! Despite the insanely warm weather in May, the breathtaking view made up for everything! It was a 2D1N cruise stay at Halong Bay and the first activity we did after checking in and having lunch was to visit the Vung Vieng Fishing Village.
Vung Vieng Fishing Village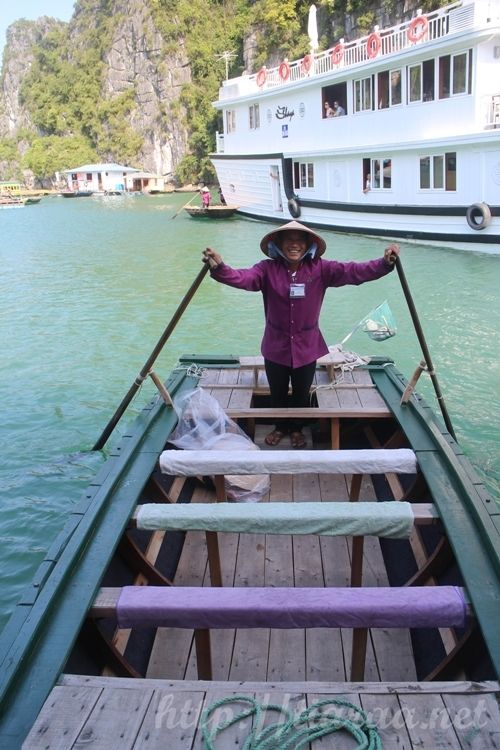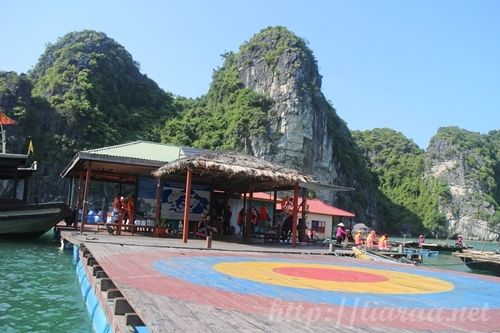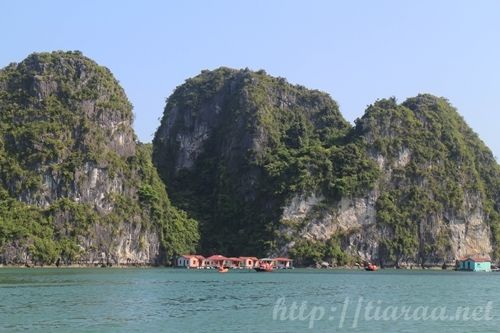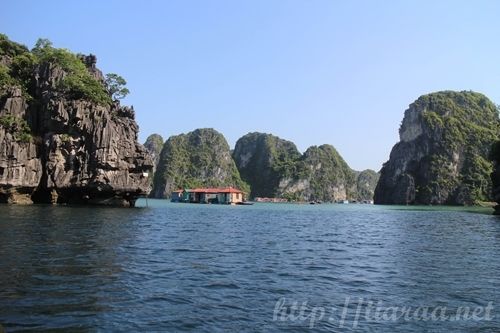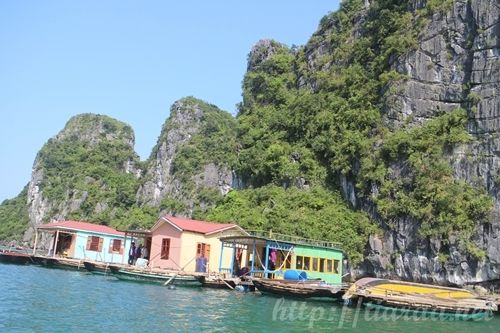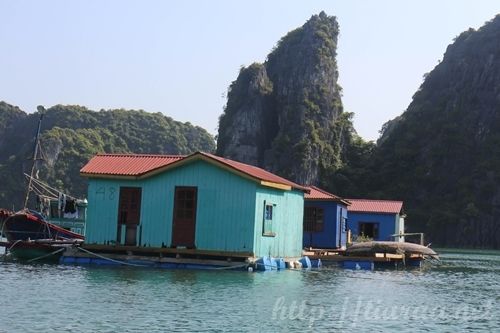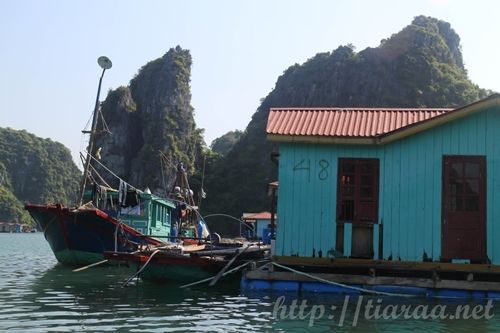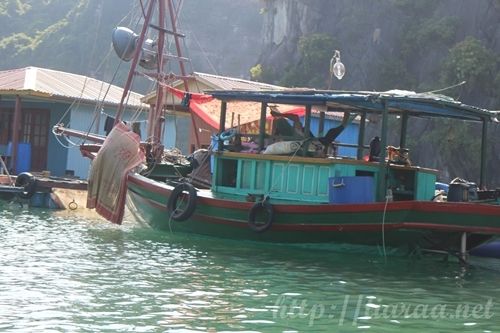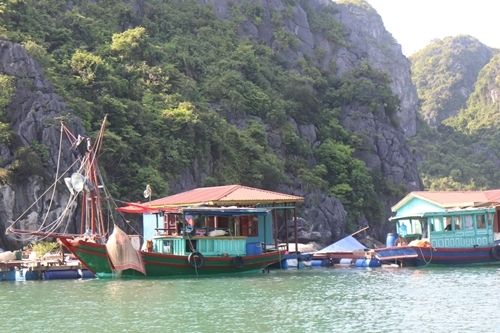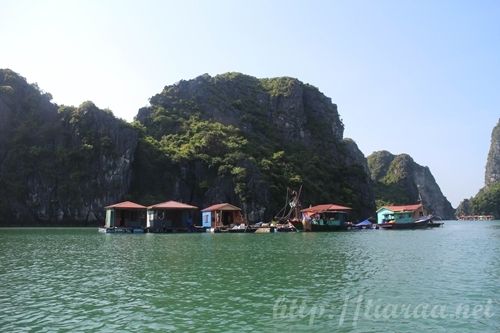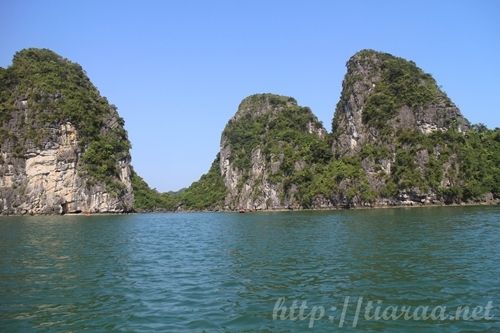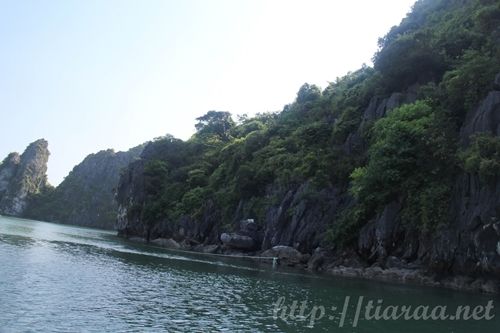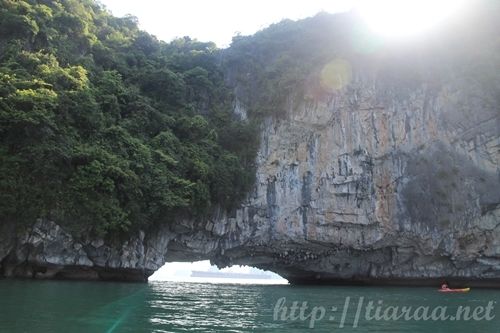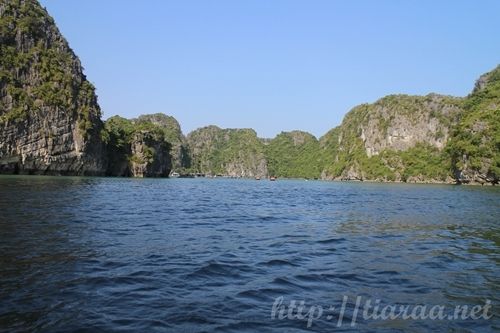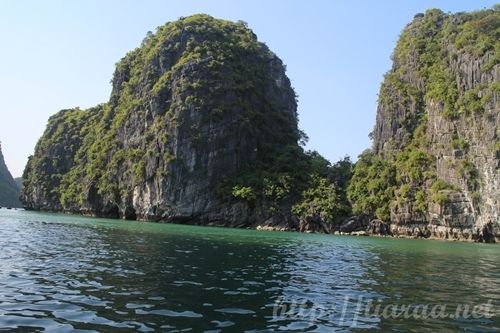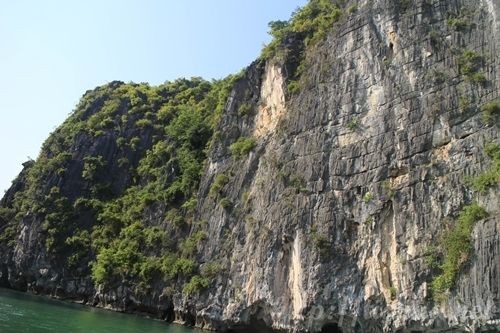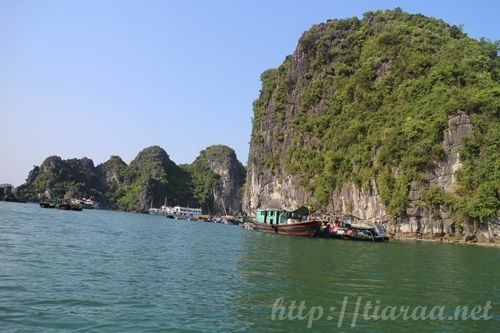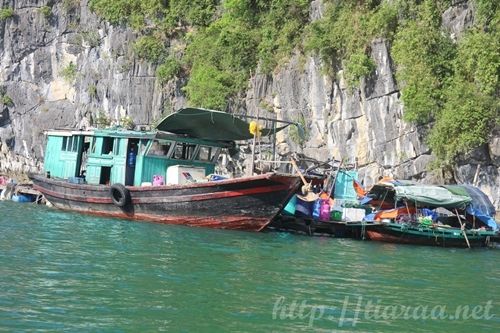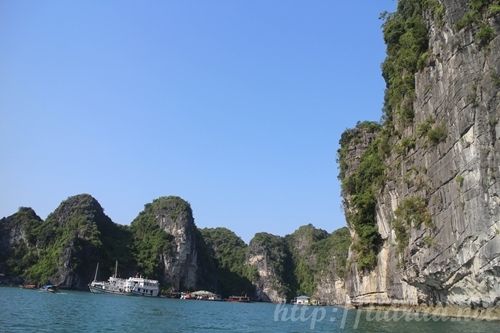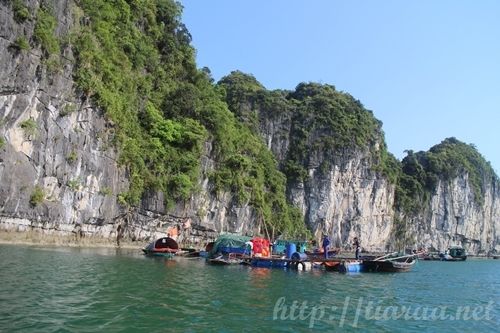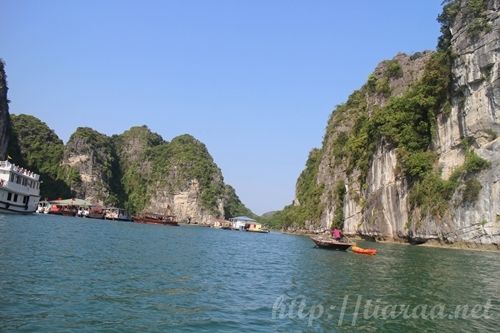 We were  transferred from our cruise to the fishing village to wait for a rowing boat (first picture) before hopping on it. As we took the journey admiring the beauty of Vung Vieng Fishing Village in the rowing boat, we listened to our tour guide talking about the population and people of the fishing village. Apparently, more than 70 residents living in the fishing village are very poor as they depend on aquaculture and portable water from the mainland for water. However, their living conditions have improved since the fishing village has been used as a tourist attraction. The fishing village used to have waste and trash discharge onto the waters. Thankfully, people have learnt to protect the environment since Ha Long Bay is a UNESCO World Heritage Site. If you see the rowing boat in the first picture, you will get to see that there will be a plastic bag in every boat that carries the tourists. Additionally, the government has stepped up and developed an elementary school back in 2002. This is because most of the people in the village are illiterate. However, the school supplies and resources are still very limited and not many children continue their education after primary school. The residents are very much involved in their fishing villages though. If you look at the colorful houseboats in the pictures, it is painted by the children in Vung Vieng. Living in cities for so many years, people are always busy minding their own business so I am pretty amazed by the tight community and how involved the community is in this fishing village. Moreover, the modes of commuting in the fishing village is either by swimming or boating. Even walking in the cities between places do not bridge a strong communication between people.
PRICE OF TOUR: Included in Bhaya Cruise Package (which I will write more about in my upcoming entries)
Vung Vieng is located in the heart of Bai Tu Long Bay in the northeast of Ha Long Bay. It is one of the less touristy fishing villages as compared to Ba Hang so it would be best to enjoy the scenic view of the fishing village a visit before it gets too popular and crowded with rowing boats. This will contribute to another source of residents' income. There are still many project initiatives to assist with the education of the Vung Vieng children. I hope I will be able to volunteer in one of these fishing villages if possible!